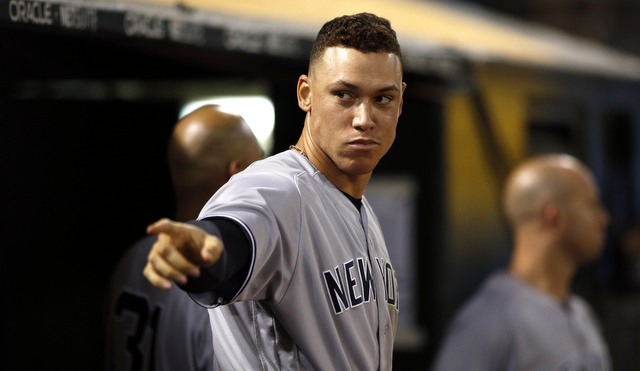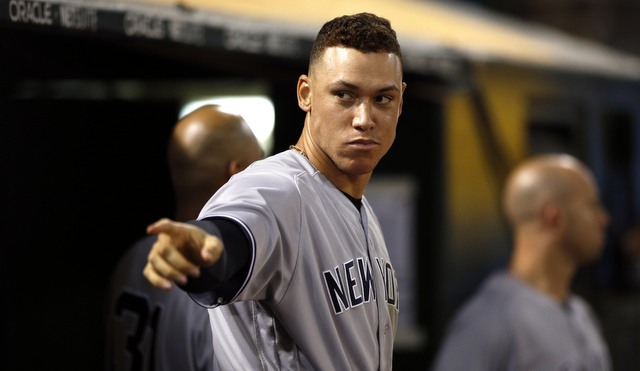 Let's start this with something obligatory, but wholly necessary. Happy Father's Day to all the dads or step dads or dads to be or people (regardless of gender) who play the role of dad on a day-to-day basis. This is my first (official) Father's Day and there is no 'club' more special than the one you 'join' when you become a parent. Every single cliche about it–fatherhood, parenting in general–I've found to be completely true. As I'm sure many of you did, I got my love of baseball–and countless other things–from my father and grandfather and I hope, one day, my son will say the same thing about my dad and me (and, of course, his mom, who's just as big a fan). Either way, Happy Father's Day, everyone!
California Nightmare
So, things have gone, uh, not well–industry term–for the Yankees on the west coast, have they? Walk off losses; bullpen meltdowns; injuries across the diamond. If there's a bright spot in the 2017 season universe, this is the spot it's farthest from. Regardless of how the rest of the season goes, this will be the turning point in the Yankees' narrative of this season. Should they fall out of first place and 'revert' to what we though they'd be this year, it'll be because of this rough stretch. Should they recover, though, and go back on a winning streak when they get back to the Bronx, this horrible week will indicate the team's resilience, its moxie, its fighting spirit. 
Like baseball itself–defined by what's going to happen, not necessarily what is happening–this season will be defined by what comes next and how the Yankees go along for the rest of the month. It's certainly been a fun and unexpected ride up to this point, and there is a bit of a 'house money' feel to the season. It will be disappointing if this is a negative turning point, but these last three months of baseball have been as fun as any since 2009.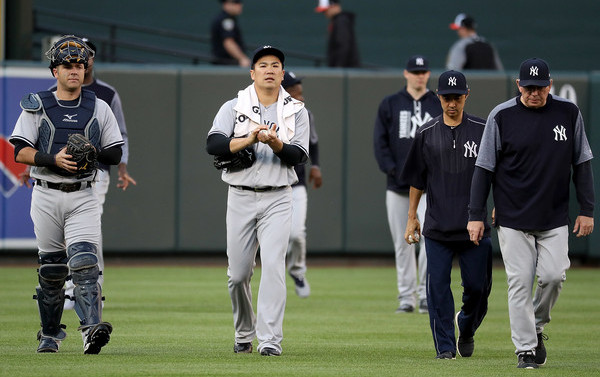 More Like Ta-NOT-ka, AMIRIGHT?!
What is up with Masahiro Tanaka? No, seriously, what the hell is up with Masahiro Tanaka? I'm out of answers, honestly. He's clearly healthy enough to keep going out there–the team wouldn't risk him, morally or financially–if he weren't. He just…isn't…good? That answer is one I find equally troubling because it just doesn't seem to make much sense. He was Cy Young caliber last year and very good in the years prior. Is it possible he just turned into a pumpkin, became toast, seemingly overnight? Given that this is baseball and a pitcher we're talking about, it's possible. But it just doesn't seem plausible.
Including CC Sabathia's good performance and Aaron Judge's absolute dominance, this development has surprised me the most, and I'm sure the same could be said for you all reading this. If there was one thing we were going to count on in 2017, it was Tanaka's performance. Apparently not.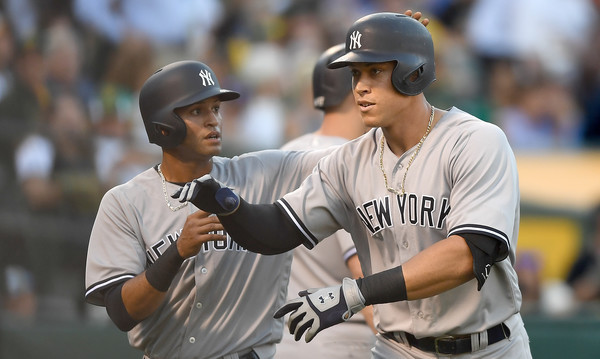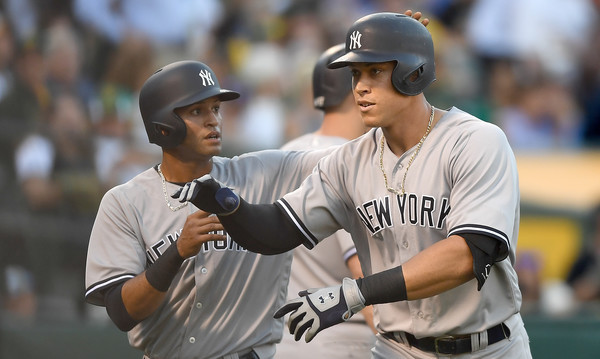 All Rise
Aaron Judge. Aaron Freaking Judge. Major League leader in fWAR by a full win (4.4) over Paul Goldschmidt (3.4). Major League leader in wRC+ (200) by 24 points over Ryan Zimmerman (!! What year is it?!). Major League leader in OBP (.444), just edging out Goldschmit (.443). Major League leader in slugging (.704), again beating out Zimmerman by more than 20 (.681). Major League leader in ISO (.369) over Eric Thames (.347).
If you saw this coming, raise your hand, then put it back down, you liar. There are no more adjectives left to describe what Aaron Jude has done and is doing and (hopefully) will continue doing. This has been the most enjoyable player performance by a Yankee since Alex Rodriguez in 2007. Like Alex's did in his prime, Aaron's at bats make you stop what you're doing and watch because something special might (probably will at this point?) happen. That's the fun of baseball and Aaron Judge is that feeling incarnate.