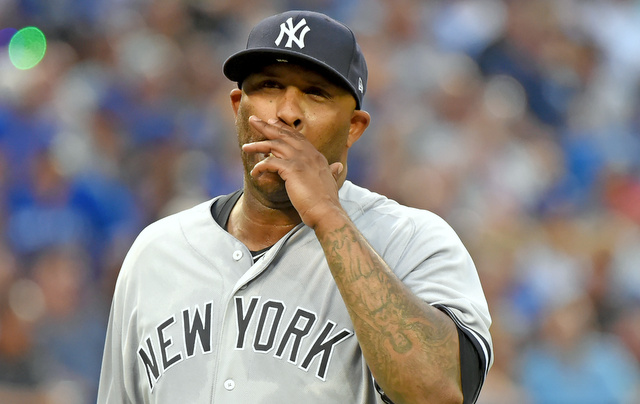 CC Sabathia left tonight's start after three innings due to discomfort in his troublesome right knee, Joe Girardi said. He's going back to New York for tests and there's concern he'll have to go on the disabled list. Sabathia has had right knee problems for years now and has been wearing a knee brace during his starts since 2015.
Following the game Sabathia said he tweaked his knee at some point in the third inning tonight. It's not something that has been gradually been getting worse the last few weeks. Sabathia admitted he is concerned because it hurts more now than it has the last few years. That sucks. His knee is basically bone-on-bone at this point. He gets regular lubrication injections and all that.
Should Sabathia go on the disabled list, which sounds likely, the Yankees have an obvious replacement in Jordan Montgomery. The only problem is Montgomery will be limited to 180 innings or so this season, per Girardi, so the Yankees will have to deal with that at some point. Groan. Pitching depth always has a way of evaporating.