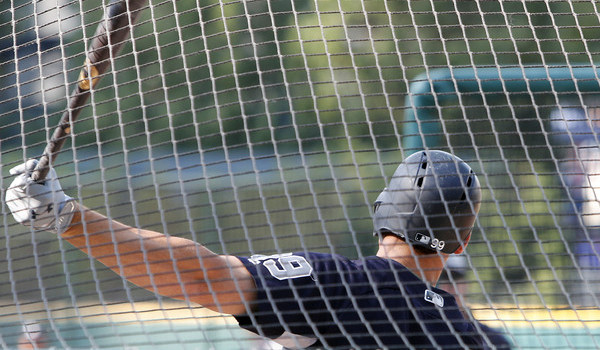 So the latest "most important series of the season" has arrived. And gosh, this one is really important. The Yankees are 4.5 games back of the Red Sox in the AL East, so come Monday, they'll either be within striking distance of the division title or buried. These two teams have two more series remaining after this one, so there's still time to catch up, but the Yankees can't really afford to fall further back this weekend.
Of course, to keep pace with the any team right now, the Yankees have to start scoring runs. They've failed to score more than two runs six times in the last eight games, and too many times during that stretch they were shut down by guys with an ERA in the 5s. The Yankees need the offense to turn it around today. Not next week. Not when Starlin Castro and Greg Bird return. Today. Here is the Red Sox's lineup and here is the Yankees' lineup:
LF Aaron Hicks
DH Gary Sanchez
RF Aaron Judge
SS Didi Gregorius
3B Todd Frazier
1B Garrett Cooper
CF Jacoby Ellsbury
2B Ronald Torreyes
C Austin Romine
LHP Jaime Garcia
It is cloudy in New York this evening, and there's rain in the forecast later on. It's not supposed to arrive until midnight or so, but once it starts, it's not going to stop until tomorrow morning. Hopefully this game doesn't go long enough for the weather to be a factor. First pitch is scheduled for 7:05pm ET and both YES and MLB Network will have the broadcast. Enjoy the game.
Roster Moves: CC Sabathia was placed on the 10-day DL with right knee inflammation, the Yankees announced. The move is retroactive to Wednesday. Jordan Montgomery was called up to fill the roster spot. Also, Tyler Austin was activated off the 10-day DL and optioned down to Triple-A Scranton.
Injury Updates: Sabathia received cortisone and lubrication injections and is scheduled to throw a bullpen session Sunday. Sounds like he might be activated as soon as he's eligible … Starlin Castro (hamstring) has started running, though not the bases yet. That's the next step. He's still on track to begin a minor league rehab assignment at some point next week.