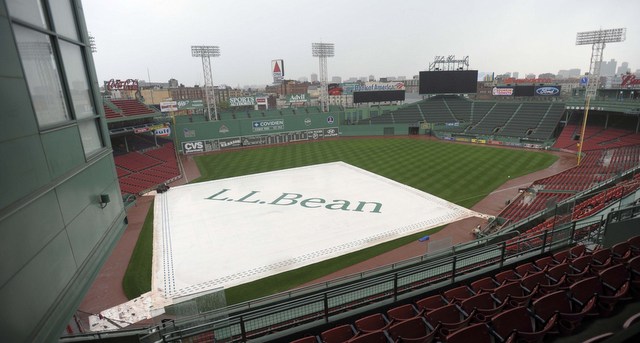 Once again, the Yankees will play their most important series of the season this weekend. Most important to date, that is. There'll be another most important series of the season pretty soon. That's usually how it goes. The Yankees are up in Boston for a three-game set with the Red Sox, the team they are chasing in the AL East. The deficit: four games. The Yankees won't be leaving this series in first place no matter what.
Now, the bad news: the forecast is not good tonight. It's supposed to rain basically from first pitch through tomorrow morning. I thought they would call the game this afternoon, but nope. I guess the Red Sox want to keep the gates open for a little while to rack up some concession sales. The chances of a delay and/or postponement appear to be high tonight, but for now, the game is on. Here is the Red Sox's lineup and here is the Yankees' lineup:
LF Brett Gardner
CF Aaron Hicks
RF Aaron Judge
DH Gary Sanchez
SS Didi Gregorius
1B Chase Headley
3B Todd Frazier
2B Ronald Torreyes
C Austin Romine
LHP Jordan Montgomery
Like I said, rain in the forecast. Pretty much all night. Tonight's game is scheduled to begin at 7:10pm ET and you'll be able to watch on YES locally and MLB Network nationally. Enjoy the game, if they do play.
Injury Updates: Masahiro Tanaka (shoulder) threw a 37-pitch bullpen session today and everything went well. He is slated to rejoin the rotation next week, pretty much as soon as he's eligible to be activated … Aroldis Chapman (hamstring) is good to go and will be the closer tonight.