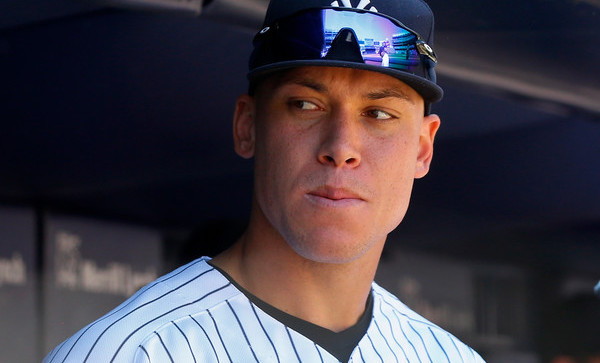 Not a good start to the doubleheader. The Yankees dropped the first game 2-1 and have already clinched the series loss to the Indians. All they can do now is salvage the series with a win in today's second game and go into the four-game weekend series with the Red Sox feeling kinda sorta good about things. Here is the Indians' lineup and here is the Yankees' lineup for the second game:
LF Brett Gardner
2B Starlin Castro
DH Gary Sanchez
RF Aaron Judge
SS Didi Gregorius
CF Aaron Hicks
1B Greg Bird
3B Ronald Torreyes
C Austin Romine
LHP Jordan Montgomery
Same weather as this afternoon, meaning pretty much perfect. The second game of the doubleheader is tentatively scheduled to begin at 4:55pm ET. YES and MLB Network will have the broadcast again. Try to enjoy the game.
Roster Move: No one was sent down for Montgomery. He is the 26th man for the doubleheader.