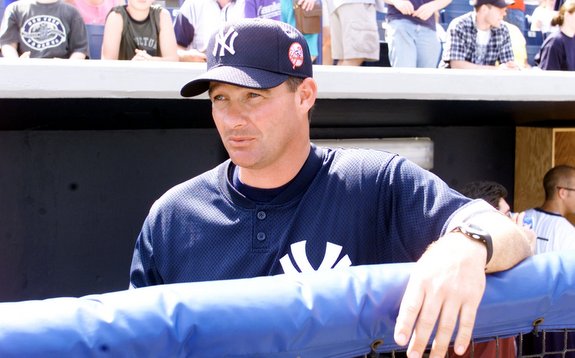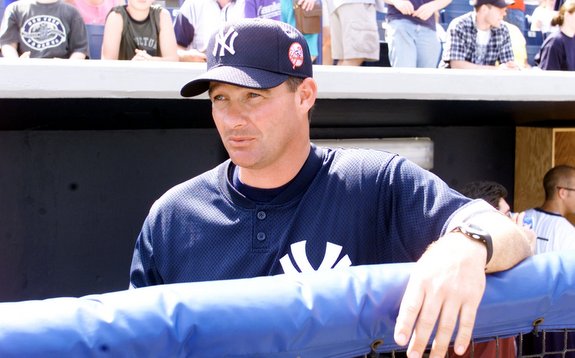 While every offseason is important for every team, the upcoming offseason is a crucial one for the Yankees. They're going to try to supplement their new and exciting young core with quality veterans, all while staying under the $197M luxury tax threshold in 2018. That is much easier said than done. They've put their austerity plan on hold once before and I'm sure they don't want to do it again.
In addition to all the roster machinations, the Yankees also have to deal with the impending free agencies of Brian Cashman and Joe Girardi. They're both on expiring contracts. I'm not sure what'll happen with Girardi. My guess is Cashman is coming back though. I'm pretty sure of it. The quick-fix rebuild is going well and Hal Steinbrenner loves him. No reason not to think Cashman won't get a chance to see this through.
It's very possible the Yankees will have other front office matters to deal with in addition to Cashman's new contract. Derek Jeter is in the process of purchasing the Marlins and, according to Mark Feinsand, industry buzz is Yankees vice president of player development Gary Denbo is a candidate for Miami's general manager job. I had a feeling that would happen. Denbo and Jeter are very close and have known each other a long time. Since Denbo was Jeter's minor league manager way back in the day.
Denbo has done a little of everything with the Yankees over the years. He currently runs their player development system and has since October 2014, when he replaced the retired Mark Newman. Denbo has also been a minor league manager, a hitting coordinator, the assistant minor league director, and the big league hitting coach for the Yankees, Blue Jays, and Nippon Ham Fighters. And he's scouted a bunch. He's done it all.
The farm system under Newman wasn't all that productive, and things have turned around dramatically since Denbo took over. It would be folly to give him all the credit — the Yankees have a small army of people working in player development — but he certainly deserves a lot of it. Denbo created Captain's Camp, he brought in all new minor league managers and coaches, and the recent results speak for themselves. It's easy to understand why Jeter would want Denbo, even beyond their personal relationship.
The question is this: what can the Yankees do to keep Denbo, assuming Jeter would indeed like to bring him to Miami? A raise and a promotion is the obvious answer, but it very well might be nothing. There might be no way to keep him. Denbo could be looking for a new challenge with a new organization, a chance to captain his own ship, and the Yankees can't really offer that opportunity. MLB's not expanding anytime soon. A new team with a new owner is as clean a slate as you can get in this game. The Marlins offer that.
What I suppose the Yankees could do is offer Denbo their general manager position. The Yankees could create one of those new president of baseball operations positions that has become popular around baseball, bump Cashman up there, and move Denbo up into Cashman's old job. Cashman stays — I think that's happening no matter what — and it might allow them to keep Denbo, albeit in a new position. The problem with that is Cashman is still running the show. The general manager doesn't have the usual autonomy under a president of baseball operations.
I thought the Yankees would do this three years ago, the last time Cashman's contract was up, with the idea of promoting then-assistant general manager Billy Eppler to general manager. It didn't happen and a year later Eppler left to take over as the general manager of the Angels. The Yankees moved forward and are in a much better place right now than they were two years ago. That's not a knock on Eppler. He's awesome. It just goes to show that you can lose a key piece like Eppler and life will go on.
And yet, losing Denbo feels like it would be a much bigger blow than losing Eppler, and Eppler was Cashman's right-hand man. The farm system has become much more productive since Denbo took over and the Yankees have more quality prospects on the way. You don't want to lose the guy in charge of the pipeline. Maybe the Yankees will be able to keep Denbo in some capacity. Maybe there's nothing they could realistically offer to prevent him from leaving. Whatever happens, the goal doesn't change. Develop players and build a championship team. If someone else has to step in and do it, so be it.