Only nine questions this week, which qualifies this as a small mailbag. Once upon a time these things used to be three or four questions, you know. Anyway, RABmailbag (at) gmail (dot) com is where you should send all mailbag questions.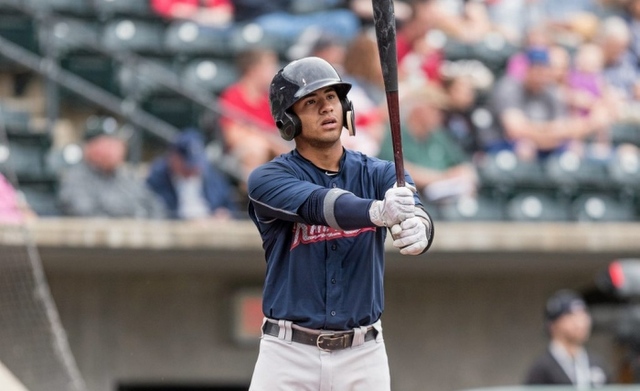 Joe asks: How does the off-season's 40 man roster crunch look after the deadline deals?
Not nearly as severe as it did earlier this season. Part of that is the trades and part of it is players playing their way out of 40-man roster consideration. The Yankees traded away three prospects who will be Rule 5 Draft eligible after the season: Ian Clarkin, Zack Littell, Tito Polo. Here's a quick breakdown of the notable players eligible for the Rule 5 Draft after the season:
Will be added to 40-man roster: Albert Abreu, Domingo Acevedo, Gleyber Torres
Won't be added to 40-man roster: Abi Avelino, Rashad Crawford, Leonardo Molina, Erik Swanson
On the bubble: Daniel Camarena, Jake Cave, Thairo Estrada, J.P. Feyereisen, Billy McKinney, Stephen Tarpley
Camarena and Cave will be minor league free agents, so the Yankees would have to add them to the 40-man right after the World Series to keep them. They can't wait until the November 20th deadline to set the roster for the Rule 5 Draft. I think Cave gets added and Camarena doesn't.
Among the bubble guys, I'd say McKinney's chances of being protected at this point are really good. Probably 90/10 or thereabouts. He's having a strong season, he's a former first rounder and top 100 prospect, and he's only 22. There might not be a ton of upside there, but even a lefty platoon bat would be useful. Estrada and Feyereisen would be prime Rule 5 Draft fodder if they go unprotected, Estrada as a utility infielder and Feyereisen as a hard-throwing reliever. Tarpley has great numbers and is a lefty with good velocity, but he's also never pitched above Single-A.
The Yankees have five players scheduled to become free agents after the season: Todd Frazier, Jaime Garcia, Matt Holliday, Michael Pineda, and CC Sabathia. (Possibly Masahiro Tanaka too.) That's five open 40-man spots, though it's really four because Pineda is on the 60-day DL right now and doesn't count against the 40-man. The Yankees would be able to easily add Abreu, Acevedo, Cave, and Torres. They'd have to cut someone loose for Estrada, Feyereisen, and/or McKinney. (Plus any other offseason pickups.)
Anonymous asks: In Tanaka's start against the Tigers, he threw only three (!) fastballs and 44 sliders. His usage rate according to Fangraphs has him basically abandoning the fastball altogether over his last 10 starts which have also coincided with a rebound in his performance. New Tanaka or is he buying into the new Yankees philosophy of throwing more offspeed stuff?
The Yankees in general throw fewer fastballs than any other team, though with Tanaka, I think it has more to do with his fastball not being very good than it does team philosophy. Tanaka's not going to blow anyone away. Never has and never will. He succeeds by getting hitters to chase his slider and splitter, and lately he is using those pitches an extreme amount. From Brooks Baseball: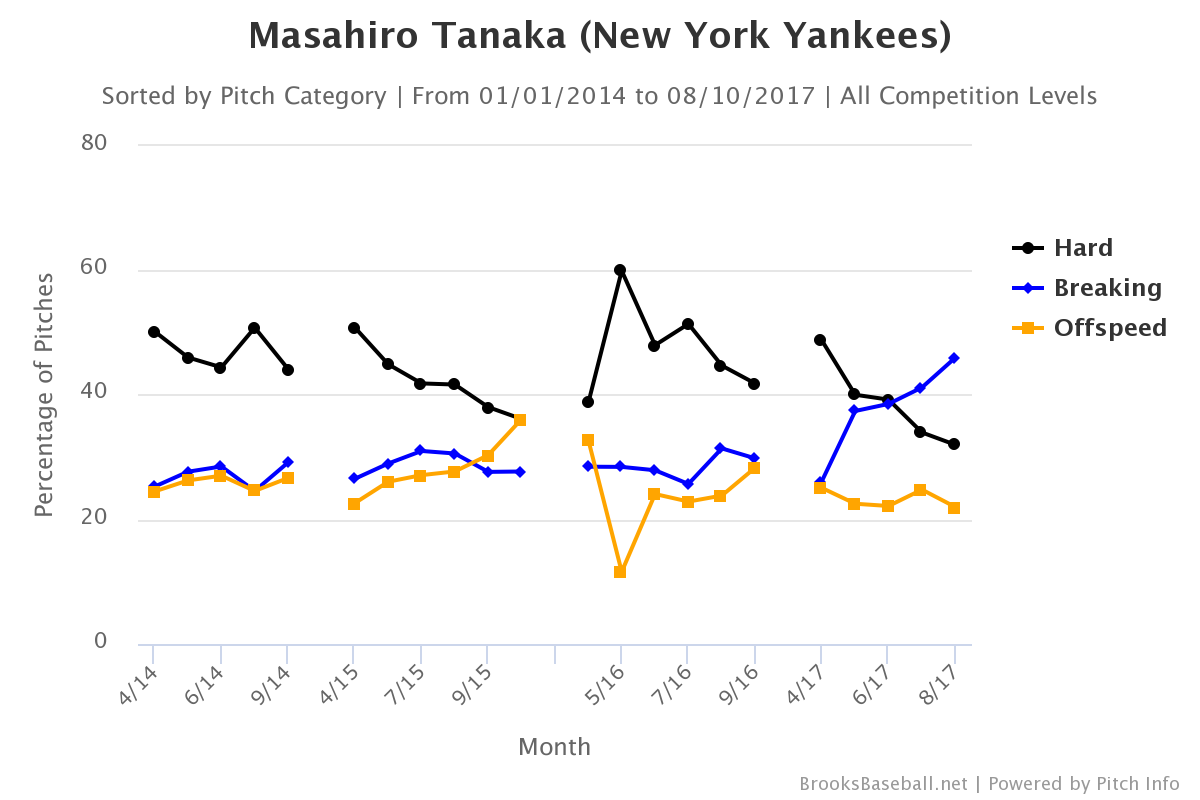 Wednesday's grind of a start against the Blue Jays notwithstanding, Tanaka has been pretty darn good over the last two months or so, and it coincides almost perfectly with the shift to the "no fastballs" approach. Here are the splits:
| | IP | ERA | FIP | K% | BB% | HR/9 | Fastballs |
| --- | --- | --- | --- | --- | --- | --- | --- |
| First 12 starts | 66 | 6.55 | 5.68 | 19.7% | 6.1% | 2.32 | 47.8% |
| Last 11 starts | 67.2 | 3.33 | 3.64 | 30.0% | 5.4% | 1.46 | 34.9% |
Over those last eleven starts Tanaka has been close to the guy he was from 2014-16 (3.12 ERA and 3.53 FIP). The homers are still a problem and I think they always will be. What can you do? As long as most of them are solo homers — 19 of the 28 homers he's allowed this year have been solo shots — you just kinda live with it, I think. There's no other choice, really.
Is throwing essentially one-third fastballs a viable long-term approach? I don't know. Maybe it is. Lots of sliders and splitters seems bad for the elbow. Then again, people have been waiting for Tanaka's elbow to give for three years now, and it hasn't happened. If he were that worried about the elbow, I can't imagine he'd be throwing that many sliders and splitters. I think this is all a reaction to Tanaka's fastball getting hit earlier this year. That's all.
Eric asks: How long would it take one of our OF to learn to play 1B? Could McKinney or Cave start playing 1B in AAA, likely as Bird Insurance for 2018?
Depends on the player, right? One player might pick it up in a week and another might never get it at all. McKinney is the better first base candidate among those two guys because he's not much of an outfield defender. He's not bad, necessarily, but he's not going to save you a ton of runs out there either. He's a bat first prospect. Cave can play center field, so if you stick him at first base, you're sacrificing a lot of defensive value. If you're going to move one of these guys to first base, it should be McKinney. Let Cave use his speed to run down balls in the outfield.
Anonymous asks: Until recently the Yankees couldn't draft their way out of a paper bag, on any round, early, middle or late, with the exception of the year the got Dellin, Robertson, Kontos, etc. Now, they seem to get good players in all 3 days of the draft. Maybe not all stars but projected major league contributors. Though it's early, guys like Sensley and Wagaman, late rounders, from this year, already look good. Throughout, the draft was headed by Oppenheimer. What changed?
Nothing. The Yankees have been finding quality players in the late rounds of the draft for years now. Getting David Robertson in the 17th round in 2006 is the big coup, though other late round gems include David Phelps (14th round in 2008), Shane Greene (15th round in 2009), Bryan Mitchell (16th round in 2009), Ben Gamel (10th round in 2010), Tyler Austin (13th round in 2010), Chase Whitley (15th round in 2010), Rookie Davis (14th round in 2011), James Pazos (13th round in 2012), and Dustin Fowler (18th round in 2013). Those guys have all been useful to the Yankees in one way or another. That late in the draft, the expected return is basically zero. Turning a 15th round pick into someone like Greene, who gets traded for an above-average shortstop, is pretty great. The Yankees have had some big time misses in the first round over the last 20 years or so. Their mid-to-late round drafting has been really good though.
Adam asks: Does it seem to you as though Girardi made Gary Sanchez the scapegoat for the team's recent struggles? I mean he's not the only one that has made defensive miscues. Seemed like Girardi went out is his way to embarrass a young star possibly for his own self preservation. Love to hear your thoughts. Thanks.
There seems to be an insane amount of Sanchez criticism these days. Not necessarily from Girardi and the Yankees, but from the media and fans. It's getting to be ridiculous. A 24-year-old catcher hitting .266/.344/.492 (122 wRC+) with 18 home runs in 80 games is a star, even if he does lead the league in passed balls. Maybe it's just a function of expectations, or the whole "build it up so you can tear it down" mentality that exists. Whatever it is, it's dumb.
Anyway, I don't think Joe Girardi made Sanchez the scapegoat. I think as an ex-catcher, Girardi pays attention to that position more than any other. If he were an ex-infielder, maybe he'd have benched Starlin Castro for his slow double play turns or something. Sanchez allowed a lot of passed balls in a short period of time (five in 12 games before the benching) and Girardi wanted to nip it in the bud. It may have seemed silly to single out Sanchez when pretty much the entire team has been struggling, but that doesn't mean Girardi shouldn't have done anything.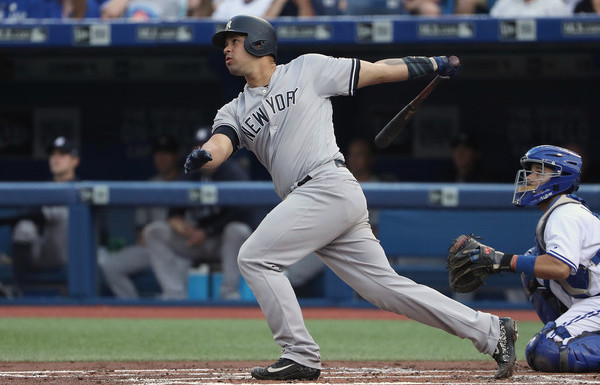 Kian asks: With the recent, and seemingly endless, struggles with RISP; can we get a look at where the stats put the yanks with RISP? See if it lines up with the eye test … which they aren't passing lately. I feel like we struggle no more than other teams. RISP fail is such a big event I think we're blowing it out of proportion a little out of frustration.
Every fan of every team thinks their team stinks with runners in scoring position. The team's actual performance is irrelevant. The propagation of RISP stats is easily my least favorite current trend in baseball. Go 4-for-12 with RISP and you're hitting .333, but 4-for-12 still looks bad and means you've missed a lot of opportunities. I hate everything about RISP stats. But, because I was asked, here's where the Yankees ranked in RISP this year going into last night's game:
AVG: .256 (17th in MLB, league average is .260)
OBP: .332 (20th in MLB, league average is .343)
SLG: .462 (6th in MLB, league average is .429)
wRC+: 106 (8th in MLB, league average is 98 wRC+)
The Yankees as a team are hitting .256/.332/.462 (106 wRC+) with runners in scoring position and .261/.337/.441 (107 wRC+) in all situations. Kinda weird they're so close, huh? Funny how that works. It's almost like if you gave everyone enough at-bats with RISP, their RISP numbers would look a lot like their overall numbers.
Daniel asks (short version): When farm systems are ranked, do they take into account the record of the minor league teams? Right now the Yankees farm system from top to bottom is leading their respective leagues. The farm system has done all this while losing some its best members to the majors, injuries and trades. Shouldn't that make them the #1 farm system?
No and they shouldn't. Minor league team records do not reflect prospect quality at all. Most organizations have 40-50 prospects with true MLB potential. The deepest teams might have 60-70. That's true "hey if this guy clicks he could stick around for a while" ability, not "this guy might get called up for a few games at some point" ability. Most organizations have seven minor league affiliates: Triple-A, Double-A, High-A, Low-A, Short Season, rookie ball, Latin American summer league. Some teams, like the Yankees, have more.
Anyway, seven affiliates with 25-man rosters gives you 175 players. Those 100-something non-prospects and organizational guys are doing much more to drive minor league win-loss records than the actual prospects. It's cool to see the Yankees' minor league affiliates all leading their division, but it doesn't mean much. Minor league win-loss record has close to zero correlation to farm system rank or future big league success. There's way way way too much noise. So many non-prospects — both playing for you and against you — skew the results.
Steve asks (short version): Looking ahead toward the offseason, you think we should all brace ourselves for a Betances trade or at least "He's available" rumors? With Green and Kahnle emerging and Chapman not going anywhere, would think Betances would make the most sense to trade from depth and get a really good return (prospects or MLB ready).
Oh yeah, it's definitely coming. And there's nothing wrong with listening to offers for Dellin Betances (or any player) as far as I'm concerned. Betances should bring a pretty nice return. Not an Andrew Miller return, but a pretty good return. If the Yankees do look to trade a reliever this winter, I wonder if they'll look to trade Robertson rather than Betances. Robertson will make $13M next year and become a free agent after the season. Betances won't become a free agent until after 2019, and he might make $13M total from 2018-19. Robertson won't net the Yankees the same return as Betances, but he will help them get under the luxury tax threshold, and they'd be keeping the reliever with two years of control rather than the reliever with one. Ultimately, I think the Yankees wind up keeping both Robertson and Betances, and try to make a run with them next year.
Justin asks: How have Blake Rutherford and Jorge Mateo preformed since their trades?
It hasn't been all that long since the trades, so these guys haven't had a chance to log many games with their new organizations yet. Dietrich Enns got called up yesterday and made his MLB debut with the Twins. He allowed two runs (one earned) on five hits and one walk in 2.1 innings against the Brewers last night. He struck out zero in the start. Here's how the other prospects have fared since the trades:
Ian Clarkin, White Sox: 5 IP, 5 H, 2 R, 2 ER, 5 BB, 4 K in one High-A start. He's currently on the disabled list with an oblique strain.
Zack Littell, Twins: 11.2 IP, 13 H, 9 R, 7 ER, 4 BB, 11 K in two equally mediocre Double-A starts. It wasn't one good start and one bad start.
Jorge Mateo, Athletics: 12-for-43 (.279) with two doubles and three triples in nine Double-A games. Last night was his first hitless game since the trade.
Tito Polo, White Sox: 7-for-26 (.269) with one double and one triple in seven Double-A games. He's currently on the disabled list. Not sure what's wrong with him.
Blake Rutherford, White Sox: 18-for-74 (.243) with four doubles in 18 Low-A games.
Dustin Fowler (knee) and James Kaprielian (elbow) are rehabbing from their surgeries, so they haven't played yet (duh). It hasn't even been a month since the trades, so I wouldn't get too caught up in the results one way or another. And thus concludes your regularly scheduled "I can't believe they traded that guy!" update.