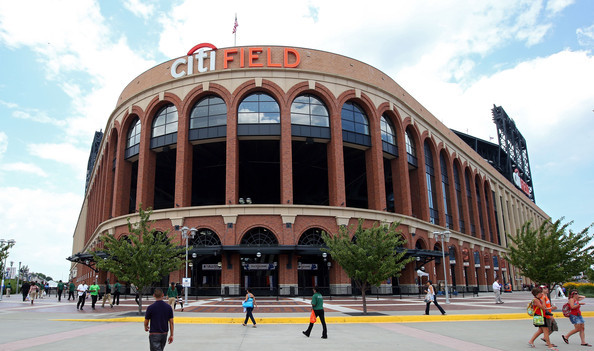 The Yankees are back home in New York but are still technically on a road trip. They'll play the next three games against the Rays as the visiting team at Citi Field. Hurricane Irma forced MLB to move the series to a neutral site, and Citi Field was the best option. The crowd figures to be small and decidedly pro-Yankees. On one hand, it's good the Yankees are back in New York. On the other, no one wanted this to be the reason. Hope everyone down in Florida is safe.
Thanks to a strong trip through Baltimore and Texas, the Yankees have created some breathing room in the wildcard race. They're 3.5 games up on the Twins for the second wildcard spot and 4.5 games up on the Angels for a wildcard spot in general. They're also only 3.5 games back of the Red Sox, though I've sorta given up on the division. If it happens, great. I'm focused on the wildcard for the time being. The Yankees have won three straight series. How about making it four? Here is the Rays' lineup and here is the Yankees' lineup:
LF Brett Gardner
RF Aaron Judge
C Gary Sanchez
SS Didi Gregorius
2B Starlin Castro
DH Matt Holliday
CF Jacoby Ellsbury
3B Todd Frazier
1B Tyler Austin
LHP CC Sabathia
It is cool and cloudy in New York this evening, and the tiny little bit of rain in the forecast isn't supposed to arrive for another few hours. Tonight's series opener will begin at 7:10pm ET and you'll be able to watch on YES locally and MLB Network nationally. Enjoy the game.
Injury Update: Aaron Hicks (oblique) has not yet started swinging a bat, but he hopes to return before the end of the regular season. His ten days on the disabled list end Wednesday, though that doesn't really matter if he hasn't even started swinging a bat … Greg Bird was a late scratch from the lineup with lower back tightness.
Roster Move: The Yankees activated Clint Frazier off the 10-day DL, the team announced. They now have 33 players on the active roster. Frazier went 2-for-17 (.118) with ten strikeouts in four rehab games with Double-A Trenton following the oblique injury. I'm a bit surprised the Yankees activated him, but they were also carrying only three true outfielders on the roster, so I guess I shouldn't be.
Minor League Update: There will be no DotF tonight, folks. There are no games. Tomorrow Triple-A Scranton and Double-A Trenton begin their league's championship series, and Short Season Staten Island will resume their first round postseason series. They have off-days today and the season is over for the other affiliates.