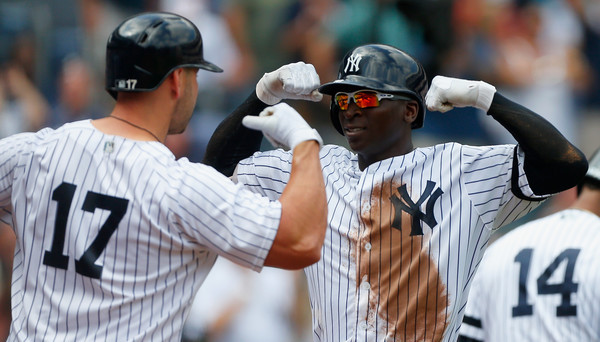 Can't say I expected a mid-September series to be important for both the Yankees and Twins, but here we are. The Yankees currently sit in the top wildcard spot, four games up on the Twins. The Twins have a two-game lead over the idle Angels for the second wildcard spot. The Yankees have some breathing room in the standings. The Twins are surely looking to close the gap with New York so they could possibly host the Wild Card Game.
Because of the importance of this series, I expect Joe Girardi to manage like the postseason. There's an off-day Thursday, so don't be surprised if he uses guys like David Robertson and Aroldis Chapman back-to-back-to-back days, even though he doesn't like doing that. Chad Green, if he pitches tonight, might only get one day of rest and come back Wednesday rather than his usual two or three days off. We'll see. Win one before worry about winning three. Here is the Twins' lineup and here is the Yankees' lineup:
LF Brett Gardner
RF Aaron Judge
C Gary Sanchez
SS Didi Gregorius
DH Chase Headley
2B Starlin Castro
CF Jacoby Ellsbury
3B Todd Frazier
1B Greg Bird
LHP Jaime Garcia
It is overcast and on the cool side in New York, and there's a little bit of rain in the forecast. Shouldn't be anything that interrupts the game. We've had the same weather for about a week now. Kinda sucks. I miss the sun. Anyway, tonight's game will begin at 7:05pm ET and you'll be able to watch on YES locally and MLB Network out-of-market. Enjoy the game.
Injury Update: Aaron Hicks (oblique) expects to begin taking batting practice soon. The minor league season is over, so there's nowhere to play rehab games. He'll have the jump right from batting practice to big league games. Sucks, but that's how it goes in September.