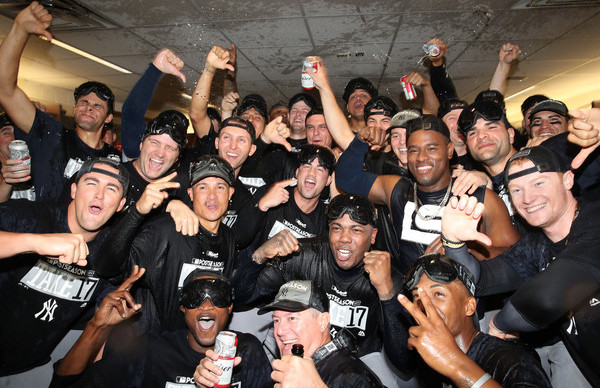 The Yankees have completed step one of their ultimate goal this season. They want to win the World Series, and yesterday's win clinched a postseason spot. The next goal: secure homefield advantage in the Wild Card Game. The goal after that: win the division. That one probably won't happen, but the magic number to clinch a Wild Card Game at Yankee Stadium is only two. That should be in the bag.
Anyway, the Yankees will play their final road game of the regular season this afternoon. They are 40-40 despite a +66 (!) run differential on the road this year, so today will determine whether they finish with a winning record away from Yankee Stadium. Here is the Yankees' lineup:
LF Brett Gardner
DH Chase Headley
RF Aaron Judge
SS Didi Gregorius
2B Starlin Castro
CF Jacoby Ellsbury
3B Todd Frazier
1B Greg Bird
C Austin Romine
LHP Jaime Garcia
Another nice and sunny day in Toronto. This afternoon's road schedule finale will begin a bit after 1pm ET, and YES will have the broadcast. Enjoy the game.