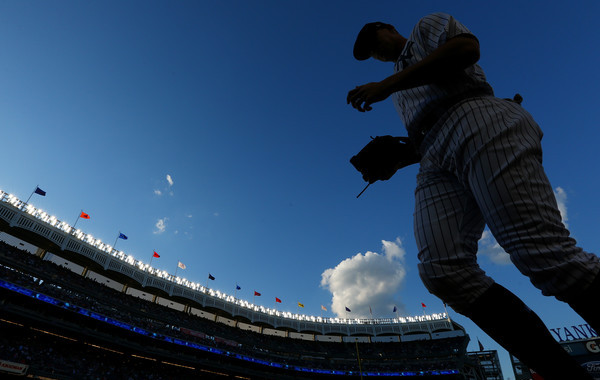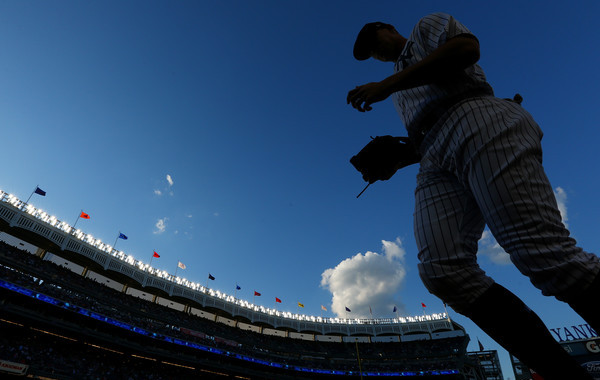 Welcome to the final week of the 2017 regular season. The Yankees have already clinched a postseason spot, so they know they'll be playing beyond this coming Sunday. Will they win the AL East (nope) or host the Wild Card Game (yup)? The next few days will decide that.
Today was supposed to be an off-day, but instead, the Yankees will host the Royals for a quick makeup game. The two teams were rained out on May 25th and, technically, today is a chance to win the series. That was a four-game set and the Yankees won two of the first three games. I remember that series as the series it became clear Luis Severino was in for a special season. Anyway, here is the Royals' lineup and here is the Yankees' lineup:
LF Brett Gardner
RF Aaron Judge
C Gary Sanchez
SS Didi Gregorius
DH Matt Holliday
1B Greg Bird
3B Todd Frazier
CF Jacoby Ellsbury
2B Ronald Torreyes
LHP CC Sabathia
It is a hot and sunny day in the Bronx. Pretty much mid-summer weather for the matinee. Today's game will begin at 1:05pm ET and both YES and MLB Network will have the broadcast. Enjoy the game.
Injury Updates: There are no injuries. No new ones, anyway. Just a day off for Starlin Castro. Gregorius will probably get tomorrow off, Joe Girardi said. The regular outfielders, who have played a ton the last few weeks, are going to get some time off their feet as well this week. No surprise there.