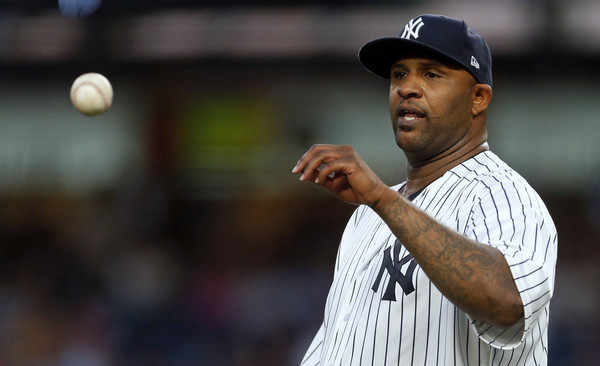 The Yankees, amazingly, remain in the race for the AL East title. The Red Sox could've clinched the division with a win the last two nights, but nope, they couldn't do it. The Yankees need to win today and tomorrow while the Red Sox lose today and tomorrow to set up a Game 163 tiebreaker at Yankee Stadium on Monday. That is the Yankees' only path to the AL East title now.
Because they are still alive in the division race, the Yankees made a pitching change today. CC Sabathia, not Jaime Garcia, will start today's game against the Blue Jays. Hard to disagree with that move. Could be the big man's final start as a Yankee! I don't want to think about that right now though. Things are going pretty great for the Yankees right now. Baseball is fun. Here is the Blue Jays' lineup and here is the Yankees' lineup:
LF Brett Gardner
DH Aaron Judge
C Gary Sanchez
SS Didi Gregorius
2B Starlin Castro
1B Greg Bird
3B Todd Frazier
CF Jacoby Ellsbury
RF Aaron Hicks
LHP CC Sabathia
It is cool and cloudy in New York today, and there's only a tiny little bit of rain in the forecast. We'll probably end up getting nothing. Today's game will begin shortly after 1pm ET and FOX and FOX alone will have the broadcast. If you're out-of-market, MLB.tv is free all weekend. Just sign up for a free MLB.com account and you'll be able to watch any game. Enjoy.