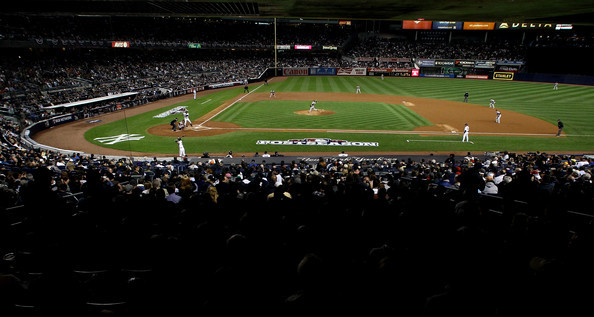 It took a little longer to lock things into place than I think we all expected, but it is now official: the Yankees will take on the Twins in the 2017 AL Wild Card Game. The Red Sox clinched the AL East title with their win over the Astros this afternoon. The Yankees clinched homefield advantage in the Wild Card Game a few days ago.
The five AL postseason teams are in place, and because the Indians won the season series against the Astros, the seeding is locked in as well. Here is the AL postseason bracket:
Wild Card Game: Twins at Yankees
ALDS 1: Indians vs. Wild Card Game winner
ALDS 2: Astros vs. Red Sox
The AL Wild Card Game will be played Tuesday night (8pm ET on ESPN), then the two ALDSes begin Thursday. The Yankees went to the postseason just once in the previous four seasons, and that was the yucky Wild Card Game shutout loss to the Astros in 2015. The Yankees last played a postseason series in 2012, when they beat the Orioles in ALDS and were swept by the Tigers in the ALCS.
Ervin Santana and Luis Severino are set to face off in the Wild Card Game. The Yankees swept the Twins at home last week, plus they've thoroughly dominated the head-to-head series since 2002, but that won't mean anything in the Wild Card Game. It's just a baseball game. One individual game. Anything can happen and it usually does. Just hope for the best and try not to puke.