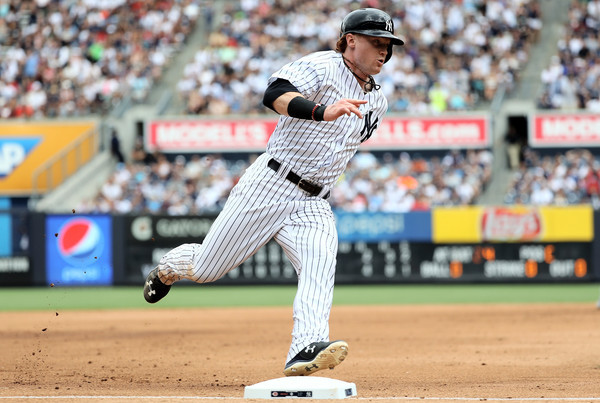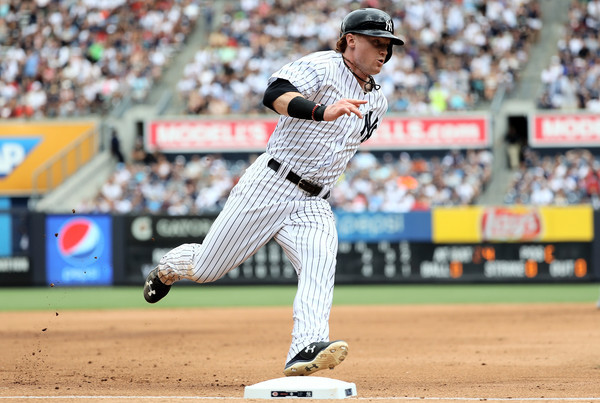 The 2017 minor league season is officially over. Durham beat Memphis in the Triple-A Championship Game at PNC Field in Scranton last night. The Triple-A Championship Game rotates sites each year like an All-Star Game, and it just so happened to be played in Scranton this year. Too bad the RailRiders didn't make it. Anyway, here are some minor league notes to check out.
Three Yankees among top International League prospects
Earlier this week Baseball America started their annual series looking at the top 20 prospects in each minor league. They covered the Triple-A International League (subs. req'd) yesterday, with Braves OF Ronald Acuna claiming the top spot. Three Yankees made the list (four if you count OF Dustin Fowler, who was traded away but makes the list at No. 17 due to his time with Scranton):
9) RHP Chance Adams: "One evaluator said that between Adams' four offerings, he has a chance for three above-average pitches with above-average control … He drew comparisons with Bud Norris and Jordan Zimmermann."
15) 3B Miguel Andujar: "Andujar drew rave reviews from managers and scouts for his uncanny ability to barrel baseballs with authority as well as his energetic nature on the field … He has a plus arm, quick-twitch actions and a strong work ethic at third base, but below-average footwork and hard hands could be too much to overcome."
16) OF Clint Frazier: "(Some) evaluators think he always will pair home runs with strikeouts and low batting averages because of a limiting, rigid swing. With sufficient pitch recognition, though, he can be an impact power hitter."
Hmmm. I'm pretty sure I'm the biggest Andujar fan out there, but even I wouldn't rank him above Frazier on a prospect list. Frazier seems like one of those prospects people look for reasons not to like. The kid has insane bat speed, the ball explodes off his bat, he works the count well, and he's fine in either corner outfield spot. What's the problem here? Anyway, in the chat Carlos Collazo said SS Gleyber Torres would've ranked in the top three had he not gotten hurt and fallen short of the playing time minimum. SS Tyler Wade was a consideration for the list as well.
McKinney to begin working out at first base
OF Billy McKinney, who will be added to the 40-man roster after the season, is going to begin working out at first base in Instructional League, reports Robert Pimpsner. Sounds like an assignment to the Arizona Fall League in possible as well, though the Yankees already have a first baseman going to the desert (1B Chris Gittens) and their position player spots are full. Someone could get be getting pulled though. We'll see.
McKinney, 23, came over from the Cubs in the Aroldis Chapman trade and hit .277/.338/.483 (124 wRC+) with a career high 16 home runs in 124 games between Double-A and Triple-A this summer. He's a bat first prospect — his defense in the corner outfield is not great — so it makes sense to increase his versatility and get him time at first base. We still don't know whether Greg Bird can stay healthy and/or produce consistently. Given the team's outfield glut, getting McKinney familiar with first base seems like a no-brainer.
Loaisiga, Widener among top 2018 breakout candidates
The crew at
Baseball Prospectus
(subs. req'd) posted a list of ten breakout candidates for the 2018 season, and two of the ten are Yankees: RHP Jonathan Loaisiga and RHP Taylor Widener.
Keith Law
had good things to say about Loaisiga last week. Widener was a reliever in the college before the Yankees moved him into the rotation, Chance Adams style. A quick recap of the write-ups:
Loaisiga: "(He) features a potentially plus fastball-curveball combination with the ability to throw either pitch for strikes in any count. The fastball consistently hovers around 95 (t97) with late movement … expect him to start shooting up prospect lists."
Widener: "Widener was in the low-to-mid-90s with the fastball, topping out at 96, and it was moving around pretty good … Widener commanded it like a good Double-A starting prospect, not a guy making his first Double-A appearance … Widener projects as an interesting mid-rotation prospect at the upside, with a more likely outcome as a good reliever."
So I guess Johnny Lasagna being a prospect is a thing now? He originally signed with the Giants out of Nicaragua back in 2013, but they released him a year later after some injury issues. The Yankees picked him up, he blew out his elbow and needed Tommy John surgery last year, and came back looking good this year. Loaisiga turns 23 in November, and he's listed at 5-foot-11 and 165 lbs., plus he has an injury history, so there are some things working against him. Still, the Yankees picked him up off the scrap heap, and now he's being written up as a breakout prospect. Pretty cool.
Rodriguez is "99%" sure he's retiring
C Eddy Rodriguez, who spent the last three seasons with Triple-A Scranton (and part of one season with Double-A Trenton) is "99%" sure he's retiring, reports D.J. Eberle. For much of this year Rodriguez was third on the catcher depth chart while C Kyle Higashioka was hurt, though he never did get a call-up. His one MLB cameo came with the Padres in 2012. He took Johnny Cueto deep in his first at-bat.
Rodriguez, who defected from Cuba with his family when he was a kid, is still only 31 years old. He's not much of a hitter — he hit .189/.240/.308 (51 wRC+) in 446 plate appearances with the RailRiders the last two years — but he's long been regarded as a great defender and clubhouse guy. Rodriguez wouldn't reveal his post-playing days plan to Eberle, but he seems like the kind of guy we'll see on a Yankees minor league coaching staff/instructor list in the near future. Either way, the Yankees need a new veteran good guy backup catcher for Scranton next year.