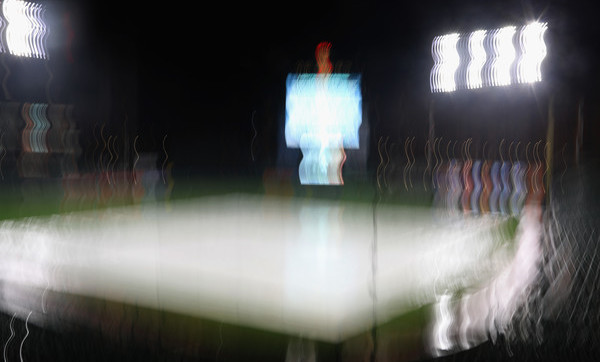 As expected, tonight's series finale between the Yankees and Orioles has been rained outs, the team announced. They'll play the makeup game tomorrow at 1:35pm ET. Tomorrow was the only common off-day the two clubs had remaining, so it was pretty much the only choice for the makeup game.
The forecast in Baltimore calls for rain pretty much all night, though there appeared to be a window around 11pm ET or so, and I thought maybe they'd wait it out. Teams hate giving up an off-day. Then again, I guess playing super late tonight and flying to Texas after the game is no fun either. So no game tonight.
On the bright side, the impromptu off-day gives the bullpen a bit of a rest after some heavy work the last few days. Dellin Betances and David Robertson have both pitched four times in the last six days, so chances are neither would've been available tonight. This also allows Sonny Gray to make tomorrow's start on extra rest.
I believe this is the fifth rainout of the season for the Yankees, which seems like an awful lot. They've played doubleheaders against the Astros, Red Sox, and Indians, will play a makeup game against the Orioles tomorrow, and a makeup game against the Royals later this month. Plus they've had a few long delays, like last night.  Tough weather year.