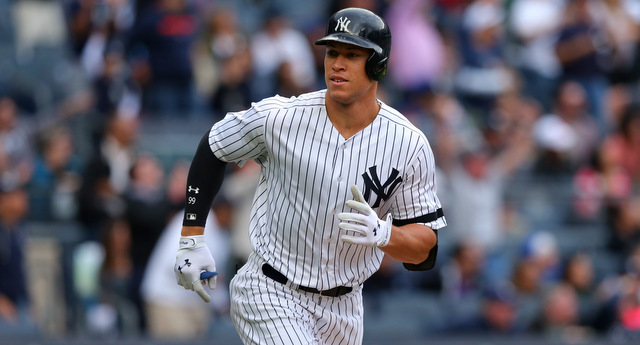 So this is it. The final game of the 2017 regular season. It's been a fun one. A really fun one. Most fun season since 2009? It's in the conservation for sure. Of course, the season is not ending today. The Yankees qualified for the postseason and will play the Twins in the winner-take-all Wild Card Game on Tuesday night. It wasn't until yesterday that the Yankees were eliminated in the AL East race. A heck of a fight, they put up.
This afternoon's season finale is meaningless. Nothing to play for at all. Everything that can be clinched has been clinched. The goals today: get Adam Warren some work, get Dellin Betances some work, and make sure no one gets hurt. That's about it, right? That last one is really important. No one get hurt, please. I'd rather the Yankees lose 147-0 than anyone get hurt. One last meaningless game to go before the intensity gets cranked up in the postseason. Here is the Blue Jays' lineup and here is the Yankees' lineup:
CF Aaron Hicks
SS Ronald Torreyes
2B Starlin Castro
DH Matt Holliday
1B Chase Headley
3B Todd Frazier
C Austin Romine
LF Clint Frazier
RF Tyler Austin
LHP Jordan Montgomery
Joe Girardi said most of the regulars will only get one or two at-bats today, so Tyler Wade and Miguel Andujar will be coming off the bench at some point. Anyway, it is a splendid day for baseball in New York. Nice and sunny but also cool. Today's regular season finale will begin a little after 3pm ET and YES will have the broadcast. Enjoy the game.