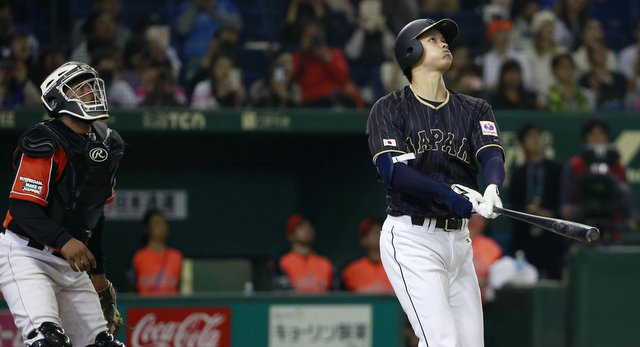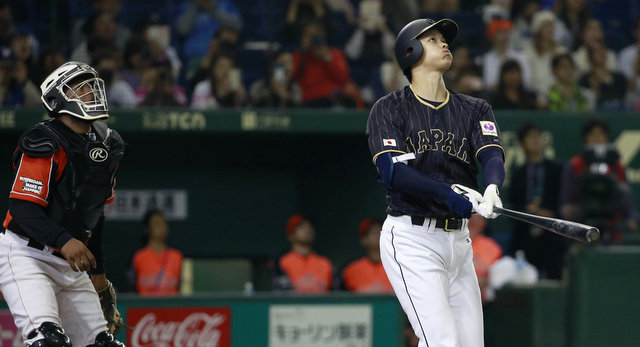 The offseason is off to a pretty good start. Last night we learned Masahiro Tanaka will not opt-out of his contract, and instead give the Yankees his age 29-31 seasons for $67M. Not bad. Not bad at all. Now the Yankees can now move on to other things, like finding a new manager. Here are some notes and links to check out.
Otani's move on hold while MLB, MLBPA, NPB haggle
According to Joel Sherman and Jon Heyman, Shohei Otani's move to the big leagues is on hold while MLB, MLBPA, and NPB haggle over the posting agreement. The posting agreement expired last month, though MLB and NPB agreed Otani would be grandfathered in under the old agreement, meaning the Nippon Ham Fighters would still get the $20M release fee. The players' union doesn't like that arrangement. From Sherman:
But MLB cannot enter into any transfer agreement with any country — Japan, Korea, Cuba, Mexico, etc. — without approval from the MLB Players Association, as stated in the CBA. And the union, to date, has refused to make an exception for Otani, concerned about the precedent and fairness of the player receiving, say, $300,000 and his former team $20 million.
Under the international hard cap Otani can only receive a small bonus — the Yankees and Rangers reportedly have the most bonus money to offer at $2.5M or so — and sign a minor league contract, which is nothing. He's getting screwed beyond belief, financially. I get why MLBPA doesn't want to set this precedent, but maybe do something about it during Collective Bargaining Agreement talks? It's a little too late now. You agreed to the hard cap, you dolts.
Anyway, my guess is Otani will indeed end up coming over at some point this winter. It seems like he really wants to despite the hard cap. So far this Otani stuff is following a similar path as the Tanaka stuff a few years ago. He wants to come over, oh no his team might not post him, now MLB and the NPB are at an impasse during posting system talks … blah blah blah. Same story, different year.
Otani undergoes ankle surgery
Oh, by the way, Otani had ankle surgery last month, according to the Kyodo News. The ankle had been bothering him since late last year, when he rolled it running through first base in October. He then reaggravated it in November. The ankle injury as well as a nagging quad problem limited Otani to only 231 plate appearances (.332/.403/.540) and 25.1 innings (3.20 ERA and 10.3 K/9) in 2017.
The surgery comes with a three-month rehab, meaning Otani is expected to be back on his feet by January. That could throw a wrench into his offseason workout routine. Obviously the surgery is a red flag and something MLB teams must consider when pursuing him, but given the nature of the injury — rolling your ankle while running through first base is kinda fluky — and the fact his arm is sound leads me to believe it won't hurt his market at all. It could mean Otani is brought along a little more slowly in Spring Training, however.
More Yankees among BA's league top 20 prospects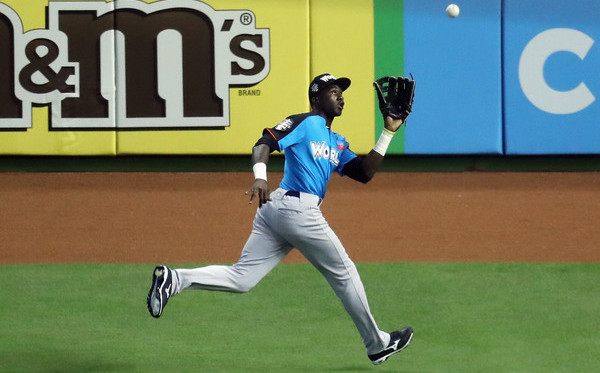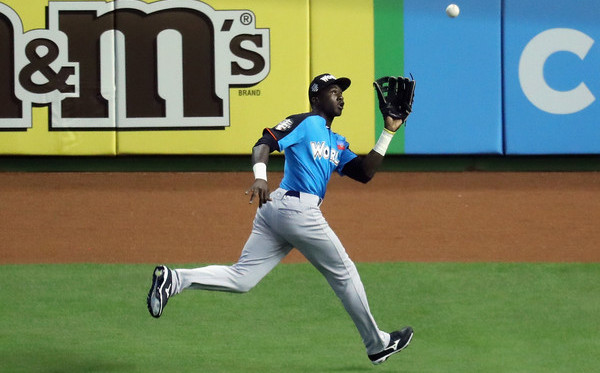 It just dawned on me that I never passed along Baseball America's remaining league top 20 prospect lists. I did post Triple-A, Double-A, and High-A, but that's all. There are still four more levels to cover, and many Yankees prospects. Let's get to them quick:
OF Estevan Florial (Low-A No. 2): "He's a higher-risk, high ceiling prospect who has further refinement to come, but special tools."
RHP Jorge Guzman (NYPL No. 2): "(The) 21-year-old took a big step forward as a pitcher this year … He mixed in his curveball and changeup more regularly, which only made his plus-plus fastball more effective."
RHP Trevor Stephan (NYPL No. 9): "Stephan sat 92-94 mph but touched 95-96 regularly. His slider got plenty of swings and misses thanks to his ability to bury it."
RHP Juan De Paula (NYPL No. 14): "De Paula was one of the more skilled pitchers in the league, showing an ability to control the strike zone and throw in and out, up and down, raising and lowering hitters' eye levels and never letting them get real comfortable in the batter's box."
IF Oswaldo Cabrera (NYPL No. 16): "Managers and scouts felt confident about Cabrera's ability to hit for average and get on base … Scouts are concerned that Cabrera's tools are more modest than his work ethic and feel for the game."
RHP Luis Medina (Appy No. 6): "Medina's upside is enormous. He attacks hitters with a true 80-grade fastball on the 20-80 scouting scale and sits anywhere from 96-100 mph … Medina pairs his heater with two potentially above-average secondaries. His curveball works in an 11-to-5 arc and is his preferred knockout pitch, whereas his changeup lags a little behind."
RHP Deivi Garcia (Appy No. 15): "Garcia's fastball sits in the low 90s and touches as high as 96 mph … His curveball is nearing plus status and boasts high spin rates and firm shape."
SS Oswald Peraza (GCL No. 14): "Peraza is a smart, savvy player and a good athlete. He has a smooth, efficient stroke, good bat-to-ball skills and manages his at-bats well with a good sense for the strike zone."
SS Jose Devers (GCL No. 19): "Devers' glove is ahead of his bat, but he held his own against older competition in the GCL, showing a sound swing and contact skills, though without much power."
In the Appalachian League chat, 3B Dermis Garcia was called "a very divisive player" because his pitch recognition isn't great and he'll probably end up at first base, but "(on) the flip side, he's got enormous raw power and a strong throwing arm." Also, OF Blake Rutherford placed 18th on the Low-A South Atlantic League list. Eek. Hopefully he bounces back next year. Rutherford's a good dude.
Cessa activated off 60-day DL
A small transaction to note: Luis Cessa was activated off the 60-day DL yesterday, the Yankees announced. The Yankees now have four open spots on the 40-man roster. They're going to go to Rule 5 Draft eligible prospects later this month. Chances are the Yankees will have to open a few more 40-man spots, in fact. Cessa, 25, had a 4.75 ERA (5.75 FIP) in 36 swingman innings this year before going down with a rib cage injury. I like him more than most. I think Cessa has a chance to be a nice little back-end starter and soon.