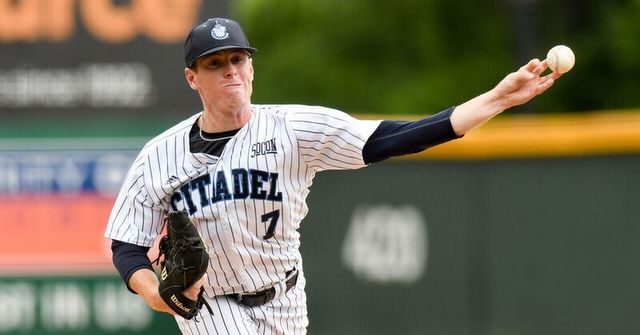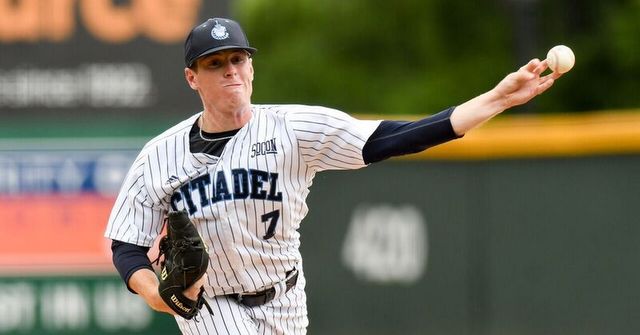 The 40-man roster cleanse has begun. This afternoon the Yankees announced they have traded Nick Rumbelow to the Mariners for minor league pitching prospects J.P. Sears and Juan Then. Sears is a lefty. Then is a righty. The trade opens up a 40-man roster spot.
Rumbelow, 26, returned from Tommy John surgery earlier this year to throw 40.1 innings with a 1.12 ERA (1.89 FIP) for Double-A Trenton and Triple-A Scranton. He allowed eight runs in 15.2 big league innings as an up-and-down arm in 2015. The Yankees added Rumbelow to the 40-man roster a few weeks ago to prevent him from becoming a minor league free agent.
The 21-year-old Sears is the better of the two prospects coming to New York. The Mariners selected him with their 11th round pick in this year's draft, and he threw 27.2 relief innings with a 0.65 ERA (1.45 FIP) and 46.4% strikeouts in his pro debut. MLB.com ranked Sears as the 21st best prospect in Seattle's system before the trade. Here's a piece of their scouting report:
Sears attacks hitters with a fastball that sits 87-90 mph but plays above its velocity due to the deception created by his low-three-quarters slot, and because he knows how to effectively change hitters' eye levels while pitching to both sides of the plate … Neither his slider nor his changeup are particularly advanced, with scouts pegging them as average offerings … Sears earns plaudits for his competitiveness on the mound, and his track record as a strike-thrower in college speaks for itself.
The 17-year-old Then is a recent international signee who made his pro debut in the Dominican Summer League this year. He threw 61.1 innings with a 2.64 ERA (2.90 FIP). I can't find anything about the kid at all. He wasn't a high profile signing and it's tough to find info on kids this far down the minor league ladder. Then is very much a low level minor league lottery ticket.
The Yankees are very deep in right-handed relievers and they figured to unload one (or more) prior to Monday's deadline to protect players from the Rule 5 Draft, which is why Rumbelow was moved. Rather than let him go for nothing as a minor league free agent, the Yankees were able to flip him for two prospects. Neat.
Update (10:22pm ET): Baseball America posted their trade analysis. Here's their scouting report on Then:
The Yankees added yet another high-upside righthander to their stable of similar pitchers. Then signed out of the Dominican Republic in July 2016 for $77,000 and was one of the most impressive pitchers in the DSL this summer, going 2-2, 2.64 with 56 strikeouts in 61.1 innings. Scouts who saw Then this year saw a pitcher with smooth, clean delivery that produced 90-94 mph fastballs as well as two offspeed pitches—a changeup and a curveball—that project as above-average offerings in the future.
Well then. Or should I say well Then? Kyle Glaser says Then was "maybe the highest upside pitcher" in Seattle's system before the trade. Even though he is 17 and a mile away from the big leagues, Then is a pretty nice get as the second piece for a guy like Rumbelow.