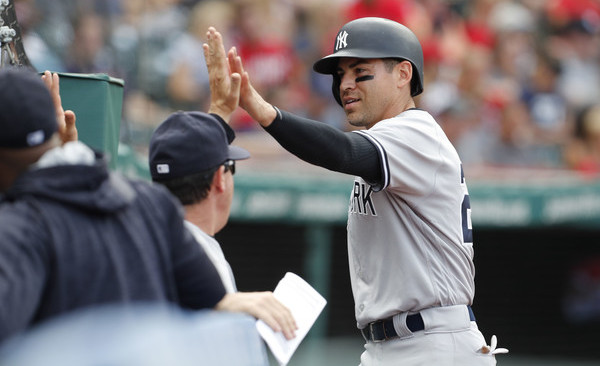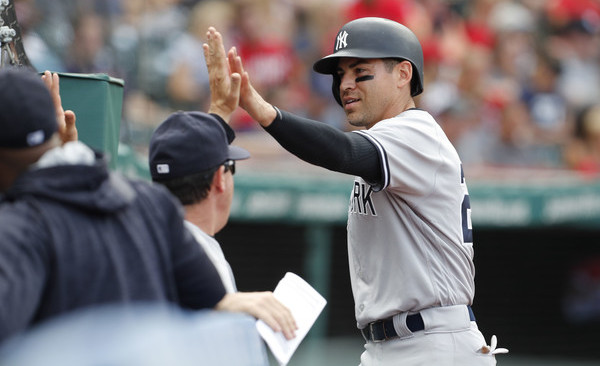 The offseason has been moving pretty slow overall, and things figure to slow down even more with the holidays right around the corner. Boring! Anyway, earlier today we heard the Yankees still have some interest in Yu Darvish. Here are some other miscellaneous hot stove notes.
Ellsbury might consider waiving no-trade clause
Jacoby Ellsbury might consider waiving his no-trade clause for "a select few teams," reports Jon Heyman. The Giants could be one of those few teams. San Francisco needs a center fielder and leadoff hitter after including Denard Span in the Evan Longoria trade, and they wouldn't have to give up much to get Ellsbury. Just some salary relief. Ellsbury has a home in Arizona, where the Giants hold Spring Training.
A few weeks ago it was reported Ellsbury wants to remain with the Yankees, though who knows whether that is true. He could be setting the stage for requesting some form of compensation for waiving his no-trade clause. Right now Ellsbury is essentially the fourth outfielder, assuming Brett Gardner, Aaron Hicks, Aaron Judge, and Giancarlo Stanton occupy the three outfield spots and the DH spot on any given day. Going to the Giants, who were terrible in 2017 but can at least create the illusion of contending in 2018, might appeal to Ellsbury.
Yankees "digging into" background on Corbin
According to Buster Olney, the Yankees have been "digging into" background and scouting info on Diamondbacks lefty Patrick Corbin, which I take to mean they're doing more than the usual due diligence. And of course I could be completely wrong. Probably am. The Yankees were first connected to Corbin during the Winter Meetings last week. He's an impending free agent and projected to make $8.3M in 2018.
I said this the other day, but I am a Corbin fan, at least in the sense that I would rather the Yankees trade for him than pay big for someone like Danny Duffy or Gerrit Cole. A southpaw with a 21.6% strikeout rate and a 50.4% ground ball rate would fit well in Yankee Stadium, in theory. I'm not sure whether Arizona is willing to trade him — they'd have to sign a replacement or roll with rookie lefty Anthony Banda — but if they are, he's my preferred non-Michael Fulmer target.
Cole talks have cooled
Talks with the Pirates about Cole have "cooled" since the Winter Meetings, reports Ken Rosenthal. I had a feeling this was coming. Pittsburgh figured to seek a massive haul for their ace and the former No. 1 overall pick, and the Yankees these days aren't about paying big for anyone. Their current M.O. is buying low or waiting out the market until something falls into their lap. Hard to think that'll happen with Cole.
Also, don't underestimate the impact of the CC Sabathia re-signing on trade talks. The Yankees have five starters now. They're not desperate for anything. They can afford to sit back, see how the starting pitcher market shakes out (both free agents and trade candidates) in the coming weeks, then act accordingly in January or even February. If there are bargains to be had in free agency, great. If some team wants to trade a starter to clear payroll or whatever, that's great too. The Yankees are the opposite of desperate right now. It's pretty cool.
Pirates wanted Torres for Cole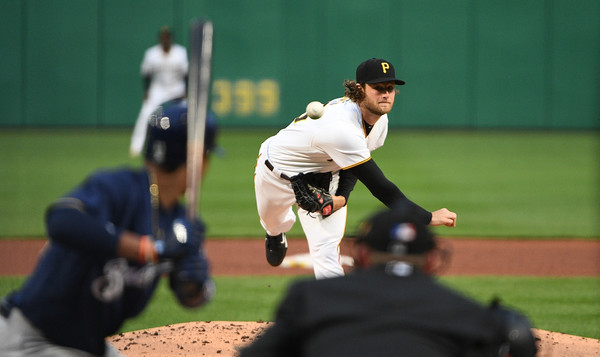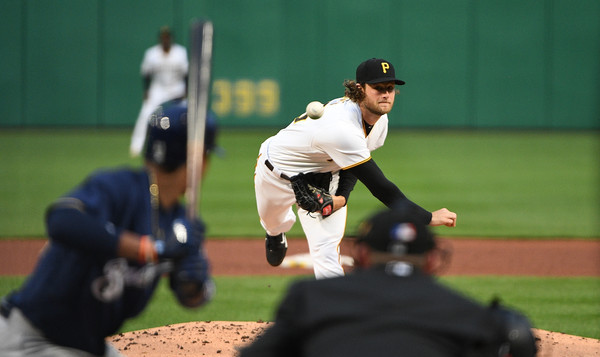 Not surprisingly, the Pirates wanted Gleyber Torres in a potential Cole trade, according to Heyman. Of course they did. Pirates GM Neal Huntington wouldn't be doing his job if he didn't ask for Gleyber. Cole is their franchise pitcher. I would've asked for Torres if I were the Pirates. You never know when you'll get Scott Kazmir for Victor Zambrano. It doesn't hurt to ask.
My guess is the Pirates will continue to have a high asking price for Cole and that's cool. They should. But because of that, I don't think the Yankees will be able to swing a trade, even by dangling Clint Frazier, who I have to think is generating a barrage of trade inquiries. I suppose the good news is there are way more pitching options out there aside from Cole, including some who are as good if not better, so the Yankees aren't locked into talking to the Pirates. They can shift focus elsewhere.
Yankees prefer Torres at second base
Speaking of Torres, Jack Curry says the majority of the Yankees' decision makers believe Gleyber is a better fit at second base than third base long-term. He is said to be more comfortable at the keystone. I don't think this means the Yankees are unwilling to play Torres at third base if necessary. If a trade for a quality second baseman falls into their lap, they won't pass it up. They just prefer him at second.
Given his defensive chops, Gleyber would provide more value at second base, the up-the-middle position. That isn't to say his defensive ability would be wasted at the hot corner. Manny Machado and Alex Bregman are natural shortstops and their defense certainly isn't going to waste at third. Ideally Torres would play shortstop, but with Didi Gregorius going nowhere, second base is the next best spot. The Starlin Castro trade opened up the position long-term for Gleyber.