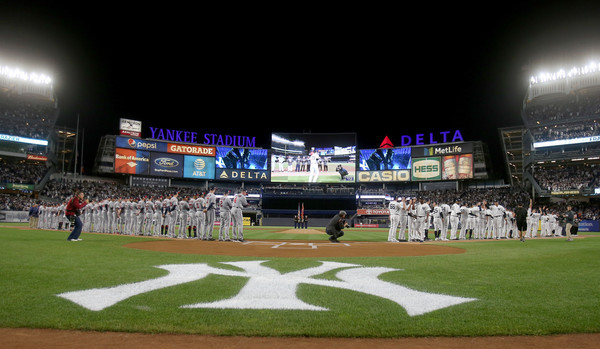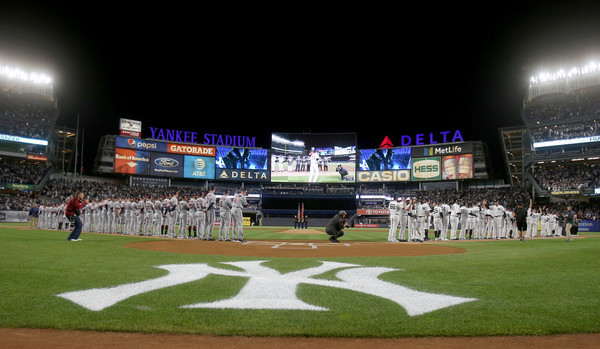 2019. That was supposed to be the year that the Yankees were going to be legitimate contenders. That's what I thought when they sold off players in 2016. That's what I thought when 2017 started. The Yankees were rebuilding. Well, that lasted all of five minutes.
The team rode a hot start in April all the way to the seventh game of the ALCS, falling to the eventual world champions. Considering that I thought the 2017 would compete for the wild card if everything went right, it's hard to imagine a season going much better. What, then, is progress for this team, a team that overshot expectations and seems to have 'arrived' well ahead of schedule?
If we go the most literal route, then a World Series appearance–if not a win–is the true mark of progress for the 2018 Yankees. On its face, this seems to give credence to the old Steinbrenner/Jeter "World Series or the year is a failure" mentality, that most of you reading this have long abandoned. Still, it's not necessarily wrong….just not because of that mindset. Rather, the team was obviously strong last year and has improved this year, just by adding Giancarlo Stanton. If (when) they add a pitcher, the team is likely to be even stronger. A World Series appearance–with the usual 'playoffs are pretty random' caveat– is a definite reality for this team in ways that it hasn't been for the Yankees since 2012.
If we go the more nuanced route–at the team level, that is–then a division title is certainly an indicator of progress. The Yankees weren't able to get that last year, but should be able to do it this year. Taking the dispassionate angle, winning a division is probably more indicative of success than winning 11 or 12 games in the month of October. But if this team won a division and fell short of at least returning to the ALCS, I think we'd be rightly disappointed.
On a more granular level–the player level–success can take all different forms. For Aaron Hicks and Greg Bird, health and consistency would mark progress. For Gary Sanchez, it's blocking balls in the dirt. For Aaron Judge, it's lowering his strikeout rate a bit. Didi Gregorius has to find a way to keep up his semi-powerful power. 
Masahiro Tanaka needs to rein in the dingers. Luis Severino and Jordan Montgomery need to build on their levels of success.
This is all a bit roundabout and a bit vague and general I admit. So, to me, what would progress be? It would be moving into the mid 90's for wins. It would be winning the division. It would be making it back to the ALCS. Those are all things this team is capable of doing. Baseball has a funny way of messing with your plans and expectations for progress, but if you steel against that–as the Yankees have with their lineup and seem to be doing with their rotation–things can bounce your way. This is a team that should have things bounce their way.