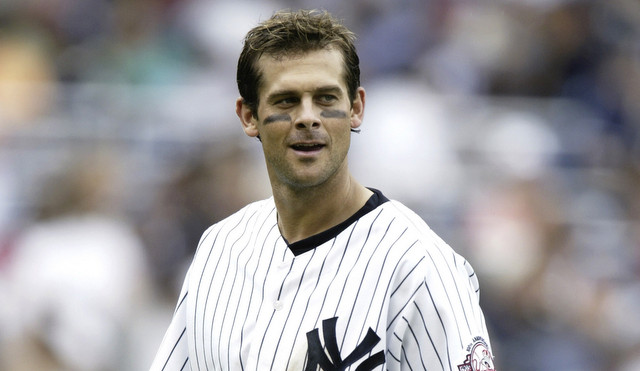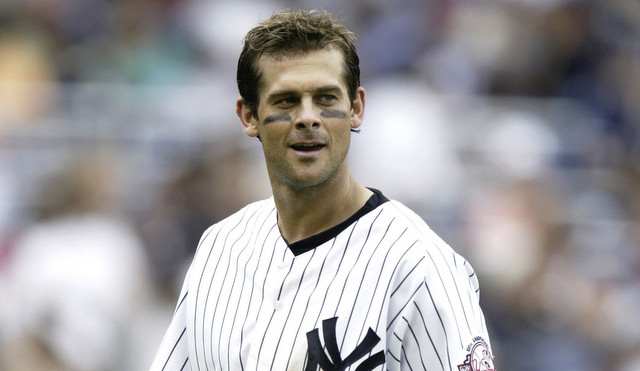 December 4th: It's official. The Yankees announced Boone is their new manager this afternoon. The press conference is Wednesday at 12pm ET. He received a three-year contract with a club option for a fourth year, which seems to be the standard contract for a rookie manager. No word on the money yet.
Let's get to the various statements, shall we? First, Hal Steinbrenner:
"I firmly believe that Aaron possesses the attributes needed to follow in the tradition of great Yankees managers. From all accounts, he is a polished communicator who possesses the ability to cultivate and grow relationships. Aaron has also spent a lifetime immersed in baseball, affording him a unique and intimate understanding of what fosters team success.

"Aaron's name is already etched into Yankees history, and my family and I are excited to welcome him back to this franchise. This opportunity will allow him to continue to make a positive impact on this organization in distinctly new and meaningful ways."
Next up, Brian Cashman:
"Over the past several weeks, our baseball operations department sat down with a number of managerial candidates, all of whom brought a diverse array of baseball knowledge and experience. Each interview led to insightful and thoughtful discussions, and I am grateful to the candidates for their preparation, interest and commitment to our extensive interview process.

"When we had the opportunity to speak with Aaron and share concepts and ideas, he was able to showcase a variety of traits that we believe will strongly benefit this franchise as we move forward, including an astute mind for the game and a progressive approach to evolving strategies. 

"We also believe Aaron's interpersonal skills and baseball pedigree will allow him to blend well with the systems we have in place, our baseball operations staff and the 25-man roster. On a personal level, I look forward to collaborating with him over the coming years and offering him the support and resources needed to get the most out of our players."
And finally, Mr. Boone himself:
"Words cannot express how humbled I am to wear the pinstripes again as the manager of the Yankees. I want to thank the Steinbrenner family and Brian Cashman for entrusting me with this tremendous honor and responsibility. I believe we are entering into a special time in New York Yankees history, and I am so excited to be a part of it.  I can't wait to get to work – and that work starts now."
December 1st: The Year of the Aarons continues in New York. According to multiple reports, the Yankees are set to name Aaron Boone their next manager. Jack Curry, Buster Olney, Joel Sherman, Ken Rosenthal, Mark Feinsand, and Bill Madden are all reporting it, so yeah. The Yankees have not yet confirmed or announced anything. That should happen relatively soon.
The Yankees interviewed six candidates for their managerial opening and one-by-one they were ruled out Friday before Boone was the last man standing. The candidates: Boone, Carlos Beltran, Hensley Meulens, Rob Thomson, Eric Wedge, and Chris Woodward. Boone and Meulens were reportedly the two finalists. Thomson, who had been with the Yankees since the early 1990s, is leaving to become the Phillies bench coach.
With Boone, the Yankees are continuing the recent trend around MLB of hiring managers with no experience. He retired as a player following the 2009 season and had been working as an analyst with ESPN ever since. Boone has an interest in analytics, that much is clear from his broadcasts, and he's always been good with the media. The Yankees must feel pretty good about his communication skills as well. They reportedly prioritized communication.
Boone, who will turn 45 in March, will be the 33rd different manager in Yankee history and only the third in the last 22 years, and the fourth in the last 26 years. Pretty amazing considering how much turnover there was under George Steinbrenner in the 1970s and 1980s. Boone is very much a baseball brat. His grandfather (Ray), father (Bob), and brother (Brett) all played in the big leagues. He grew up around the game. Baseball is all he knows.
What kind of manager will Boone be? Beats me. Your guess is as good as mine. My guess is his lineup construction and bullpen usage and other basic on-field stuff won't be all that different from Joe Girardi. The real difference will be in the clubhouse. That's why the Yankees parted ways with Girardi. They didn't like the way things were going on behind closed doors. Hopefully Boone connects well with the young players and gets them to take their games to the next level.
Now that the managerial search has reportedly concluded, the Yankees have to build the rest of their coaching staff. Larry Rothschild is coming back as pitching coach. We know that much. I have to think the Yankees and Boone will want an experienced bench coach, someone who has been a manager before. Tony Pena, maybe? Someone new? We'll find out soon enough.