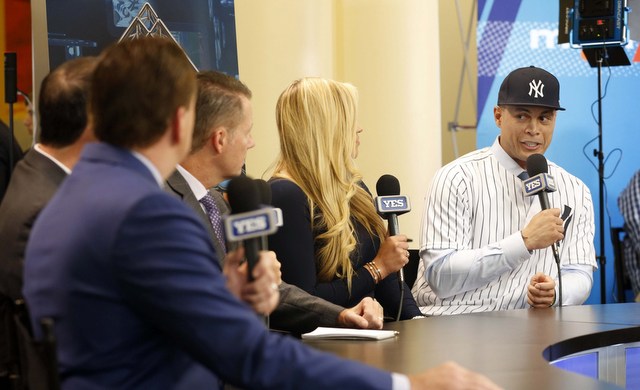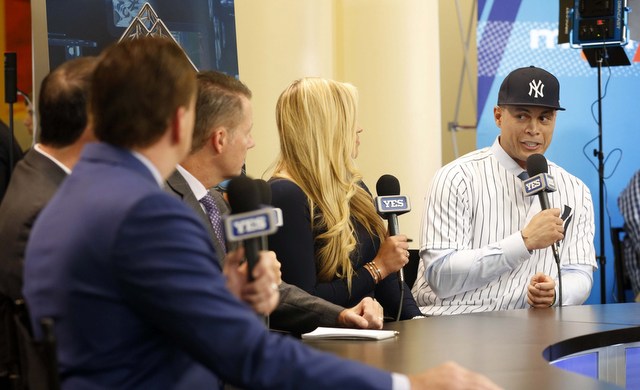 The cripplingly slow offseason continues to move at a cripplingly slow pace. Imagine if the Giancarlo Stanton trade hadn't fallen into the Yankees' lap? This would be the most boring offseason ever. Anyway, here are some boring links on a boring Saturday during this boring offseason.
Yankees among biggest postseason odds increases
Thanks to their activity to date (i.e. the Stanton trade), the Yankees have the fourth largest postseason odds increase so far this offseason, according to Dan Szymborski's ZiPS system. The Yankees have upped their postseason odds 7.9% this winter, behind the Angels (32.3%), Cardinals (20.3%), and Cubs (8.2%). That 7.9% increase seems low, but here's the explanation:
Why so low? In this case, ZiPS already projected the Yankees as having an 86 percent chance of making the playoffs in 2018 based on current rosters, so there was only so far for them to improve. Stanton is, of course, a gigantic addition to the outfield. The Yankees do give a little back though with the salary dump of Chase Headley, who while underperforming in New York, was at least a plausible starter and better than their current on-roster options. Starlin Castro is a better player than Headley, but more likely to be replaced by Gleyber Torres at some point this season.
Here are the 2018 Yankees ZiPS projections, if you haven't seen them. We'll have more on them next week. As things stand, the Yankees are plenty good enough to get into the postseason as is, even with those questions at second and third bases. Does that mean they should go with the kids because they're projected to be so good already? Eh, maybe. There is always room for improvement, and I am pro getting as many good players as possible.
MLB, MLBPA will discuss pace-of-play measures
According to Jerry Crasnick, MLB and the MLBPA will meet next week to discuss new pace-of-play measures that would take effect this coming season. This had been rumored for a while, but now we know for sure the two sides are meeting. MLB can unilaterally implement any rule changes, though they'd rather work out an agreement with the players. A pitch clock and a limit on mound visits are expected to be among the major items discussed.
I am all for pace-of-play changes. Pitch clock, limiting mound visits, whatever. I don't care how long it takes to play a nine-inning game. The downtime within the game is what I find most off-putting. Players standing around is not good for any sport, and the mound visits — especially in the postseason — can really disrupt the flow of the game and break the tension. I say go with a 22-second pitch clock and limit mound visits to one per inning, per pitcher. (Now get off my lawn.)
MLB.com releases top 50 draft prospects list
It's getting to be that time of year. The crew at MLB.com released their top 50 prospects list for the 2018 draft a few weeks ago. As always, the scouting grades and reports are completely free. It's a great resource. The Yankees hold the 23rd pick in the draft next year and they're locked into that pick. First round picks are no longer tied to draft pick compensation, so there's no possibility of moving up or forfeiting that pick.
It is only December, so the top prospects list will change dramatically between now and the draft. If you're trying to figure out who the Yankees could target, start with the Southern California guys. For real. Scouting director Damon Oppenheimer loves his SoCal kids. I guess that means high schoolers SS Brice Turang (No. 7), RHP Ethan Reed (No. 30), and RHP Cole Winn (No. 42) are the best place to start. Huh, only three SoCal kids in the top 50? Down year, I guess. That'll probably change before the draft.