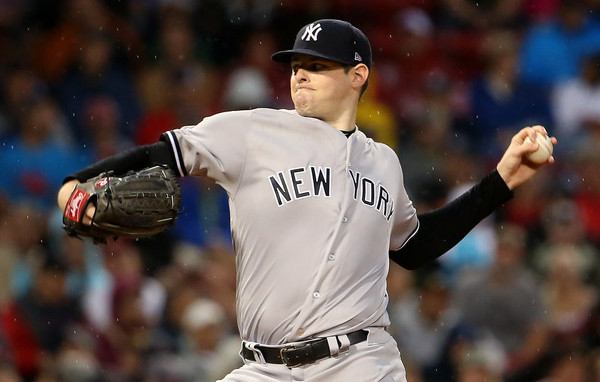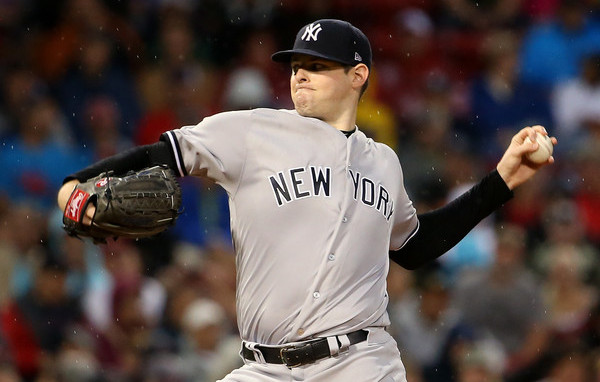 Although they were connected to pretty much every available starter this offseason, the Yankees opened Spring Training with five starters for five spots earlier this week. Luis Severino, CC Sabathia, Sonny Gray, Masahiro Tanaka, and Jordan Montgomery are the projected rotation and that is pretty darn good. That's the rotation that got the Yankees to within one game of the World Series last season.
Montgomery is the young guy in the rotation — he's 15 months older than Severino, but in terms of MLB experience, Montgomery is the young guy — and when the young guy in the rotation threw 155.1 innings with a 3.88 ERA (4.07 FIP) last season, and was the best rookie starter in baseball, you're in good shape. Now the goal is get better this year, and for Montgomery, that apparently means getting his changeup back.
"I kind of panicked last year a little bit, which is not usual for me," said Montgomery to Dan Martin earlier this week. "I didn't make many adjustments. My fastball was inconsistent, my changeup was gone. I really kind of got through the year with two pitches. If I hadn't had my curveball and been able to throw it for strikes and expand with it, who knows what would have happened. It's kind of good knowing I got through it without my best pitch, my changeup."
Montgomery threw five pitches at least 13% of the time last season, including his changeup (four-seamer, sinker, slider, curveball were the others), so he has a really deep arsenal. However, as the season progressed, the changeup was put on the back-burner, and he leaned on his slider and curveball much more often. Here is Montgomery's changeup usage by month last year: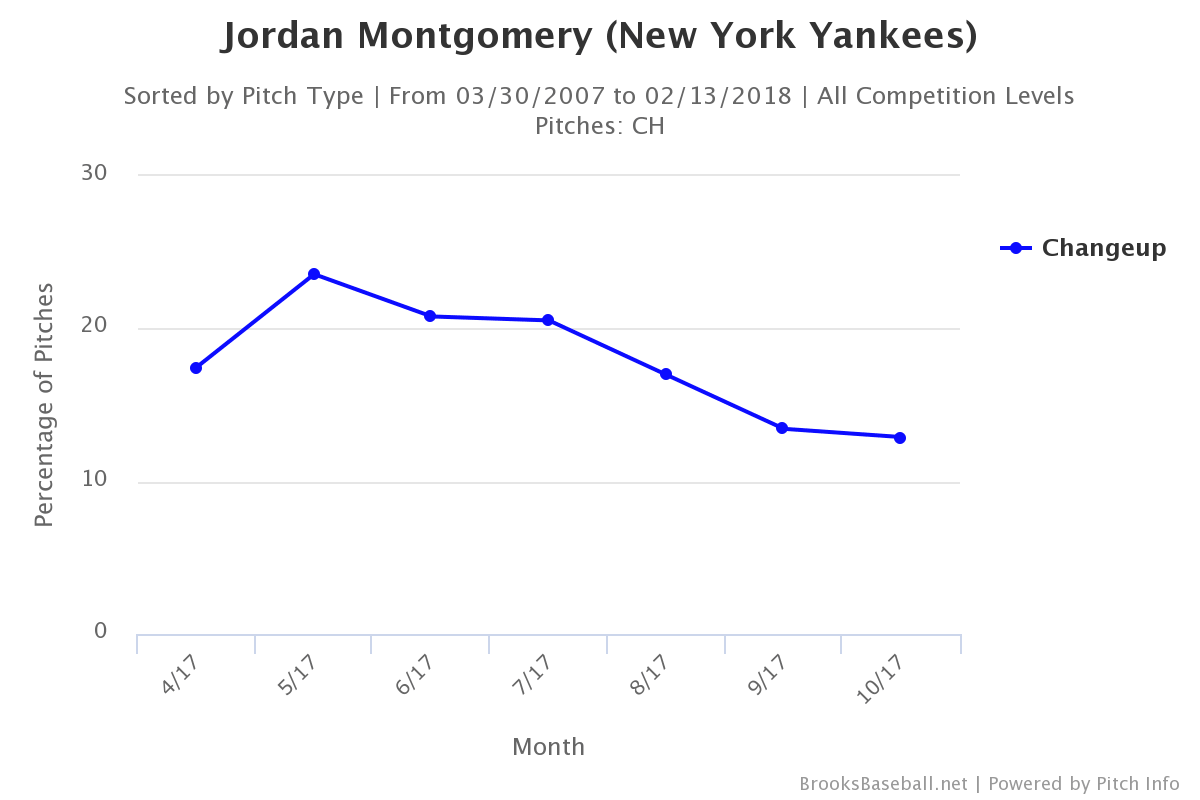 There is more to it than straight pitch usage rates. What good is throwing a changeup 13% of the time if you're not throwing quality changeups, or you don't have confidence in it? I'm kinda surprised to see Montgomery threw as many changeups as he did — even while acknowledging the decline in usage as the season wore on — given his comments. Here are more numbers on Montgomery's changeup:
| | % Thrown | Two-Strike Changeups | GB% | Whiffs-per-Swing |
| --- | --- | --- | --- | --- |
| April | 17.5% | 12.0% | 30.8% | 40.0% |
| May | 23.6% | 20.6% | 50.0% | 22.4% |
| June | 20.8% | 14.3% | 38.1% | 33.3% |
| July | 20.5% | 14.7% | 35.3% | 44.7% |
| August | 17.0% | 17.1% | 50.0% | 16.7% |
| September | 13.4% | 9.6% | 45.5% | 4.0% |
By the end of the season, the changeup was gone. Montgomery wasn't throwing it much, and when he did throw it, it wasn't particularly effective. The MLB averages for changeups last season were 49.3% grounders and 30.9% whiffs-per-swing. Montgomery's changeup was below-average overall compared to those numbers, and especially so at the end of the season. He said his changeup was "gone" and the numbers back that up.
The changeup is often called a feel pitch — isn't every pitch a "feel" pitch? — which means you have to throw it and throw it and keep throwing it for it to be effective. You can't shelve it for a few weeks when it's not working, then bring it right back, which is apparently something pitchers can do with fastballs and breaking balls. Pitchers have to keep throwing their changeup, and to Montgomery's credit, he did last year, even when it didn't cooperate.
The question now is how does Montgomery get his changeup back to where it needs to be? Beats me. That's up to Montgomery and pitching coach Larry Rothschild to figure out. Step one is figuring out why it didn't behave last season. I know that much. From there you develop a solution and implement it. Montgomery, for what it's worth, chalks it all up to mechanics. He made it sound like he was dropping his arm last year.
"It's just a pitch you've got to keep throwing. When you give up on it, that's when it gets worse. That's the last thing I need to do, which I learned. I went through it and hopefully it makes me a little better," said Montgomery to Martin. "I've just got to get my arm up and throw through it, which is easier said than done. But I feel like I've got a little more feel for it this year. And a cooler head. I know my mechanics."
If and hopefully when Montgomery rediscovers his changeup, it'll give him yet another weapon in an already deep arsenal, particularly against right-handed batters. Righties got to Montgomery for a .241/.301/.386 (.297 wOBA) line last season — lefties hit .195/.271/.391 (.285 wOBA) — which isn't terrible by any means, but it is something that can be improved, and help Montgomery get to another level this season.
The good news is Montgomery knows his changeup wasn't good last year, he seems to have identified the cause, and he's planning to work on it this spring. If he gets the changeup back on track, great! He could be even better this season. And if not, well Montgomery was pretty good last year anyway, and he showed he doesn't need that changeup to be a successful starter. Rediscovering the changeup is something that can help Montgomery, an already good young pitcher, get even better.