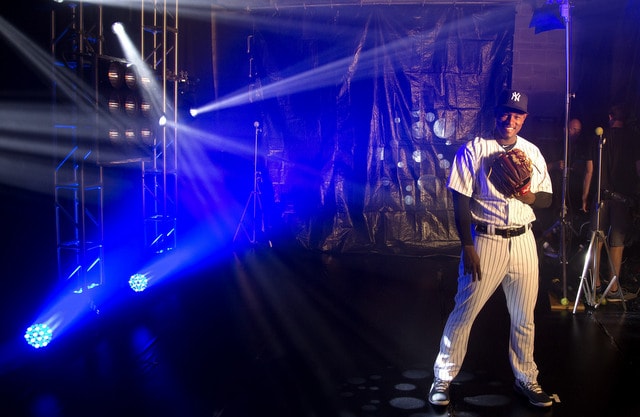 At long last, Luis Severino will pitch in a Grapefruit League this afternoon. He's been throwing in simulated games up until now as the Yankees ease him into things following last year's workload. Severino threw a career high 209.1 innings last season. His previous career high was 161.2 innings in 2015. That is an increase of 47.2 innings. And those are 47.2 intense postseason race innings.
"That's why you go through the offseason, to work out and get your body ready for those situations," said Severino to Brendan Kuty earlier this week. "So, right now, I'm feeling good. If something happens, if I feel tired after half the season, I'll say something. But right now, I'm feeling good … Everything is working good. Secondary pitches are working great. Right now, I feel nothing's wrong."
The Yankees are going to be careful with Severino this spring because this is the time to be careful with your best young pitcher. They're going to need him to do what he did last year to contend, and they want to make sure he's physically up to the task. Better to ease him in now than potentially lose him for some length of time later. Here is the Phillies' lineup and here is the Yankees' lineup:
CF Aaron Hicks
RF Aaron Judge
1B Greg Bird
LF Giancarlo Stanton
DH Gary Sanchez
SS Didi Gregorius
3B Brandon Drury
C Erik Kratz
2B Tyler Wade
RHP Luis Severino
Available Pitchers: LHP Aroldis Chapman, RHP J.P. Feyereisen, RHP Gio Gallegos, RHP David Hale, RHP Joe Harvey, LHP Trevor Lane, LHP Wade LeBlanc, LHP Justus Sheffield.
Available Position Players: C Chace Numata, C Austin Romine, C Jorge Saez, 1B Adam Lind, IF Abi Avelino, IF Diego Castillo, IF Danny Espinosa, 3B Miguel Andujar, OF Trey Amburgey, OF Jake Cave, OF Rashad Crawford, OF Billy McKinney, OF Shane Robinson.
It is cloudy and cool in Tampa today — the internet tells me it's in the low-60s right now — but there is no rain in the forecast, and that's all that matters to me. Today's game will begin at 1:05pm ET and you can watch on YES and MLB.tv. Enjoy the game.