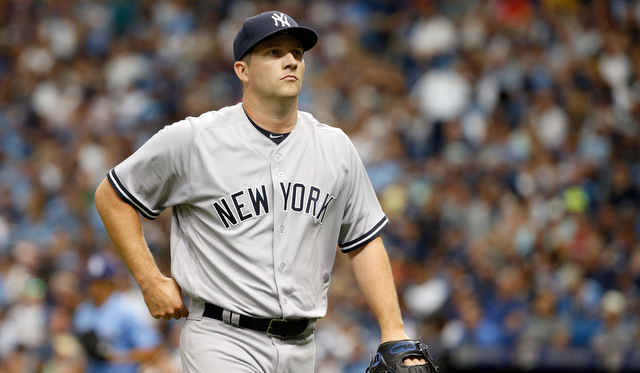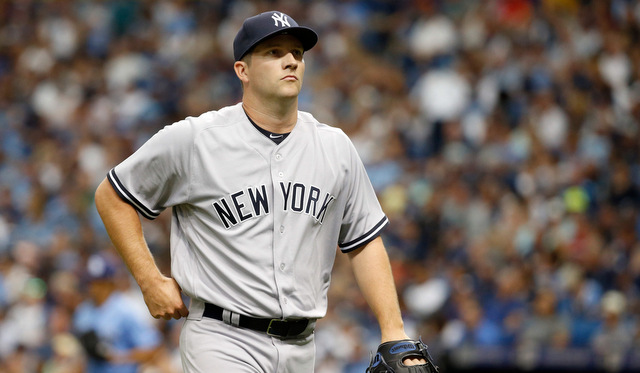 5:22pm ET: Warren has a lat strain and will be out longer than ten days, the Yankees say. He's been pitching through it since the first series of the season, but it really flared up last night, hence the disabled list move.
12:27pm ET: Yet another reliever is heading to the disabled list. Earlier today the Yankees announced Adam Warren has been placed on the 10-day DL with what the team is calling a right back strain. Jonathan Holder has been called up to fill the vacated roster spot.
Warren threw 46 pitches in 2.2 innings last night, allowing a solo homer. He's pitched to a 3.24 ERA (3.50 FIP) in 8.1 innings so far this year, and he missed a few games after being hit in the ankle by a comebacker. Warren has had back trouble before — he missed three weeks with a trap strain and another three weeks with back spasms last season.
The Yankees now have nine players on the disabled list: Warren (back), Greg Bird (ankle), Luis Cessa (oblique), Brandon Drury (migraines), Jacoby Ellsbury (oblique, hip, foot), Clint Frazier (concussion), Ben Heller (Tommy John surgery), Tommy Kahnle (shoulder, biceps), and Billy McKinney (shoulder). Good grief. There is no word on Warren's timetable.
Now that Holder is up, the Yankees have one healthy pitcher on the 40-man roster in the minors: Jonathan Loaisiga. He's a Single-A kid who realistically is not a big league option. Non-40-man call-up candidates include Cody Carroll, Oliver Perez, Brady Lail, and Chance Adams. I suspect we'll see those guys at some point this summer.