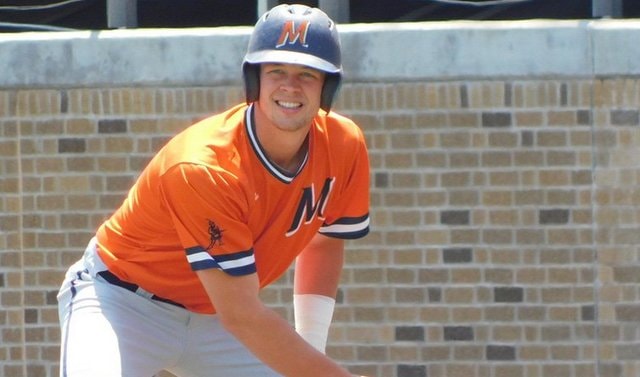 The 2018 draft signing deadline is Friday, July 6th this year, and already the Yankees have signed nine of their top ten picks. The club made the announcement this morning. The one holdout is UNC RHP Rodney Hutchison, the team's sixth round pick. He'll sign once North Carolina's season ends. They're currently in the College World Series.
Our Draft Pool Tracker page is now live, so you can keep tabs on the Yankees' bonus pool situation there. The Draft Pool page is available at all times under the Resources tab. You can see all of the team's picks right here. Here are my Day One, Day Two, and Day Three draft recaps, and here are the latest draft signings.
Breaux gets $1.5M
Texas JuCo C Josh Breaux (2nd round) has signed, the Yankees announced. Here's a photo of the signing, if you're interested. Jim Callis says Breaux received an overslot $1.5M bonus. Slot money for the 61st overall pick is $1,086,900. MLB.com ranked Breaux as the 71st best prospect in the draft class. Here's a snippet of their scouting report:
Breaux has well above-average raw power to all fields and an aggressive right-handed swing that generates uncommon bat speed … Scouts were skeptical of Breaux's ability to stay at catcher when they saw him as a freshman, but he has improved defensively and projects as at least an adequate receiver. His arm strength is an asset behind the plate, though the Arkansas commit needs to improve his throwing accuracy.
Breaux hit .404/.532/.831 with 18 home runs and more walks (48) than strikeouts (32) in 56 games as a sophomore this spring, and he was slated to transfer to Arkansas, so he had some leverage during contract talks. That led to the overslot bonus. Between Breaux and first rounder Anthony Seigler, the Yankees addressed their lack of catcher prospect depth in a hurry.
Green gets $1M
Tennessee HS OF Ryder Green (3rd round) has also signed, the Yankees announced. Here's video of the signing. Jim Callis says Green received a $1M bonus while Jon Heyman says it's $997,500. Either way, it's nearly double the $576,400 slot value for the 97th overall pick. MLB.com ranked Green as the 81st best prospect in the draft class. Here's part of their scouting report:
Green has physical strength and plenty of bat speed from the right side of the plate. He has had some swing-and-miss issues in the past but is making more consistent contact this spring. That bodes well for his ability to fully tap into his power potential, which ranks among the best in the 2018 high school crop … He's an average runner out of the batter's box and quicker once he gets going. He'll have to move from center to right field at the next level and has the arm for it
Why the overslot bonus? Because Green was committed to Vanderbilt, which is a very tough commitment to break, historically. The Yankees gave Dellin Betances a $1M bonus as an eighth round pick back in the day to buy him away from Vanderbilt, for example.
The discrepancy between Callis and Heyman is essentially an accounting trick. The standard minor league player contract includes $2,500 in bonuses so easily attainable that teams were reporting them as part of the signing bonus. Teams aren't doing that now, and it's saving them a little something against the bonus pool.
German, Bies sign below slot
Earlier this week we heard the Yankees had deals in place with North Florida RHP Frank German (4th round) and Gonzaga RHP Daniel Bies (7th round), and, earlier today, the Yankees officially announced the signings. Jim Callis has the bonus information:
German: $350,000 bonus (slot for the 127th pick was $430,400)
Bies: $150,000 bonus (slot for the 217th pick was $194,000)
I'm surprised German signed that much below slot. I thought he would be a slot money guy or very close to it. MLB.com ranked him as the 191st best prospect in the draft class and said he "has a solid three-pitch mix that points to a future as a starting pitcher at the next level."
As for Bies, I was surprised to see him get so much because I was under the impression he was a college senior, but it turns out he was a redshirt junior with another year of eligibility. College seniors typically sign for about $10,000. Sometimes even less. Bies was able to leverage that extra year of eligibility into six figures. Good for him.
The Yankees also announced the signings of Troy OF Brandon Lockridge (5th round), Bucknell RHP Connor Van Hoose (8th round), Grand Canyon RHP Mick Vorhof (9th round), and UNC Charlotte LHP Josh Maciejewski (10th round). The deals had been previously reportedly, and now they're official. Lockridge received a $300,000 bonus. Not sure about anyone else yet. Van Hoose, Vorhof, and Maciejewski are all college seniors who likely signed well below slot.