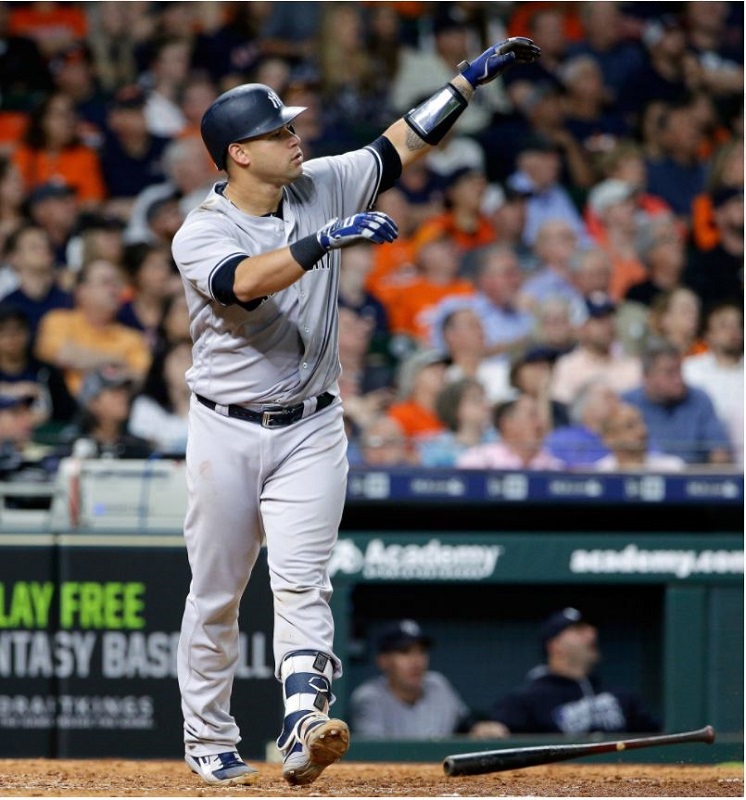 For some reason, there exists a level of polarization among Yankee fans when it comes to Gary Sanchez. Despite all the objective evidence showing that Sanchez is a good catcher, many just see his issues with blocking balls, can't see past that, and want him permanently moved from behind the plate. That conversation existed last year, but it seems to happen more often now, especially since Sanchez hasn't quite recovered from his awful start at the plate.
Despite that, there are some positive signs in Gary's game at the plate. For example, he's got a .342 wOBA and a 115 wRC+, both solid overall and great for a catcher. His walk rate has jumped up from 7.6% to 12.6% this year. But Sanchez has been absolutely slaughtered on balls in play with a .212 (!) BABIP. Considering how generally hard he hits the ball, that's a shockingly low number. That number alone suggests he should be doing better. Let's take a deeper look and what's been happening to hold him down, referring mainly to his Statcast data.
Referring first to my own eye test, it certainly seems that Sanchez has had more than his share of infield fly balls this year. Generally, the Statcast data confirms this, noting a rise in pop-up percentage from 9.6 to 13.6. Additionally, FanGraphs shows a jump in IFFB% from 10.8 to 21.7. Damn. Not surprisingly, Statcast tracks Sanchez as having gotten under the ball nearly 27% of the time this year, a jump from last year when he did so under 22% of the time. So is he hitting the ball softer in general? Not necessarily. His average exit velocity sits at 90.6, down just 0.2 from last year's mark of 90.8. Perhaps, then, the problem is with 'directionality,' so to speak.
While it's a plus that Sanchez's groundball rate has dropped, the aforementioned increase in pop ups has also resulted in a lack of line drives, down from 24.5% last year to 18.4% this year. There's been no change in his pull percentage this year, but Gary is hitting fewer balls up the middle and more to the opposite field. In general, those aren't necessarily bad things, but when a hitter as good as Sanchez is this far into the season without really breaking out yet, we'll look for any explanation possible.
Gary should be getting better results based on his skill and talent. But, there does seem to be something in the way and I'd guess the main culprit is the infield pop ups. Those almost never lead to good things–unless you're Alex Rodriguez and Luis Castillo is playing second–and seem to be sapping Sanchez of some perceived productivity. Indeed, Statcast's xwOBA tells us Sanchez "should" have a wOBA of .381, but we should take that with a big ol' grain of salt.
The Yankees have a primary catcher with an above league average wRC+ who hits for power–his ISO has actually increased from last year–but is simultaneously underachieving a bit. And, despite that underachievement, the Yankees are one of the best hitting teams in baseball. When Sanchez turns things around at the plate, the offense will be even scarier.