That's more like it. The Yankees had a relatively stress-free one tonight as they finally won a damn game at Tropicana Field. With a complete game shutout, Masahiro Tanaka turned in the best start of the season. The offense wasn't necessarily lights out, but they did score a few runs. To put it simple: it was all Tanaka for the Yankees tonight (Wait… you say the Yankees traded for Zach Britton?).
The runs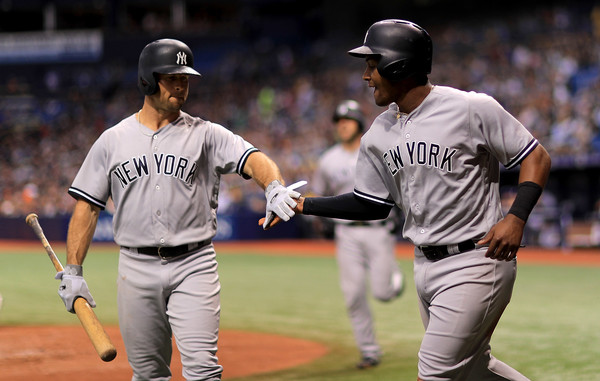 A pair of singles – from Brett Gardner and Aaron Judge – got the Yankees cooking from the get-go in the first inning. Giancarlo Stanton struck out swinging but the runners advanced to second and third on the wild pitch. Didi Gregorius's groundout scored Gardner from third, and Yanks took a 1-0 lead. The bats were quiet for the next three innings against Yonny Chirinos, going three up, three down in all of them.
In the fifth, however, they tacked on another run. Brandon Drury reached base with one out with a (painful) hit-by-pitch. Neil Walker followed it up with a single to right, putting the runners on corners. The Yankees placed Tyler Wade on the third for ailing Drury and he scored on Austin Romine's RBI groundout.
Romine drove another run in in the seventh. Miguel Andujar singled to lead off and Greg Bird hit double to put both of them in the scoring position. Remember when catwalk was a huge nuisance for the Yanks a month ago? This time, Bird's flyball hit the railing and dropped in between the two Rays fielders, enabling Bird to get a wacky double. After Chirinos struck out Wade swinging, they intentionally walked Neil Walker (!) to load the bases (for a righty-on-righty matchup, obviously). Romine drove the first pitch he saw towards the right field for a sac fly. 3-0 Yanks.
But wait, the Yanks aren't done yet! In the ninth, against the Rays reliever Chih-Wei Hu, they scored on a familiar formula: a rally from the bottom of the order. Andujar scorched a ground-rule double to lead off and scored three batters later with a Neil Walker RBI single. There were no flashy dingers or sexy barrage of runs tonight, but that'll do. On the other side of the game, Tanaka was pitching an absolute gem.
Tanaka Tuesday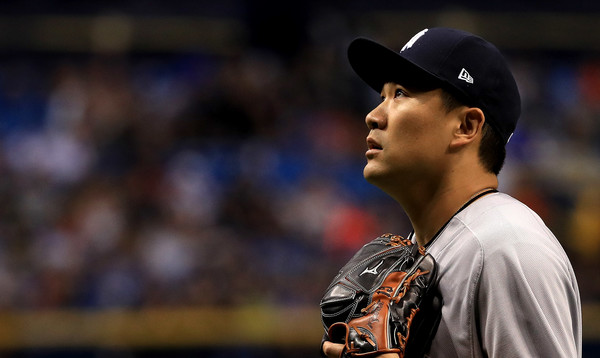 Not only it was his longest start of the year, it was also his first scoreless strt of 2018. Tonight's Tanaka reminded me of the 2016 Tanaka: didn't beat them with velocity (averaged 91.1 mph with fastball), but located pitches very well and induced a tons of grounders (16 groundballs vs. 2 flyballs). Here's how the pitch chart looked: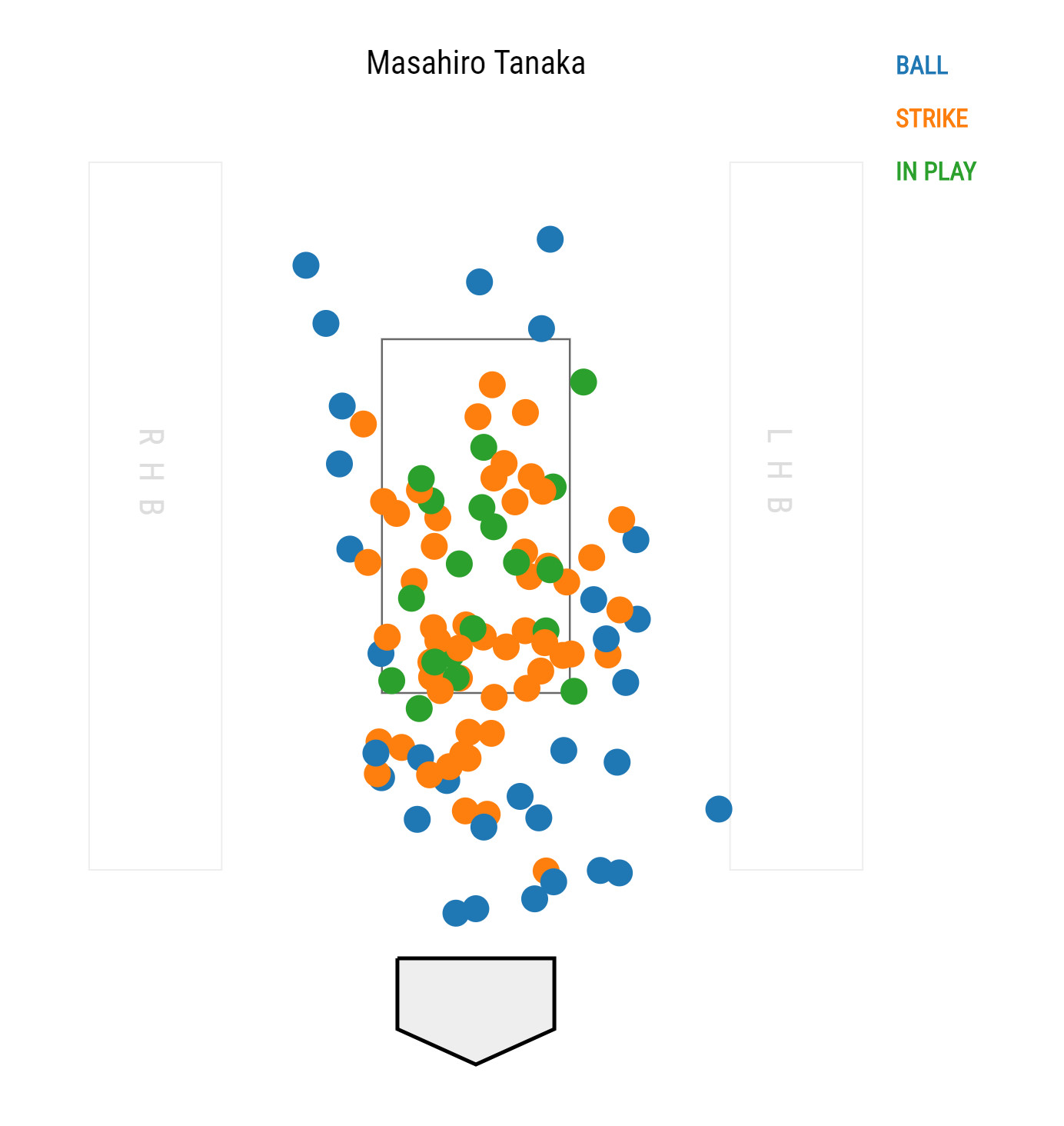 There are significant amount of pitches down the zone and that's nothing new from Tanaka. His splitter was an absolute money, inducing 10 whiffs out of 39 pitches. He also used his slider to get swinging strikes (5 whiffs) and called strikes (8 of them). His other pitches weren't as overwhelming – notably fastball – but that's to be expected. What we saw tonight was vintage Masahiro Tanaka that kept the hitters off-balance with two of his best pitches and get easy outs. His ERA went from 4.54 to 4.09 in a game while sporting a 92 K/23 BB ratio in 92.1 IP. Suddenly, his season went from mediocre to… decent? I'd say decent.
Leftovers
As aforementioned, the bats didn't have as much of a significant night. The top four of the order (Gardy, Judge, Stanton, Didi) went for a combined 2-for-16. If the game were much closer, that would have been a problem, but thanks to Tanaka's effort, we can easily overlook it.
Actually, the next four (Andujar, Bird, Drury/Wade, Walker) had a pretty strong game, going for a combined 6-for-14 with a walk from Walker. Well, can't say Drury had a good one. He exited the game after being hit by the pitch from Chirinos. While the x-rays turned out negative, you gotta feel for the guy.
Box score, highlights, standings and WPA
Here's tonight's box score, video highlights, updated standings and WPA.

Source: FanGraphs
We got a 12pm day game tomorrow. Yes, 12pm. Luis Cessa will be on the mound against the former Yankee Nathan Eovaldi. For now, enjoy this win and the Zach Britton trade frenzy.