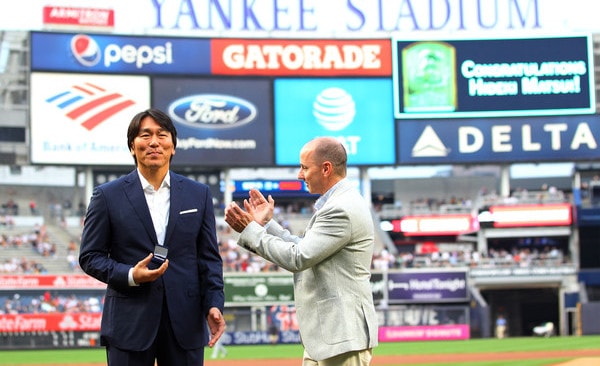 Last night was a bit of a hiccup. The Yankees lost for only the sixth time in their last 21 games, and after their two previous losses, they responded with four straight wins. Losses happen. Preventing one loss from becoming a losing streak is the most important thing the Yankees can do, and they've done that well the last three weeks now.
Anyway, Lance Lynn is on the mound tonight and he dominated this same White Sox team three weeks ago, in his first start as a Yankee. Remember that? He struck out nine in 7.1 scoreless innings and retired a career-high 19 straight batters at one point. Would be pretty cool if he could do something close to that again, especially after back-to-back duds. Here are tonight's lineups:
New York Yankees
1. LF Brett Gardner
2. RF Giancarlo Stanton
3. CF Aaron Hicks
4. 3B Miguel Andujar
5. DH Luke Voit
6. SS Gleyber Torres
7. 1B Greg Bird
8. C Austin Romine
9. 2B Ronald Torreyes
RHP Lance Lynn
Chicago White Sox
1. 3B Yolmer Sanchez
2. LF Nicky Delmonico
3. RF Avisail Garcia
4. DH Daniel Palka
5. 1B Matt Davidson
6. C Omar Narvaez
7. SS Tim Anderson
8. 2B Yoan Moncada
9. CF Adam Engel
RHP James Shields
Hot hot hot in New York today. Slightly less hot tonight, but still hot. Nice day though. First pitch is scheduled for 7:05pm ET and YES will have the broadcast. Enjoy the game.
Injury Updates: Didi Gregorius (heel) hit in the cage and fielded grounders hit right at him today. He could start running at full speed as soon as tomorrow … Aroldis Chapman (knee) received the second of two injections as part of his treatment regiment today. He could start throwing at some point in the next few days … Giancarlo Stanton (hamstring) is improving and could see more time in the field going forward, but they're not going to push it. Stanton has started the last 81 games now and there's no plan to give him a day off anytime soon … Aaron Judge (wrist) says he's improving but he's not yet ready to swing a bat. (Get an outfielder pls.)