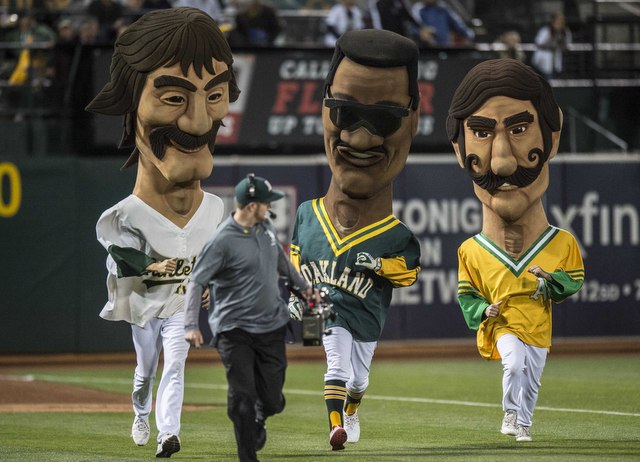 What has been a foregone conclusion for weeks is now official: The Yankees will face the Athletics in the 2018 AL Wild Card Game next Wednesday, October 3rd. The game will likely be played at Yankee Stadium, though that is not yet official.
Tuesday night the Astros beat the Blue Jays and the Mariners walked off with a win over the Athletics, clinching the AL West title for Houston. Mariners utility guy Chris Herrmann clubbed a pinch-hit walk-off homer to give the Astros the AL West crown.
The Red Sox have already clinched the AL East — and the best record in baseball, at that — and the Indians have already clinched the AL Central. The entire American League postseason field is now set. Here's the playoff picture:
Wild Card Game: Yankees vs. Athletics
ALDS: Wild Card Game winner at Red Sox
ALDS: Indians at Astros
The only thing still up for grabs is homefield advantage in the Wild Card Game. The Yanks have a three-game lead in the loss column for the top wildcard spot that is effectively a four-game lead because they hold the tiebreaker. The magic number for homefield advantage in the Wild Card Game is two with five games to play.
The Yankees and Athletics split their season series 3-3 this year. The Yankees won two of three in New York in May and the A's won two of three in Oakland three weeks ago. The A's visited the Yankees when the Yankees were in the middle of their best stretch of the season, and vice versa. Go figure.
These two franchises do have some postseason history, though none of it is recent. They last met back in the 2001 ALDS. That was the Derek Jeter flip play series. The Yankees and A's also met in the 1981 ALCS and the 2000 ALDS. The Yankees have won all three head-to-head series.