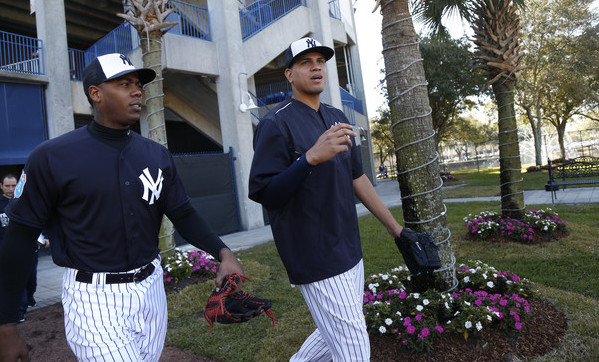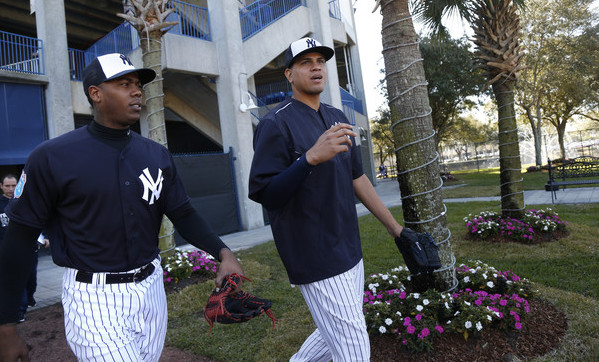 The offseason is a month old now and for the most part we've spent these last few weeks focusing on the rotation. The Yankees came into the winter needing three starters — two, really, since a CC Sabathia reunion was inevitable — and they've since added James Paxton. They remain in the mix for guys like Patrick Corbin, J.A. Happ, and Corey Kluber. Another starter is coming at some point.
The Yankees also need to find a Didi Gregorius replacement this offseason, and, although it can be easy to overlook, they need some bullpen help as well. They want two relievers, which makes sense because David Robertson and Zach Britton are both free agents, and also because the Yankees value a deep and powerful bullpen. It has been a priority the last few years and understandably so.
At the moment the Yankees only have four locks for what figures to be an eight-man bullpen. I don't like it, but eight-man bullpens are now the norm around baseball, especially in the Bronx. We can drop the team's in-house 40-man roster bullpen options into four buckets:
Locks: Dellin Betances, Aroldis Chapman, Chad Green, Jonathan Holder
Out-of-Options Guys: Parker Bridwell, Luis Cessa, A.J. Cole, Domingo German, Tommy Kahnle
Shuttle Candidates: Chance Adams, Joe Harvey, Jonathan Loaisiga, Stephen Tarpley
Long Shots: Albert Abreu, Domingo Acevedo
Abreu and Acevedo are prospects still in need of development, especially Abreu, so I can't see them being serious bullpen candidates early next season. Adams and Loaisiga are also prospects with development remaining — Loaisiga needs innings more than anything — but I don't think the Yankees would hesitate to carry either guy in the bullpen if they believe they're among their best relief options.
The out of minor league options guys could all be gone before Spring Training. It's extremely unlikely, but it is possible. German is the best of the bunch to me. I don't think that's enough to guarantee him a spot on the 40-man roster through the rest of the offseason, let along an Opening Day bullpen slot. Up-and-down guys like Harvey and Tarpley are, well, up-and-down guys. Tarpley could carve out a role and stick around, sure. It is hardly a lock though.
Also, looking at the incumbent relievers, there are reasons to want that extra depth. Chapman pitched through a knee problem all season. Betances is awesome but that "you don't know what you're going to get from one appearance to the next" element still exists. Green wasn't as good in 2018 as he was in 2017. Holder? Who knows. He was really good this year but I'm not sure he has the stuff to be a truly dominant high-leverage guy.
Point is, there are some definite openings in the bullpen right now and it is not a minor consideration. Not given the way baseball is played these days and definitely not with the way the Yankees run their pitching staff. Sabathia doesn't pitch deep into games often and Paxton tends to miss time each season, for example, which puts that much more strain in the bullpen. The hook is always quick with fill-in starters like Cessa and German.
Back in the day teams needed a closer and a setup man, and then they just kinda filled out the bullpen with extra arms. That isn't the case anymore. The Yankees have four quality holdover relievers, so the makings of a strong bullpen are there, but these days you need that reliable fifth and sixth reliever too. And, ideally, Holder would be the fifth or even the sixth guy in the bullpen, not the fourth. Two setup caliber relievers would be welcome.
There is still a lot of offseason to go and the Yankees need another starter as well as a Gregorius replacement, first and foremost. They also need bullpen help and I don't mean a last guy in the 'pen type. The Yankees lost two high-end relievers in Robertson and Britton — they could still bring them back, but you know what I mean — and, if they're not replaced capably, the team's entire dynamic changes. A strong bullpen isn't a luxury nowadays. It's a necessity.