The Winter Meetings are right around the corner and we've got ten questions in this week's mailbag. It was eleven before Jonathan Schoop signed with the Twins last night. Send questions to RABmailbag (at) gmail (dot) com and I'll answer as many as I can each week.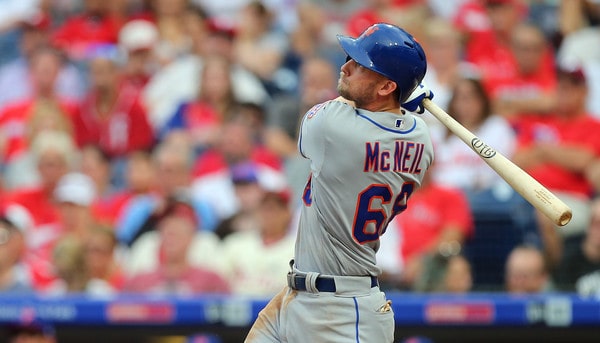 Bob asks: Now that the Mets have acquired Robinson Cano, do you think they'd move Jeff McNeil? I'd definitely have interest in him….what do you think it would take to get him? How about if the deal is expanded to include Thor?
Unless Gleyber Torres or Miguel Andujar is on the table, I don't see how the Yankees could get Noah Syndergaard at this point. Nevermind the Yankees-Mets aspect of this. The Yankees don't have that elite prospect to offer anymore. I don't see how they could swing a Syndergaard trade. Not with so many other teams (Padres and Astros, reportedly) in the mix and presumably ready to pounce.
As for McNeil, the Mets have indicated the plan is for him to become their multi-position guy. I was hoping he'd be included in the Robinson Cano/Edwin Diaz trade so the Yankees could try to pry him away from Seattle, because a crosstown trade with the Mets won't happen. McNeil was an older rookie this season (he debuted at 26 years and 107 days of age) and he hit .329/.381/.471 (137 wRC+) with 9.7% strikeouts and 5.6% walks in 248 plate appearances.
There's not much power (or speed) here — McNeil hit three homers with the Mets last year and 28 homers in 426 career minor league games — but McNeil is a left-handed hitter who makes a ton of contact and plays a smooth second base. He'd be the ideal fill-in for Didi Gregorius, really. Put him at second until Gregorius returns, then put McNeil or Torres at third base when Gregorius is back, and move Andujar to first or left.
I don't think McNeil is a true talent .329 (or 137 wRC+) hitter. He ran a .359 BABIP with a .368 wOBA this year despite an expected .322 wOBA based on his contact quality. A guy who puts the ball in play this much is liable to run high BABIPs though, and besides, even with some regression, McNeil would still be a fine addition. Clint Frazier for McNeil? Mike King for McNeil? I dunno what it'd take, but McNeil would definitely fit the Yankees.
Dmitry asks: If the Yanks can't find anyone for 5th starter, how about this: give the 5th spot to Loaisiga (if he gets through ST healthy), then when he hits his innings limit around August, Monty should be coming back from his rehab and could assume the role. Maybe cheaply sign Lynn for backup, and spend the money on Manny to clobber offensively. Or is that too much wishful thinking?
That seems overly optimistic, and I really like Jonathan Loaisiga. This is one of those plans that sounds great in December and leaves you wondering what the hell you were thinking in May. Only once since 2013 has Loaisiga thrown more than five full innings in an outing, and that was a 5.1-inning start earlier this year. Pitching deep into games and staying healthy isn't really his thing. I guess the Yankees could use an opener for him, but it still seems like a lot to ask from a kid with a long injury history and not much experience. And counting on a post-Tommy John surgery Jordan Montgomery to pick up the slack in the second half is equally risky. I like Johnny Lasagna but he would be something like Plan D or Plan E for the open rotation spot for me. The Yankees need to go get a starter.
Paul asks: What about a swap of buy low prospects in Clint Frazier for Luiz Gohara?
The framework makes sense. I don't know if the Braves want Frazier coming off a concussion or if the Yankees want Gohara coming off a sore shoulder, but it does seem like a reasonable damaged goods/change of scenery swap. The Yankees need pitching and have outfielders to spare, and the Braves need a corner outfielder and have pitching to spare. It fits, at least moreso than most fan trade proposals (our trade proposals suck).
Gohara, 22, had a 4.94 ERA (4.45 FIP) with 23.8% strikeouts and 6.5% walks in 54.2 Triple-A innings this year, and, in 49 big league innings spread across 2017-18, he had a 5.33 ERA (3.47 FIP) with 23.9% strikeouts and 7.8% walks. MLB.com currently ranks him as the 78th best prospect in baseball. There are two red flags with Gohara. Well, three counting the sore shoulder. One, his command is pretty sketchy, and two, his conditioning. Gohara is a big boy.
Gohara is listed at 6-foot-3 and 265 lbs. and he's had conditioning issues throughout his career. That said, he's a lefty with a mid-to-upper-90s fastball, a wipeout slider, and a good changeup. That makes it easy to overlook some conditioning issues. (The CC Sabathia comparisons have lingered for years.) The shoulder would have to check out okay — and Frazier's brain would have to check out okay for the Braves — but yeah, I'd be down with a Frazier-for-Gohara swap. You'll have to stay on top of the kid about his conditioning. It is what it is. You can't teach what he can do with a baseball though.
Dan asks: Now that Corbin has gone to the Nats, how likely do you think a Harper/Machado signing is for the Yanks? Without them picking up Corbin and one of Harper or Machado, this would one up being one hell of a disappointing offseason.
Only slightly more likely, if it is more likely at all. Signing Bryce Harper or Manny Machado always felt like a luxury item to me, so to speak. Meaning, if the Yankees sign them, it'll be because Brian Cashman convinces ownership to splurge and exceed the luxury tax threshold. The Yankees are going to have to pay someone to fill that open rotation spot and, financially, the difference between Patrick Corbin and someone like J.A. Happ may not even be $10M a year. I don't think that's enough to create a meaningful difference in the odds of signing Harper or Machado. Those dudes are special cases and, to me, signing them feels like a decision that gets made irrespective of everything else going on with the roster.
Douglas asks: Since it seems like it's open season on M's players, any potential fit for Kyle Seager at first base?
Moving Seager to first base would be a waste of the one thing he still does well, and that's play defense at third. If anything, keep Seager at third and move Andujar to first. The baseball corner of the internet spent so many years calling Seager underrated that he became overrated, and now he's just bad. On offense, everything about him is trending in the wrong direction. Look at this:
| | AVG/OBP/SLG | wRC+ | HR | XBH | ISO | K% | BB% |
| --- | --- | --- | --- | --- | --- | --- | --- |
| 2016 | .278/.359/.499 | 134 | 30 | 69 | .221 | 16.0% | 10.2% |
| 2017 | .249/.323/.450 | 107 | 27 | 61 | .201 | 16.9% | 8.9% |
| 2018 | .221/.273/.400 | 84 | 22 | 59 | .178 | 21.9% | 6.0% |
Seager just turned 31, so he's not so old that a rebound would be impossible, and I'm sure moving into Yankee Stadium as a left-handed hitter would boost his power numbers. Otherwise everything here is telling you to stay away. Seager is owed $56M from 2019-21 and his $15M club option for 2022 becomes a player option if he's traded, so that's $71M over the next four years. Yikes. Would the Mariners eat something like $40M to facilitate a trade? Does anyone even want Seager at $7M to $8M annually through 2022? This gets a pass from me.
Dan asks: Out of curiosity, did Chase Headley retire? I can't find any news on him since SD released him.
As far as I know, he did not officially retire. The Padres released Headley on May 19th and there hasn't been a single update to his MLBTR archive since. Apparently no teams showed interest in signing him, even at the pro-rated portion of the league minimum. Interestingly enough, Headley was released with ten years and one day of service time. Ten full years of service time locks in the maximum pension. Did San Diego keep Headley on their roster just long enough for him to qualify for the max pension? Would be kinda neat if they did. It's not often teams throw players a bone like that.
Pete asks: You've mentioned the fact that the sixth year of Corbin's contract is after the current CBA expires and that makes the yanks unwilling to go there more frustrating. Why does the cba expiring before that last year make this loss hurt more?
The luxury tax threshold will rise with the next Collective Bargaining Agreement because it always rises with a new CBA, so that sixth year down the road will chew up a smaller percentage of the luxury tax payroll. Also, the MLBPA is supposedly gearing up for a labor fight in the next round of CBA talks. The luxury tax penalties could be loosened a bit and therefore make going over the threshold less painful in six years. Moreso than the luxury tax implications, the thing that irks me is Corbin is one of the best pitchers in the game, and he would've improved the Yankees' chances of winning a title in the short-term considerably. There's a time to worry about right now and a time to worry about six years down the line. The Yankees should be focused on right now. The window to win is not getting any more open and that sixth year in 2024 is something you live with to improve your chances in 2019-21.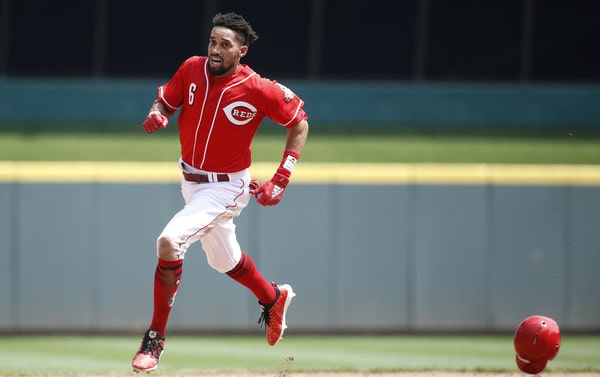 Aaron asks: didn't see billy hamilton in your non-tender roundup. i know there's a logjam in the OF, but he's an all-world defensive CF and, well, that speed. is there hope of teaching him plate discipline at this point? would he accept a AAA assignment to try it out?
Hamilton's plate discipline isn't all that bad, really. Over the last three seasons he's posted a 7.6% walk rate and a 30.3% chase rate, which are almost exactly league average rates. The guy just can't hit. He had a .236/.299/.327 (69 wRC+) line this year and a .247/.305/.335 (70 wRC+) line over the last three years. Two-hundred-and-seventy-eight players batted at least 300 times in 2018. The bottom of the hard contact rate leaderboard:
274. Odubel Herrera: 24.9%
275. Cesar Hernandez: 24.0%
276. Wilmer Difo: 21.0%
277. Dee Gordon: 20.4%
278. Billy Hamilton: 19.1%
Hamilton is a +1 WAR player on defense and baserunning alone, but there is a minimum acceptable standard for offense, and he doesn't meet it. That's why the Reds non-tendered him rather than pay him a projected $5.9M in 2019. I'd definitely give Hamilton a minor league contract — he has a minor league option remaining, so I suppose you could give him a 40-man spot and option him down that way — and stash him in Triple-A as a depth center fielder and September pinch-runner. Otherwise he doesn't fit the Yankees.
Alessandro asks: With Goldschmidt now on the Cards, do you think the Yankees discuss Robbie Ray with D-Backs?
I don't think the Paul Goldschmidt trade has anything to do with this. The Diamondbacks have decided to rebuild and I'm sure that means they were open to dealing Ray no matter what happened with Goldschmidt. With Ray, with question is which guy are you getting? He's a classic live-armed enigma. His last three years:
2016: 4.90 ERA (3.76 FIP) with 28.1 K%, 9.2 BB%, 45.7 GB%
2017: 2.89 ERA (3.72 FIP) with 32.8 K%, 10.7 BB%, 40.3 GB%
2018: 3.93 ERA (4.31 FIP) with 31.4 K%, 13.3 BB%, 39.2 GB%
The strikeout rate has been consistently excellent. The walk and grounder numbers are trending in the wrong direction though, and his runs allowed numbers are all over the place. Lefties with velocity (Ray's heater averaged 94.1 mph in 2018) who miss this many bats are always worth asking about, and since he has two years of control remaining, I imagine the D'Backs will want something on par with the James Paxton trade package. Ray's worth a discussion. The question is how comfortable are you with someone who's performance has been this volatile?
Brent asks: How about jose iglesias? Pretty good fielding shortstop below average hitter but could be good lockdown for a couple months and a great defensive replacement for andujar although more expensive than alberto or wade.
I like Iglesias the most among the all glove/no hit shortstops on the market (Adeiny Hechavarria, Freddy Galvis, etc.). I'd include Hanser Alberto and Tyler Wade in there too, and I like Wade. Iglesias can't hit much — he hit .269/.310/.389 (90 wRC+) this year and .259/.301/.364 (79 wRC+) the last three years — but he can play the hell out of shortstop. I think defense should be the priority when replacing Didi Gregorius. It would be nice to get someone who can hit a little. If that's not possible, Iglesias is my preferred target among the glove only guys because I think he has the best glove.