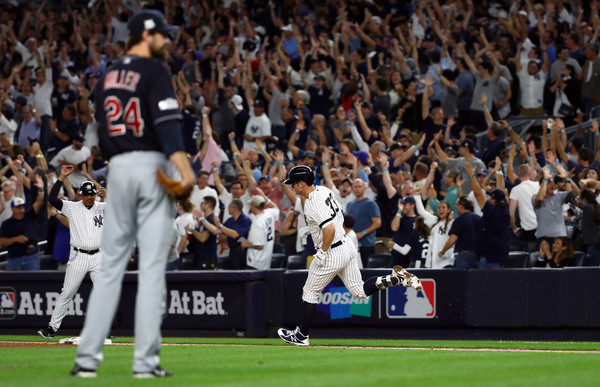 Friday: The Cardinals announced the signing today, so it's a done deal. Two years with a vesting option. Ken Rosenthal says Miller will earn $11M in 2019 and $11.5M in 2020. The $12M option for 2021 vests with 110 appearances from 2019-20 and comes with a $2.5M buyout. Similar to the Yankees and J.A. Happ, Miller wanted a three-year deal and was willing to compromise on a vesting option.
Thursday: According to multiple reports, free agent left-hander Andrew Miller has agreed to a multi-year deal with the Cardinals. The contract details are unknown at this point but Miller was said to be seeking three years. Either way, he's heading to St. Louis and there is now one fewer free agent reliever on the board.
It was reported in recent weeks that the Yankees had interest in reunion with Miller. They reviewed his medicals in November — that was much more than a formality given this season's hamstring, knee, and shoulder trouble — and Brian Cashman met with Miller's agent at some point, likely during the Winter Meetings last week.
I don't know anyone who doesn't love Andrew Miller but giving three years to a soon-to-be 34-year-old reliever with an injury history makes me a tad squeamish. Miller clearly was not himself this season, throwing 34 innings with a 4.24 ERA (3.51 FIP) and 29.2% strikeouts. Giving him three years at this point really would've been pushing it, I think.
Miller, Jeurys Familia, and Joe Kelly have all signed within the last week or so. The free agent market still offers plenty of quality relievers though, including David Robertson, Zach Britton, Adam Ottavino, and Craig Kimbrel. The Yankees are reportedly seeking two relievers. My guess is they'll sign a big name and add an under-the-radar type.