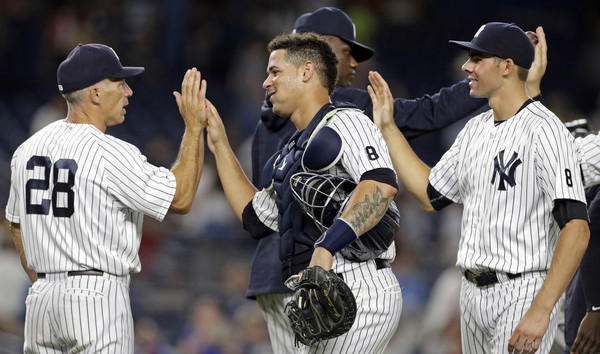 Following a poor April, the goal of this season seemed clear: trade away those pieces with value–or anything not tied down–and put the farm system in a position to flourish and be productive going forward. Of course, that would mean a rough go of things in the second half. This is what happened. The Yankees made the moves many (most?) of us wanted them to make.
After selling off Aroldis Chapman, Andrew Miller, and Carlos Beltran, the Yankees were supposed to fade back, take some lumps for the rest of the year, hopefully break in some new guys, and head into the offseason with the reset button pushed. With veterans exiting–Alex Rodriguez and the aforementioned traded players–or taking a reduced roles–Mark Teixeira, Brian McCann, Chase Headley–the months of August and September were meant to get the kids–Gary Sanchez, Aaron Judge, Tyler Austin, Luis Cessa, and Chad Green chief among them–a stress-free and extended taste of the Majors before (presumably) stepping up and taking bigger roles in 2017.  But a funny thing happened on the way to the offseason: the Yankees began to win. Is it possible that the Yankees could have their cake and eat it, too?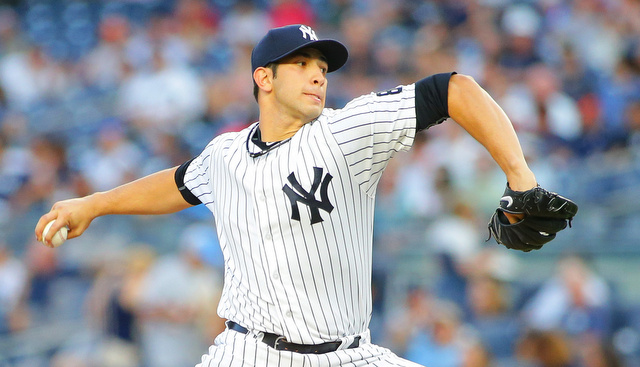 As I write this, the Yankees are somehow 2.5 games back of the second wildcard spot and 5.5 games back in the division. Given what they did at the deadline, both of those numbers seemed pretty incomprehensible at the beginning of the month. Here we are, though, as the calendar gets ready to turn to September, and the Yankees have a shot–however outside–at making the playoffs. Per BP, their odds are just 6.6%. Per FanGraphs, their odds are somewhere between 7.2% and 10.2%. Are those great odds? Of course not. But given how this team looked on August 1st, they're better than anyone could've imagined.
Moving from the team to the individual for the moment…Gary Sanchez. What else needs to be said? He's made his at-bats appointment viewing. I paused on a trip to the bathroom yesterday to watch one of his at bats. The only person unimpressed by Sanchez appears to be my 8-week old son, who seems to be mid-bottle every time Sanchez comes up and does something impressive. Maybe I should feed him constantly throughout Yankee games and see what happens.
Both Sanchez and the Yankees are playing with house money. No one realistically expected either of these things to happen, both Sanchez's historic debut or the Yankees actually making things interesting in the playoff picture. It won't always go this well for Sanchez, and we know that. And chances are, given the team's starting rotation, the Yankees are going to come back down to earth and will probably miss the playoffs. But so what? This is fun. The Yankees are fun. Baseball has been made fun again.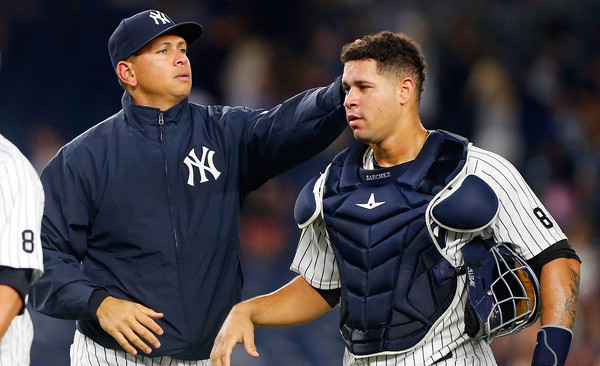 For now, let's just enjoy the ride. Both the team and Sanchez are playing with house money and are making us feel good about tuning into the Yankees again after three and a half seasons that, at times, felt like a slog (with varying degrees of success).  I'll end with this thought: How much do you think it would annoy the rest of baseball if the Yankees, in a year in which they were supposed to turn tail and hideout till next year, made the playoffs? I think it would be pretty damn hilarious. You may've heard that baseball is hard to predict and the second half of this Yankee season has certainly subscribed to that theory. Can something wild happen in the last month? Probably not, but it's going to be a fun ride to experience.