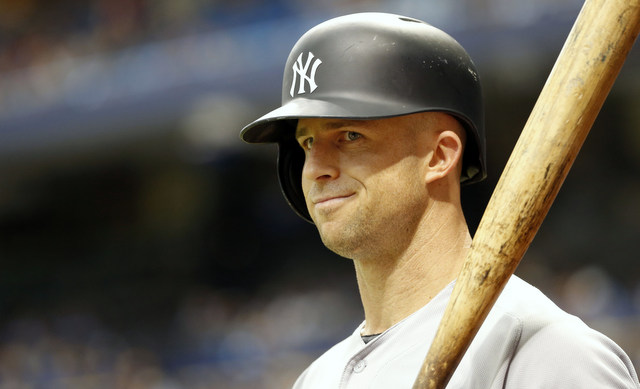 Once again, the Yankees are playing the Royals, this time in New York rather than Kansas City. The Yankees took two of three from the 2015 World Series champions at Kauffman Stadium last week. Since that series, both teams have lost two of three on the road. The Yankees did so in Tampa Bay, the Royals in Minnesota.
Anyway, this is a pretty important homestand for the Yankees. Important probably isn't the right word. It's a good opportunity. That's better. Seven games against the Royals and Athletics, two of the worst teams in baseball, is a great chance to pad the ol' win-loss record a bit. One game at a time though. Here is the Royals' lineup and here is the Yankees' lineup:
It rained in New York much of the day, but the rain has stopped, and there's none in the forecast the rest of the night. Tonight's game will begin a little after 7pm ET. You can watch on YES. Enjoy the game.
Injury Update: Greg Bird (ankle) took dry swings today. It was his first time swinging a bat since being placed on the disabled list. Bird is scheduled to hit off a tee and soft toss tomorrow.
HOPE Week: Today was the first day of HOPE Week, one of the best weeks of the year. Several Yankees went to the Bronx Zoo to help benefit the Icla da Silva Foundation, which recruits bone marrow donors. Here are some photos.