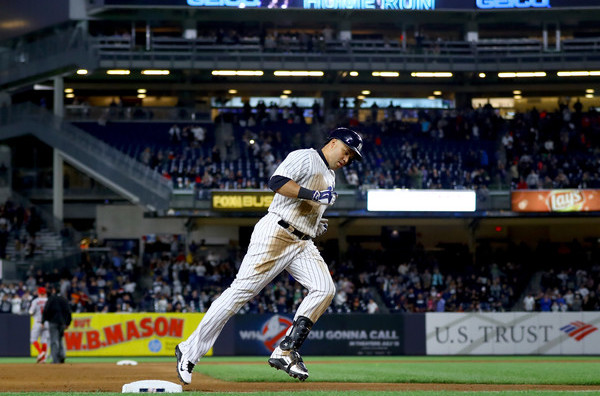 The Yankees have played three four-game series this season and they've managed to win all three. That's hard to do. They took three of four from the Royals last month and swept the Athletics in Oakland a few weeks back. They've won the first three games of this series with the Angels, so tonight's a chance to earn a second four-game sweep. That is pretty cool.
Things have been going much better for the Yankees of late. First and foremost, the offense is actually scoring some runs. They've scored at least five runs in three straight games and in six of their last seven games. From what we've seen this year, the offense is very streaky. They seem to alternate between red hot and ice cold. Being red hot is much more fun. Let's hope it continues tonight. Here is the Angels' lineup and here is the Yankees' lineup:
It has been an unbelievably nice day in New York today. Sunny but not hot, bright blue skies … pretty much perfect weather. About the only complaint is that it's a bit windy. I'll live. Tonight's series finale will begin a little after 7pm ET and you can watch on YES. Enjoy the game.
Draft Note: The 2016 draft beings tonight at 7pm ET. Kinda annoying that the game and the draft are on at the same time, but whatever. It is what it is. I'll have a dedicated draft thread up soon. Please help keep things tidy by keeping your game comments in the game thread and your draft comments in the draft thread. Thanks in advance.