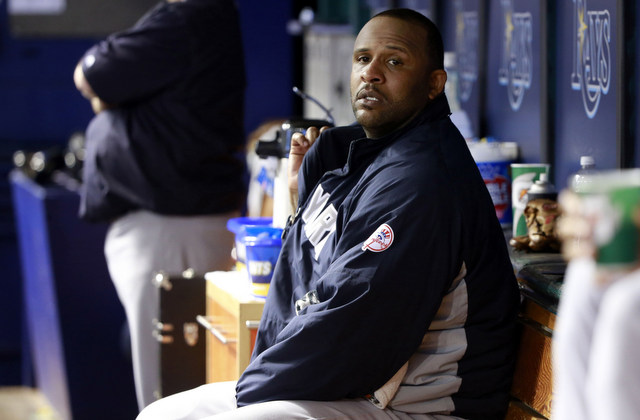 Barring a World Series matchup, the 2015 Subway Series ends tonight, and the Yankees have already clinched at least a tie of the season series. They won two of three in Yankee Stadium back in April and have split the first two games of this series in Citi Field. Of course, the focus is on getting to the postseason right now, not specifically beating the Mets. They just happen to be the Yankees' opponent this weekend.
CC Sabathia will be on the mound tonight and his first two starts off the DL have been encouraging. He allowed one unearned run in 4.2 innings in his first start back and tossed 6.2 shutout innings last time out. Sabathia has stepped up these last two starts when the Yankees really needed him. With a win tonight, the Yankees will go to Toronto just two games back in the loss column. That's a big pretty big deal. Just win, baby. Here is the Mets' lineup and here is the Yanks' lineup:
1B Greg Bird
LHP CC Sabathia
Very nice night for a ballgame in New York. Clear skies and on the cool side. It definitely has a postseason feel to it. Tonight's game will begin at 8pm ET and you can watch on ESPN. Enjoy.
Injury Update: In case you missed it earlier, Masahiro Tanaka will miss his next start with a Grade I right hamstring strain. The hope is he will miss only one start.
Rotation Update: Adam Warren, Luis Severino, and Ivan Nova will start the next three games up in Toronto in that order.