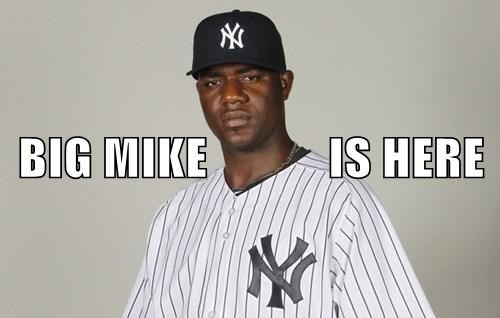 Last night's loss stunk, and winning the AL East seems like a pipe dream now, but the Yankees are still very much in the postseason race. That's pretty cool. They're four games up on the Astros for the first wildcard spot and five games up on the Twins for a wildcard spot in general. The AL East title is not impossible, just unlikely, so the wildcard is the focus now.
Anyway, this afternoon is a pretty big start for Michael Pineda. He hasn't pitched well since coming back from his forearm injury — 14 runs in 21.2 innings across four starts! — and owns a 5.01 ERA in 16 starts and 93.1 innings since his 16-strikeout game. That is not good at all. AL East title, wildcard spot, whatever. The Yankees need Pineda to be better to help get them to October. Here is the Mets' lineup and here is the Yankees' lineup:
1B Greg Bird
RHP Michael Pineda
It's a little cloudy in New York this afternoon but there is no rain in the forecast, which is most important. Today's game will begin just after 1pm ET and you can watch on FOX. Enjoy the game.
Injury Update: Nathan Eovaldi (elbow) said he hopes to start his throwing program Monday. He pretty much conceded that if he does return this season, it will be as a reliever. There simply isn't enough time to get him stretched out to start.