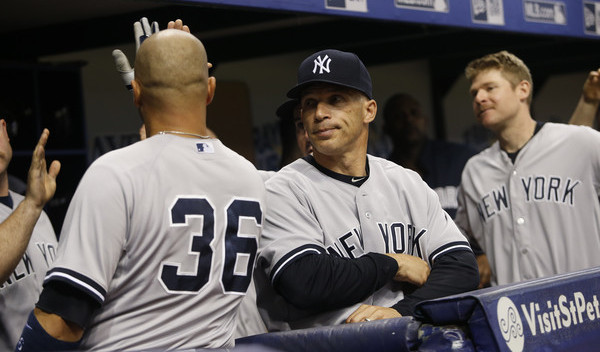 At 21-12, the Yankees have the very best record in the AL coming into tonight's game. They've gone 16-10 against AL East opponents thanks in large part to the Rays — the Yankees have won six of seven games against Tampa this year, outscoring them 40-18 in the seven games. This brings back memories of the old Devil Rays days, doesn't it?
Despite that success against the Rays, the Yankees are going to have their hands full tonight with Chris Archer, hands down the best non-Michael Pineda starter in the division at the moment. Archer's been so good this season that, even after giving up nine runs in 9.1 innings in his last two starts, he still has a 2.59 ERA on the season. They'll really have to earn a win tonight. Here is Tampa Bay's lineup and here is New York's lineup:
It's hot, extremely humid, and it's supposed to pour tonight in St. Petersburg. Very heavy rain in the forecast, so the Tropicana Field roof will be put to work. Tonight's game will begin at 7:10pm ET and you can watch live on YES. Enjoy the game.