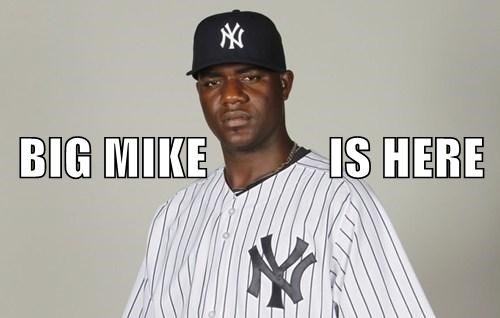 Michael Pineda is very familiar with the Tampa area. Big Mike spent the better part of the 2012-13 seasons at the team's Spring Training complex while rehabbing from his shoulder surgery, so pitching in Tropicana Field — which is really across the bridge in St. Petersburg, not Tampa — should feel like a homecoming. Will his teammates actually score runs for him? The magic 8 ball says … "Don't count on it." So there you have it. Here is the Rays lineup and here is the Yankees lineup:
It's a typical Florida day down in St. Pete, meaning hot, humid, and rainy. Good thing the Trop has a roof, I guess. Tonight's game is scheduled to begin a little after 7pm ET and you can watch on My9. Enjoy.
Injury Updates: Mark Teixeira is out with soreness in his surgically repaired wrist and there is no timetable for his return at this point … obviously Frankie Cervelli (migraines) is feeling better and has been cleared to play … in case you missed it earlier, Masahiro Tanaka is tentatively scheduled to return to the rotation on Sunday.