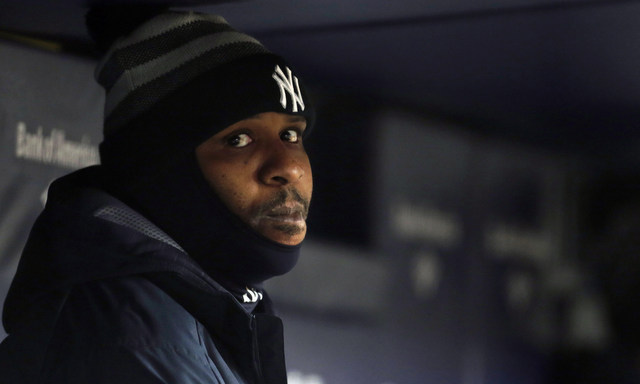 The Yankees said all throughout Spring Training the fifth starter's spot was up for grabs, but when it was all said and done, the job went to the guy I think most of expected it would go to: CC Sabathia. The veteran southpaw beat out Ivan Nova despite inferior numbers because he finished the Grapefruit League season well, and also because he's CC Sabathia and making $25M a year. Money talks, yo.
This afternoon the Yankees will have their normal middle of the lineup back in there, which is good because the offense looked pretty helpless yesterday. That's usually what happens when you sit three of your best hitters. Even with that shutout loss yesterday, the Yankees currently lead in the AL in runs scored and are fifth in MLB overall. The offense is quite good when everyone's on the field. Here is the Tigers' lineup and here is the Yankees' lineup:
This is going to be another cold one. Temperatures in Detroit are in the 30s and the wind is going to make it feel like it's in the 20s. There is snow in the forecast later today, though it doesn't look like anything that will impact the game. At least as long as it doesn't go to extra innings. This afternoon's game is scheduled to begin at 1pm ET and you can watch on YES locally and MLB Network nationally. Enjoy the game.