The following is a guest post from longtime reader Don Sullivan. He recently wrote a guest post about the future of the Yankees' top three relievers.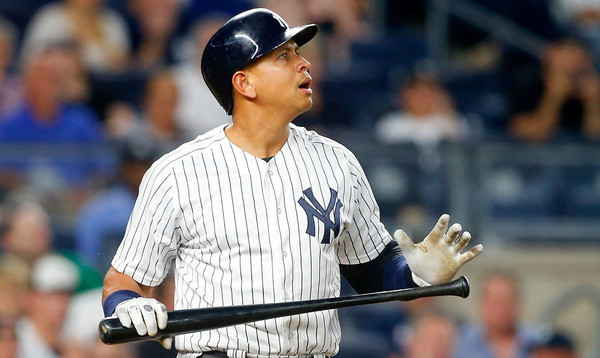 At this point in time it is obvious to all that Free Agency in Major League Baseball isn't what it used to be. Thanks to revenue sharing, gone are the days where small market teams no longer have the ability to lock up elite talent. With the constant injury risk professional athletes are exposed to, signing a contract for $20M+ and setting up you and your family for life is almost impossible to resist. (Bryce Harper notwithstanding, but his Under Armour deal certainly eases any financial burdens.) The Yankees no doubt have realized this, yet because of the constant pressure to win, they have been trotting out a patchwork roster.
However, gone are also they days, I believe, where you can lock up someone like Chris Sale (5 years $32M) without a player option (he actually has team options!). Opt-out clauses are becoming extremely popular. Once reserved for regrettable Yankee contract extensions (A-Rod and CC Sabathia), they have started to become almost mandatory for elite talent. Most recently and notably you saw it in the Stephen Strasburg and Yoenis Cespedes contracts, but also David Price, Giancarlo Stanton, Clayton Kershaw, Masahiro Tanaka and Johnny Cueto. Even Ian Kennedy and Wei-Yin Chen secured opt outs.
Why is this relevant? Because it can bring elite players back to Free Agency for bigger contracts, thus putting the big market teams at an advantage again. Using the Sale contract as an example, imagine if his agent had negotiated an opt out after 2015? The player option trend has really just started to take hold and it will be a few years before teams like the Yankees can become the beneficiary of them, which brings me to my next point.
Although a different sport, the Yankees only need to look across town at the Knicks, for a horror tale in big spending and constantly mortgaging the future. For the sanity of all of us Yankee fans, they cannot and I believe will not turn into the Knicks. I do personally believe that this year, and next year, 2017, will be lost years for the ball club. This should be something most of the fan base, and ownership, comes to grips with.
Even with the Yankees losing the contracts of both Tex and Beltran after the season to clear up some payroll, there is no one hitting free agency worth big money. A 36-year-old Jose Bautista? No thank you. The oft injured 30-year-old Carlos Gomez? Nope. Ian Desmond, Mark Trumbo, Neil Walker, Colby Rasmus, Andrew Cashner? Yeah, this coming free agency crop isn't going to turn the Yankees into World Series contenders.
Looking to 2018 is the reason (as noted in my last post about trading the relievers) you trade Dellin Betances if someone takes Jacoby Ellsbury. Is Ellsbury one of the Yankees 3 best position players on today's team? Absolutely, however, today's team is going nowhere. In 2018 and beyond, you hope that the ever improving farm system/international spending spree starts to bear some serious fruit and that the free agency market starts to return players of prominence due to the aforementioned player options. Players with Ellsbury's tools (i.e. speed and no power) do not historically age well. Odds are the contract at $20M+ per year will be an absolute albatross on a, fingers crossed, young talented team that is a few free agent additions away from competing.
Right now, it actually will benefit the Yankees the most to act like a small market team. Pawn off their current major league aging assets, stay away from large free agency contracts (only because there is no one worth a large contract), and start to play some of the kids to see who is a part of the future and who is not. I am looking at you Gary Sanchez, Aaron Judge, Aaron Hicks, Rob Refsnyder, Ben Gamel, etc. Yes, the Yankees financial might sets them apart from the rest of the league, but right now baseball has learned how to circumvent that. As noted, I believe that will change and it will greatly behoove the Yankees to have a young talented team that takes it bruises in 2017 and begins to reload the payroll in 2018 and beyond; then it will to sign stopgaps to long term deals and try and compete in 2017.
We have been spoiled as a fan base for the better part of the last two decades. I personally can see the light and will gladly take these next two years as "developmental" than go through the last 15 years of atrocities the Knicks have gone through in chasing the quick fix. I will be a Yankee fan no matter what for the next 40+ years, I will deal with a few bad years if it means a return to prominence and World Series appearances.