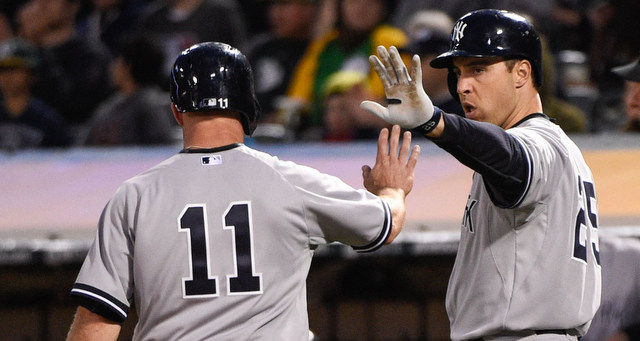 Got a bunch of not particular good injury updates to pass along, which come from Brian Cashman via the plethora of beat reporters. Away we go:
It "sounds like" Nathan Eovaldi (elbow) will not be able to return during the regular season, said Cashman. That's not good. Eovaldi could be in play for the postseason, however. He will be shut down two weeks, then begin a two-week throwing program. The regular season ends three weeks and five days from today.
As for replacing Eovaldi in the rotation, Cashman said Adam Warren will be stretched back and will soon make another start. Bryan Mitchell was mentioned as another option. A trade isn't happening. "I think what you're seeing is what we've got," said the GM.
Brett Gardner has been trying to play through a jammed shoulder recently. He hurt himself crashing into a wall making a catch. Gardner, who is not in tonight's lineup for the second straight day, received a platelet-rich plasma injection the Yankees hope will calm things down. He is available tonight if necessary.
Mark Teixeira (leg) received two injections to help relieve some nerve inflammation around the bone bruise in his shin. He's still on crutches. Cashman admitted he "(does) wonder" whether Teixeira will be able to return this season. Well, at least the team has a viable fill-in at first base.