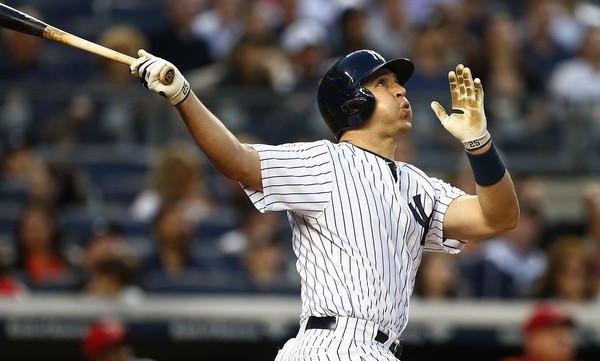 Sounds as though Mark Teixeira may be closer to a return than initially expected. Teixeira, who is currently out with cartilage damage in his right knee, has already resumed hitting and running. "I feel so much better," he said to reporters this afternoon.
Teixeira hopes to take batting practice later this week when the Yankees are in Minnesota. If that goes well, he could play in his first minor league rehab game as soon as next Tuesday, then rejoin the big league lineup as soon as late next week. Optimistic? Sure, but there's nothing wrong with that.
The 36-year-old Teixeira has received a lubrication injection to deal with the pain and he'll have to continue receiving them throughout the season. The hope is he can return next week and finish the season before having surgery over the winter. The surgery would be season-ending if he had it now.
Teixeira was hitting .180/.271/.263 (48 wRC+) with three homers at the time of his injury, so he wasn't exactly tearing the cover off the ball. Still, when the Yankees run out a lineup with Chase Headley batting lineup and Didi Gregorius batting fifth like they did today, I'll happily welcome Teixeira back with open arms.