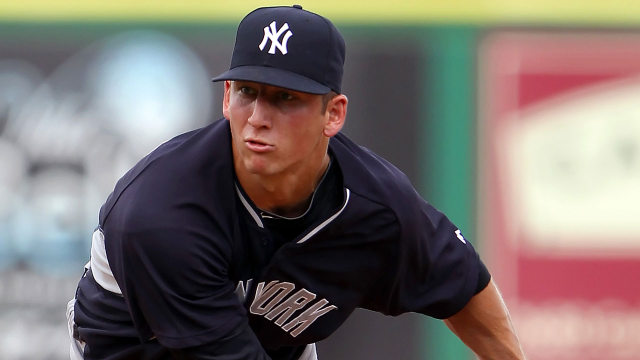 Bad news: right-hander and top pitching prospect James Kaprielian is heading to the High-A Tampa DL, the Yankees announced. The team says he will be "treated conservatively" with rest and a throwing program, and there is no timetable for his return. The MRI showed no structural damage in his elbow, so that's good.
Kaprielian, 22, has a 1.50 ERA (1.97 FIP) with 22 strike outs and three walks in 18 total innings this season. He's been marvelous. Reports have indicated his fastball has jumped into the 94-96 mph range and even as high as 99 at times. It's not uncommon for big velocity spikes to be followed by elbow problems, unfortunately.
The elbow injury and conservative rehab approach could very well erase any chance Kaprielian had at pitching in the big leagues this year. He was going to have to fly though the minors, and even then he would have been on some sort of innings limitation. Bah.