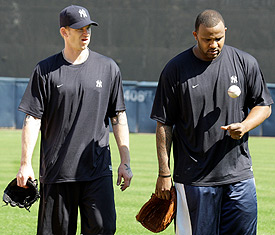 TFGIF. On to the links:
As you may or may have noticed, we added a small new feature to the site. Each comment now has a little box just above the reply button; if the button is orange, that means it's a new comment. If it's gray, that means you've seen it already. It updates after someone leaves a new comment and you hit refresh. Right now, hitting refresh without a new comment on the post doesn't change anything. If we can solve the caching conflict, that functionality should be restored.
Here's your open thread for the night. The Devils and Rangers are both in action, and the NBA is off for the All-Star Break. Anything goes, just be nice.
Photo Credit:  Gene Puskar, Associated Press