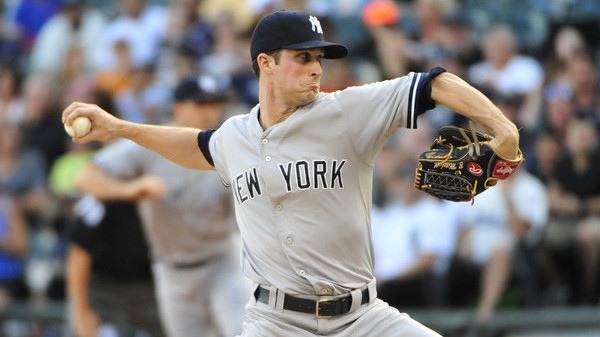 Earlier today, the Yankees announced they have activated right-hander Bryan Mitchell off the 7-day concussion DL. He takes the roster spot of Nick Goody, who was sent down following Wednesday's game. The Yankees still have a normal seven-man bullpen and four-man bench.
Mitchell, 24, has been out since taking a line drive to the face eleven days ago. He escaped with only a small nasal fracture, which, in the grand scheme of things, was only minor damage. Mitchell could have suffered much more serious facial fractures or eye damage. He got lucky.
The Yankees had Mitchell throw a 30-pitch simulated game Tuesday and everything went well. He healed up so well and so quickly that the team didn't even bother to send him on a minor league rehab assignment. Mitchell is still stretched out and able to work as a long man and/or spot starter.
The 7-day concussion DL comes with all sorts of protocol. Mitchell had to pass baseline testing and the results had to be approved by MLB before he could be activated. That all happened, obviously. Mitchell's been pretty good for the Yankees this year (3.86 ERA and 3.26 FIP in 21 innings), so it's good to get him back so soon after such a scary moment.