Archive for Not Baseball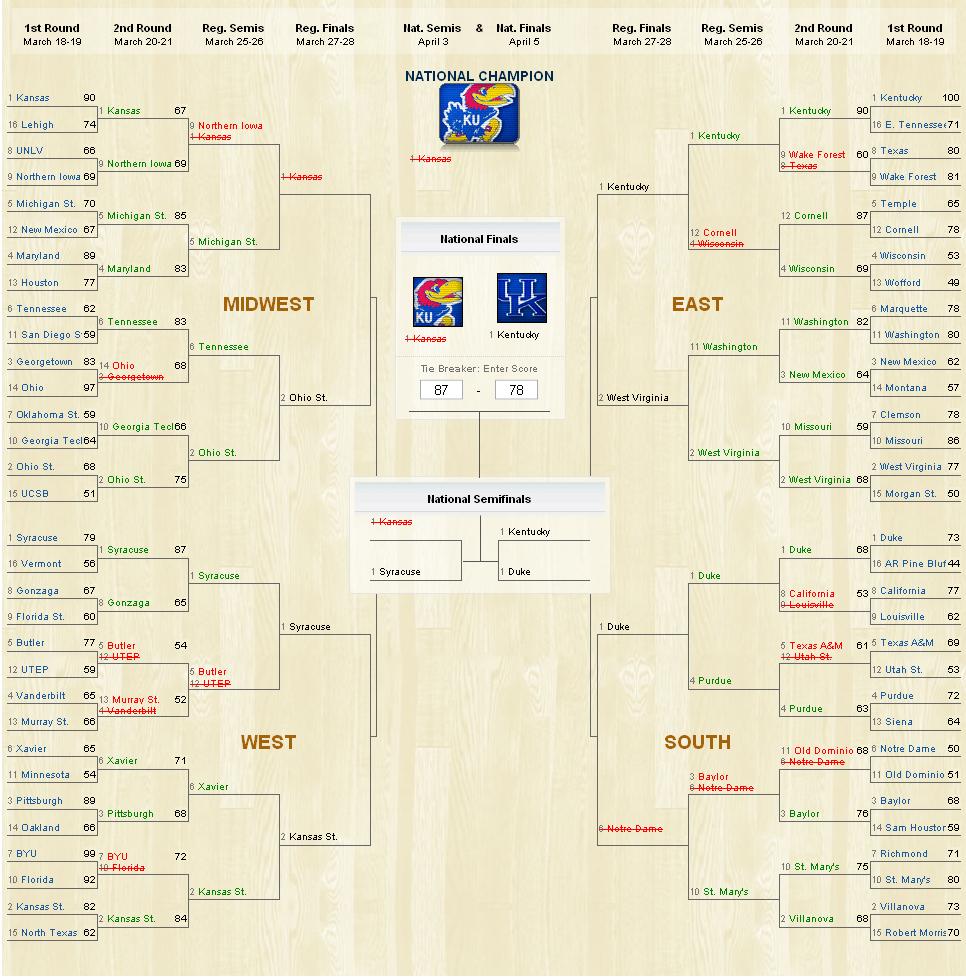 That up there is the bracket of the person leading our RAB Bracket Busters pool thanks to 36 correct picks and 48 total points (somewhat ironically, it belongs to a person who called themselves "Bra(cket) Busters"). It's only been one weekend, but I encourage them to gloat in the comments. You can see my disastrous bracket here; I'm tied for 13th with 33 correct picks and 43 total points. I guess that's not too bad, considering, there's 149 total brackets in our pool.
What are yours looking like? Feel free to tell us all in this, tonight's open thread. The Nets are the only local team in action, but there's also a new episode of 24 on. Talk about whatever you want, just be cool.