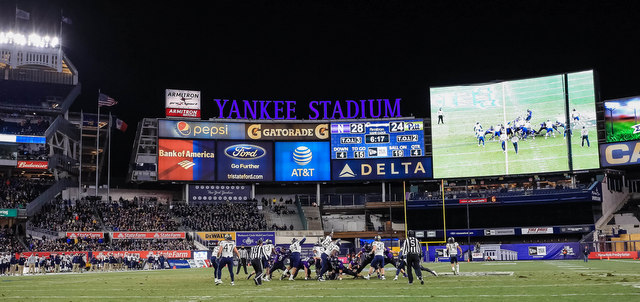 The holidays are over and it's time to get back to reality. Sucks, doesn't it? Spring Training is still six weeks away too. These are the dog days of the offseason. Anyway, I have some thoughts on things and stuff, so let's get to them.
1. I thought it was pretty interesting Aroldis Chapman had a similar complaint about Cubs manager Joe Maddon as Adam Warren. (Billy Witz wrote a bit about this.) After the trade, Warren said he didn't have a defined role in Chicago and never really knew when he would pitch. Chapman, during his conference call after signing with the Yankees, said he didn't agree with the way Maddon used him, specifically when he brought him into the game in the middle innings. Relievers and players in general appreciate having a defined role. They're creatures of habit and having a set role helps them develop a routine. At the same time, they're professionals as well, so they have to perform when asked to do something out of the ordinary. (To be fair, both Warren and Chapman said it was ultimately on them to get the job done regardless of when they pitched.) Andrew Miller's willingness and ability to pitch whenever is pretty rare. He was really low maintenance. Joe Girardi is pretty rigid with his reliever usage. He assigns players innings and that's that. Maddon tends to be a bit more fluid with his reliever usage and that's not for everyone.
2. Speaking of Girardi, both he and Brian Cashman are entering the final year of their contracts. There have been no extension talks as far as we know and that's not unusual. In the past, both Girardi and Cashman had to wait until their current deals expired before negotiating a new one, and I assume the same is true this time as well. A lot can change over the next ten months, we all know that, but right now, I think Cashman's job is safe. Ownership is going to let him see the rebuild transition through after letting him make all those trades at the deadline last summer. As for Girardi, my guess right now is he will be back after the season because Cashman and Hal Steinbrenner love him, but I also think his job is less secure now than it has been at any point in the past. Missing the postseason again this year would be three postseason-less years in the last four seasons, and the one time they did make the playoffs, it was a wholly unsatisfying Wildcard Game shutout loss. How many managers survive a four-year stretch like that, rebuild or not?
3. I'm pretty amazed the Yankees have opted to keep Richard Bleier on the 40-man roster this winter over younger players like Nick Goody and Jacob Lindgren. The Yankees definitely seem to like Bleier more than I realized. He did a nice job in limited action last year, pitching to a 1.96 ERA (2.67 FIP) in 23 relief innings, but he was a 29-year-old rookie who had a combined 11.4% strikeout rate between Triple-A and MLB. That's not an anomaly either. Bleier has a career 13.0% strikeout rate in over 900 career minor league innings. That's who he is. He makes up for it with ground balls (54.1%) and by limiting walks (4.5% between Triple-A and MLB), but still, Bleier doesn't have a huge margin for error. He seems like someone the Yankees might have been able to non-tender and re-sign to a minor league contract. This isn't a big deal. We're talking about a guy near the bottom of the 40-man roster. I just figured Bleier would be among the first to go when 40-man space was needed this winter. Instead, he's still hanging around. Go figure.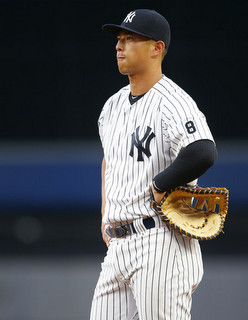 4. Where does Rob Refsnyder fit going forward? He did an okay job as a platoon bat against lefties last season (.274/.370/.355/94 wRC+) despite his complete lack of power, and that seems to be his best role going forward, part-time player against lefties. Starlin Castro is locked in at second base, and the Yankees would surely like Greg Bird and Aaron Judge to emerge as the first baseman and right fielder of the future, respectively, this coming season. That means more bouncing from position to position as a platoon bat for Refsnyder, I suppose. He still has an option left for 2017, so the Yankees can send him up and down as necessary. I'm just not sure how Refsnyder fits into the long-term picture, if at all. It would help if he could hit for some power — he's never had much pop, even in the minors — or play good defense. He's the quintessential 'tweener. Someone who is nice to have while he's cheap and optionable and that's about it.
5. As I read this Craig Edwards post on next winter's free agent class, I couldn't help but to be glad the Yankees have so many quality shortstops in their farm system. This free agent class was loaded with first base and corner outfield bats, and next offseason's will be more of the same. If you need a non-first base infielder, you're in trouble. Shortstops tend to be the best athletes on the field and therefore most capable to change positions, if necessary. Tyler Wade and Jorge Mateo are already working out in the outfield. Gleyber Torres has spent time at second base and I wouldn't be surprised if third base is in his future too. Didi Gregorius and Castro won't make anyone forget peak Derek Jeter and Robinson Cano, but they're a solid young middle infield combo, so the Yankees won't have to rely on free agency to fill those positions. They also have all that shortstop depth in the minors, which they could use to fill other positions either via position changes or trades. Corner bats? There are plenty of those dudes available.