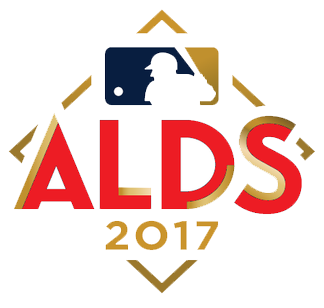 The season is on the brink. The Yankees dropped Games One and Two of the ALDS in Cleveland, Game Two in particularly gut-wrenching fashion, and now they are one loss away from going home for the winter. All they have to do to extend their season is beat a team that hasn't lost three straight games since July in three straight games. The Indians have lost only four of their last 39 games as well. Zoinks.
Coming back from a 0-2 deficit in the ALDS doesn't happen often, but it isn't unprecedented. The Yankees themselves have done it once before. They rallied from an 0-2 deficit to beat the 102-win Athletics in the 2001 ALDS. That was the Derek Jeter flip play series. Some quick numbers:
Teams that win the first two games of the ALDS at home are 38-6 in the series overall (86.4%).
Teams that win the first two games of the ALDS regardless of venue are 49-7 in the series overall (87.5%).
Since 2004, teams that win the first two games of the ALDS are 30-2 in the series overall (93.8%).
You don't have to look too far back for the last time a team came back from an 0-2 deficit to win the ALDS. The 2015 Blue Jays did it against the Rangers after dropping the first two games at home. That was the Jose Bautista bat flip series. The only other team since 2004 to come back from an 0-2 LDS deficit to win the series is the 2012 Giants. They did it against the Reds. Is a comeback from an 0-2 deficit against the powerhouse Indians possible? Of course! Reality says it's very unlikely.
Before you can win three straight, you need to win one, and as Alex Speier writes, just about every team that came back from 0-2 received a dominant start in Game Three. The flip play gets all the attention and understandably so, but Mike Mussina threw seven shutout innings in Game Three of that 2001 ALDS against the A's. Tonight the Yankees are asking Masahiro Tanaka, who struck out 15 last time out, to save their season. Here are the starting lineups:
Cleveland Indians
1. SS Francisco Lindor
2. CF Jason Kipnis
3. 2B Jose Ramirez
4. RF Jay Bruce
5. 1B Carlos Santana
6. LF Austin Jackson
7. DH Michael Brantley
8. C Roberto Perez
9. 3B Giovanny Urshela
RHP Carlos Carrasco
New York Yankees
1. LF Brett Gardner
2. RF Aaron Judge
3. C Gary Sanchez
4. SS Didi Gregorius
5. 2B Starlin Castro
6. 1B Greg Bird
7. 3B Todd Frazier
8. DH Jacoby Ellsbury
9. CF Aaron Hicks
RHP Masahiro Tanaka
Not the best weather in New York. It rained this morning and it's supposed to rain again later tonight, around midnight or so, but there's a big enough window to play Game Three, even one of those extra slow moving postseason games. Tonight's game will start at 7:30pm ET and FOX Sports 1 will have the broadcast. Enjoy the game.