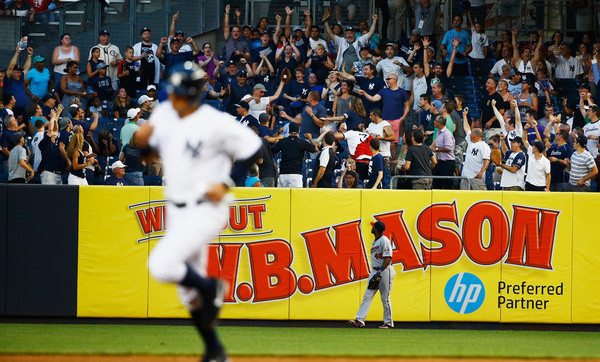 Boy, the Yankees are really shorthanded today. Mark Teixeira's injury leaves them with a three-man bench and the recent reliever workloads has them going into tonight's game with maybe half a bullpen. If there was ever a night to score 20 runs, this would be it.
Anyway, the Yankees have quietly won four of their last five games, and two of those wins involved dramatic comebacks. Those are always fun. If you believe in momentum being a factor in sports, the Yankees certainly have it on their side. They have momentum but not a fully available roster. Here is the Twins' lineup and here is the Yankees' lineup:
It's a nice night for a day in New York. Clear sky, no threat of rain, and not as hot as yesterday either. This'll do. Tonight's game is set to begin at 7:05pm ET and you can watch on YES. Enjoy the game.
Injury Updates: Teixeira (leg) went for more tests today and has a bad bone bruise. The good news is there is no break. It's unclear how long he will be sidelined. Teixeira is arguably the team's most indispensable player. Can't replace his two-way impact … Chase Headley is out of the lineup because he "could use a day," said Joe Girardi. Headley's played more innings in the field than anyone else on the team this year … Dustin Ackley (back) has started baseball activities. Nothing major (he played catch) but it's a start.
Schedule Update: The start time of the Yankees-Blue Jays game at Yankee Stadium on Saturday, September 12th has been moved up from 4pm ET to 1pm ET, MLB announced. I guess FOX flexed them into their timeslot.