Part of the reason why the Yankees won World Series after World Series in the late-1990s was the quality of their reserves. They had guys like Tim Raines and Darryl Strawberry and Chili Davis on the bench, established star-caliber players who accepted lesser roles later in their careers for the sake of winning. The club has gotten back to that model in recent years, which led them to Eric Chavez in 2011.
Last season, Chavez's first year in New York, went well but it wasn't great. He missed nearly three months with a foot injury and hit .263/.320/.356 (80 wRC+) in 175 plate appearances overall, including .255/.322/.365 (83 wRC+) against righties. His offense was propped up by a number of big hits (.415/.468/.537, 165 wRC+ with runners in scoring position) and his defense at the hot corner was pretty strong. He wasn't Raines or Strawberry or even Davis, but he was a solid bench piece.
The Yankees brought the 34-year-old Chavez back on another one-year deal in 2012, likely expecting more of the same. Instead, they got a whole lot more. He singled in his first plate appearance of the season and was used pretty sparingly for the first 15 games or so, but he made his second start of the year on April 20th and responded with two solo homers in Fenway Park. He homered again on April 30th, matching his long ball output from 2011 in his first month and 30 plate appearances of 2012. Chavez had a torrid 12-for-37 (.324) stretch with four doubles and two homers in mid-June and carried a .282/.336/.504 batting line into the All-Star break. He then went 3-for-3 with a homer in the third game after the break.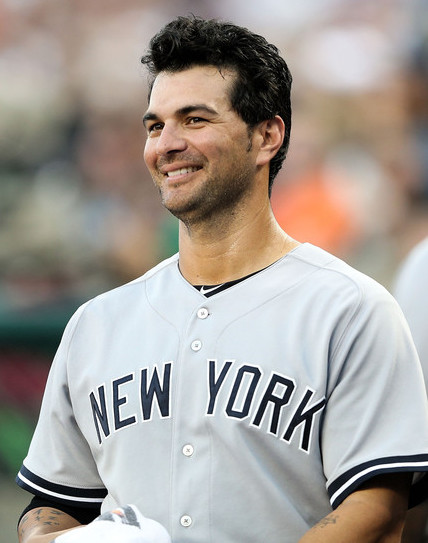 When Felix Hernandez broke Alex Rodriguez's hand with a pitch on July 24th, Chavez took over as the regular third baseman against right-handers. He hit .333/.392/.543 in 89 plate appearances during A-Rod's absence, including an insane 16-for-34 (.471) stretch with five homers from late-July to mid-August. During a four-game series against the Tigers in early-August, he went 9-for-16 (.563) with two homers, including the game-winning dinger in the eighth inning of the series finale.
A-Rod returned in early-September and Chavez went back to his usual role off the bench, but he didn't stop hitting. He went 8-for-30 (.267) with four homers and more walks (seven) than strikeouts (six) in the club's final 22 games of the season. Chavez didn't hit all in the playoffs, literally zero hits in 17 plate appearances, but that's not enough to take the shine away from his .281/.348/.496 (126 wRC+) effort in 313 regular season plate appearances. He hit 16 (!) homers, his most since 2006 and more than three times as many as he hit from 2008-2011 combined (five), and he also tagged right-handed pitchers for a .299/.366/.545 (144 wRC+) batting line in 244 plate appearances. The guy was a monster off the bench.
At the same time, the Yankees also got lucky that Chavez didn't get hurt and miss a significant chunk of time. He did spend seven days on the concussion DL in early-May and was unavailable for a handful of games through the season for general maintenance, but otherwise Chavez stayed on the field all season despite needing a rigorous daily routine to get ready to play. He was arguably the team's best bench player since those veteran laden late-1990s team, providing solid defense and excellent offense while subbing in during A-Rod's injury and allowing the team to never miss a beat.