By

Mike's got some things to deal with this afternoon, so I'm doing the chat. We'll fire it up around 2, and hopefully Time Warner won't go and screw it all up.

Also, remember the rule of thumb in my chats: If you want to hear baseball answers, ask baseball questions. · (15) ·
If you're an RAB regular then you know I've made no secret of my affinity for video games, especially sports games. I've always found them to be a great way to mellow out and blow off some steam, but I also enjoy them because it's chance to do things we normally never would be able too. Right at our fingertips is the ability to run a baseball team, or battle an army of Nazi zombies, or jump off the Empire State Building after a long night of stealing cars and killing hookers, or literally countless other possibilities. Needless to say that when we received an email from the crew behind MLB 09: The Show asking to plug some screen shots of the game, I jumped at the chance.
The game has a ton of new improvements this year, including fielding and pitching/hitting upgrades, and even has some new training modes. If you've ever played The Show, then you know it's attention to detail is unmatched. You probably remember the New Yankee Stadium and CitiField clips we had last month, but if not here's the link. The game is scheduled for release on on March 3rd, and will be available on PS3, PS2, and PSP (sorry Xboxers).
After the jump are some screen shots of the game on each console, courtesy of Playstation's Press Center. Click the images for a larger view.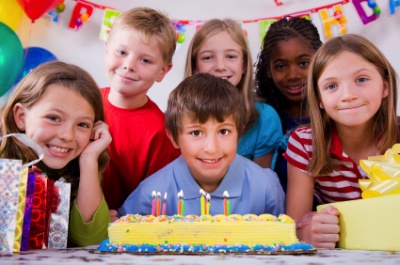 These could be your children if you actually went out and met some women instead of wasting your time on a sports blog. Losers.
It's damn hard to believe that it was two years ago when Mike made our inaugural RAB post. Please, click that link, and please direct your attention to this comment. And I quote, from the book of Mike:
RE: Brackman. I know all about him, but I'm not overly thrilling considering his limited track record (just 70 IP career at NC State). That said, I think there's a better chance the Yanks will draft Jesus Christ than have Brackman fall all the way to 30.
Just goes to show you how much changes in baseball from day to day. I do love that the one thing I can tease Mike about from now until the end of eternity is also part of an historic moment in RAB history. We've come such a long way since then…
Most of what I said last year on our birthday still holds true. I still can't believe so many people come to read what we write. I really can't believe how many people comment, and how civil the discourse is compared to other similar outlets. To illustrate, I'll share a story from the recent past.
February 7, 2009. I'm at my girlfriend's goofing off on a Saturday morning while she sleeps in. My feed reader is empty, which is a shame, because it looks like RAB needs some content. Then Ben IMed me with the link: A-Rod had tested positive for steroids in 2003. Oh no. Here goes my Saturday, I thought. The comments are just going to get out of hand.
If you read through the thread, you'll notice one of mine early on, a futile attempt to keep what I thought would be the warring sides at bay. Turns out, it was totally unnecessary. Only one comment required deletion, and anyone would have deleted it, and one commenter got warned for calling everyone who didn't agree with him a phony. Even that one I could have let slide (but you know me, I can't stand the "I'm right because I say so" mindset).
In short, you guys were awesome. You've always been awesome. I don't know why I thought the comments section would be a problem for that thread. The comments rarely get out of hand, and that's what I love most about this site. Our commenters, unlike commenters on many sites around the Internet, have not lost their empathy. It's easier to lose than you think in the big anonymous world that is the Internet.
Today, we'd like to thank you: the readers, the commenters. You don't have to come here. As the trolls are wont to say: There are a thousand other sites like this. Yet there aren't. It's not because of me or Mike or Ben, though. It's because of you guys. So thanks for dropping by. Thank for participating. And thanks for helping us waste countless hours talking about the Yankees.
Oh, yeah, the 800 pound gorilla. This redesign has been in the works for a while. In fact, we were going to bring it live on Tuesday until we realized that today is our birthday. So we held off for a couple of days. There still might be some bugs, so bear with us as we tidy up. If you've got any remarks on the design, the comments is the place to do it.
By

Chad Jennings is breaking down the Yanks depth basically position by position, and today touches on the infielders. We all know what 2009 has in store for Robbie Cano and Derek Jeter, but what about guys like Doug Bernier, Juan Miranda and Kevin Russo? Give it a read, Chad breaks it all down.

Also, I thought I had already linked to his pitchers and catchers breakdown, but apparently not. There's the links for ya. · (22) ·
Via MLBTR comes word of a Buster Olney report about the Yankees. The team is searching for a second gem out of Mexico.
According to the ESPN scribe, Yankee officials believe that Walter Silva would be a good fit for the team. Silva is 32 and according to Olney's sources, had a strong season in Mexico this winter. Writes Olney:
Silva is the property of the Monterrey franchise, and went 7-8 with a 4.21 ERA for that team last year. He threw well in winter ball, pitching for Mazatlan; in 16 games, Silva had a 2.54 ERA, allowing 31 hits and striking out 29 in 35 innings.
Sounds like this is one of those no risk-potential reward signings. Why not?
Update 5:41 p.m.: The latest rumor is that the Padres are close to a Minor League deal with Silva. The odds of his making a contribution this year at the Major League level aren't great, but it never hurts to kick the tires.
Mike's not available this week, so I'm going it alone on the RAB Radio Show. Don't worry, it's an abbreviated edition, running under 15 minutes so you won't have to listen to me rant for too long. A couple of readers sent in questions, so I figured I should go ahead and answer them. Then it's onto my favorite subject: the bullpen. The Yanks are a couple of breaks away from having an absolutely dominant bullpen, and even as it stands they could be top five in the league.
Onto the podcast. It is available in a number of formats. You can download it here by right clicking on that link and selecting Save As. If you want to play it in your browser, just left click the link. You can also subscribe to the podcast feed, which will send it to you every Thursday. You can also subscribe in iTunes. Finally, we have the embedded audio player below.
Audio clip: Adobe Flash Player (version 9 or above) is required to play this audio clip. Download the latest version here. You also need to have JavaScript enabled in your browser.
Podcast: Play in new window | Download (16.4MB)
By

Fighting for a position on the Major League roster, Melky Cabrera has opted out of playing for the Dominican Republic in the upcoming World Baseball Classic. Melky was one of two true center fielders on the DR's preliminary roster and probably would have seen some playing time during the tournament. However, the 24-year-old, coming off of his worst professional season, has, according to MLB.com's Anthony DiComo, told the team he wants to stay in camp to win the starting center field job. That's probably a smart choice for Melky. · (79) ·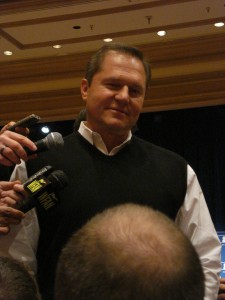 It's that time of year again, the time when we can start thinking about June's amateur draft. The cool thing about this year is that I don't have to waste two hundred words explaining why the Yanks are picking where they are. All you have to do is take a look at our 2009 Draft Tracker, and everything you need to know is right there in a (hopefully) easy to understand format.
I figured I would kick off this year's coverage by taking a look at some of Scott Boras' most notable clients. These players are some of the very best available in this year's draft class, but absurd bonus demands and/or a hint of injury/disappointing performance could lead to them dropping from their rightful place atop the draft landscape. Just ask Andrew Brackman or Rick Porcello. Teams might be not be willing to put up with Boras this year given the current economic client, and in fact the Dodgers' front office has apparently told the scouting department not to draft any Boras clients this year (we'll have to wait and see if that holds true). Top players slide in the draft every year, it's part of life.
Fun starts after the jump.
By

When the Red Sox leadership blamed the Yanks and called for a salary cap yesterday, it was really only a matter of time before Yankee attack dog Hank Steinbrenner got in on the action. While Hank's comments were not up to their usual biting self and generally pale in comparison to anything George used to unleash, the Steinbrenner son did not disappoint.

In his response, he defended the Yanks' spending on revenue sharing grounds. "Along with a few other teams, we're basically baseball's stimulus package," he said. "As long as we're..giving all this money to other teams in revenue sharing, a staggering amount, we should be able to spend on salaries what we want to. Because of revenue sharing and because of the popularity nationwide, the Yankees are critical to baseball." Amen, Hank. Amen. · (36) ·