By

A few weeks ago, I sat down virtually with the good folks over at Razzball and fielded some questions on the 2009 Yankees. Check out my answers right here. We talk Joba, Yanks who need to bounce back from injuries, the expectations for A.J. Burnett and CC Sabathia and the center field position battle. It is, thankfully, an A-Rod-free season preview. [Razzball] · (6) ·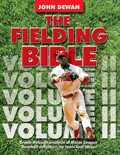 Baseball all boils down to runs. As the Moneyball/Baseball Prospectus crowd have long realized, the more runners a team has on base, the more runs they are going to score, and the more games they are going to win. Hence, the recent emphasis on on-base percentage and other offensive-oriented stats.
Over the last few years, a nascent field of statistical analysis has come into its own largely in part of the efforts of John Dewan. Three years ago, Dewan unveiled his plus/minus system in a way to measure how teams prevent runs from scoring.
This year, in his second volume of The Fielding Bible, Dewan takes this analysis one step further with Defensive Runs Saved by position. The book contains year-by-year rankings and three-year cumulative totals for all Major League Baseball players, and as expected, the Yanks in 2008 were pretty terrible in the field. That is, after all, what happens when you build a team around hitters.
Here's how the Yanks' starters did:
| Player | Position | Runs Saved | Position Rank |
| --- | --- | --- | --- |
| Jason Giambi | 1B | -13 | 34 |
| Robinson Cano | 2B | -13 | 35 |
| Derek Jeter | SS | -8 | 31 |
| Alex Rodriguez | 3B | 1 | 17 |
| Johnny Damon | LF | 4 | 9 |
| Melky Cabrera | CF | 2 | 14 |
| Brett Gardner | CF | 4 | NA |
| Bobby Abreu | RF | -12 | 34 |
| Xavier Nady (2 tms) | RF | -2 | 22 |
| Jorge Posada | C | -18 | NA |
| Jose Molina | C | 31 | 2 |
Overall, according to The Fielding Bible, the Yanks featured a total -43 Team Defensive Runs. As Dewan figures that 10 Defensive Runs is the equivalent to one win, the Yanks' defense cost them around 4 wins last year.
Things, though, are looking up for 2009. While Jorge Posada will hopefully take over the bulk of Jose Molina's catching duties, he more than makes up for it offensive. (Aside: Dewan's book features an excellent essay comparing Molina's impact behind the plate. It's hard to overrate Jose Molina as a defensive catcher. He is truly in a class by himself.)
Meanwhile, Mark Teixeira and his +17 fielding rating will replace Jason Giambi's -13. Johnny Damon will notch a full season in left field, and Xavier Nady could be a +10 improvement over Bobby Abreu. It's tough to say how the center field battle will shape up between Brett "Babe Ruth" Gardner and Melky Cabrera, but in the early going, Dewan's system prefers Gardner.
Now, it would be really easy and far too simplistic for me to proclaim the Yanks four wins better because of their projected +40 swing on Defensive Runs between 2008 and 2009. As Dewan notes, defense is only half of the battle, and the book ends with a chart of Total Runs adding up the top 260 players' offensive and defensive contributions. For example, despite his terrible fielding, Bobby Abreu was responsible for three more runs — or 0.3 wins — than Xavier Nady. Mark Teixeira was responsible for a whopping 74 runs — or 7.4 more wins — than Jason Giambi.
The Yankees went into the 2008-2009 off-season intent on improving the team's defense. That was, after all, why Manny Ramirez drew so little interest from the Bronx. On paper, at least, they seem to have accomplished that goal. Derek Jeter and Robinson Cano still raise some eyebrows up the middle, but overall, the Yanks should have a solid fielding team in 2009. That should be a welcome relief from the last few seasons.
By

Over the past few seasons, Yanks fans watching on YES have been bombarded by ads featuring Beverly Hills stylist Giuseppe Franco schilling for hair replacement tonic ProCede. According to Phil Mushnick of the Post, the company has "sustained some setbacks" and will no longer advertise on YES. What a shame. Now we can't hear him talk about how he doesn't own any part of the company (even though it's possible that he received company stock as part of his compensation package for doing the commercial, which would technically make him a part owner of the company). (Via MetsBlog.) · (27) ·
Buster Olney spoke to a "longtime scout" about SDSU's Stephen Strasburg, the consensus top talent for the 2009 Draft. The scout likes him. Like really likes him. Some quotes:
"The best I've ever seen," says a longtime scout. "And it's not even close."

Yeah, heard he had a good fastball. Straight as a string, right? "That's the thing," said the scout. "Whenever you see a fastball at 100 mph, it's always straight. No movement. But his fastball has a lot of movement, which really doesn't make that much sense, because it's on the hitter so quickly. His fastball cuts."

"He's got a plus slider, at 93-94 mph, and he's got a plus changeup. He's the best I've ever seen."

"You could put him in a rotation right now, and he could be a No. 2 or No. 3 starter," says the scout. "Right now, he's better than A.J. Burnett."
I also hear that his tears cure cancer. But seriously … take it easy, champ. Why don't you sit this next one out, stop talking for a while.
Look, Stephen Strasburg is awesome, he's easily the best prospect for this year's draft and would have been last year too. But the best ever? Nope, sorry. Take Mark Prior for example. He came out of school with four plus or better pitches, outstanding command, and a superior track record at a more significant college program in a tougher conference. What happened after the fact isn't important, Prior was a better prospect then than Strasburg is now.
Price was better as well. Top of the line fastball and slider, good changeup, excellent command, and again a better track record in the toughest conference in college baseball. Josh Beckett and Brien Taylor basically had the same skill set as Strasburg when they were drafted. And that's just pitchers. I know it's easy to fall in love with prospects when they start the season on such great streaks, but let's keep things in perspective. Stephen Strasburg is not the greatest prospect ever.
Anywho, here's your open thread for the night. The only local team in action is the new look and suddenly hot Rangers, who are down in Raleigh to take on the Hurricanes. Anything goes, just be nice.
Oh, and you haven't voted in this week's Fan Confidence Poll, make sure you get on it.
By

Check it out. Just like the New York Post — May-Rod? Please? — I too can write incredibly cheesy headlines about Alex Rodriguez. Anyway, the news: Alex Rodriguez underwent successful surgery this morning, and this afternoon, he began his rehab with a ride on the stationary bike. I'd probably take the under on nine weeks right now.

In other Yankee news, the team lost at home to the Blue Jays this afternoon, 6-2. While Andy Pettitte looked sharp in his spring debut, Ian Kennedy allowed five runs on five hits and a walk in 2.2 innings to earn the loss. Brett "Babe Ruth" Gardner hit his third home run of the Grapefruit League. Mariano Rivera had a 30-pitch session this morning, and all was right in the bullpen. · (40) ·
For most of this decade we've been treated to powerhouse Yankee offenses. A-Rod, Sheffield, Giambi, Abreu, Matsui, Posada, Bernie for a couple of years, even Jeter. The team is always in the 1,000-run conversation, though reality has kept them from reaching that. This year, however, no one's talking about a thousand runs. Not after last year's offensive meltdown. The Yankees scored 4.87 runs per game, seventh in the AL. This represented an enormous drop-off from 2007, when the team scored 5.98 runs per game, a half-run more than the second best team.
Dave Pinto uses his Lineup Analysis Tool and Tom Tango's Marcel projections to predict the number of runs the Yankees offense will score in 2009. No, it's not a 1,000-run force — it's doubtful any projection system would be optimistic enough to allow for that. Yet the showing should be better than last year, as one might have guessed. Pinto predicts the Yankees will score 5.72 runs per game with their best lineup (~927 runs) and 5.64 runs with their probable lineup (~914 runs). Not bad considering their mark from last year.
That, of course, doesn't factor in the A-Rod injury. He'll probably miss all of April, and right now Cody Ransom is the fill-in. Unfortunately, there's no real accurate projection on him at this point due to his lack of big league experience (a scant 214 plate appearances over six seasons). Because of Ransom's high OBP numbers in 2007 and 2008, he's projected for a .351 OBP and a .450 SLG, which seems unreasonable if he's going to play full time for a month. If he could pull off those numbers he'd have a starting gig somewhere.
With Ransom batting sixth, Pinto has the Yankees scoring 5.44 runs per game. I'm not that optimistic. Ransom will likely hit eighth, and he probably won't hit to the Marcel projections. The Yanks will be lucky to put up five runs per game in April before A-Rod's bat returns to the middle of the lineup. The hope is that the revamped pitching staff can hold opponents closer to four runs per game, which would more than make up for any offensive deficiencies — the Rays won 97 games last season while scoring just 4.8 runs per game, because their pitching held opponents to 4.1 runs per game.
In no way, shape, or form do the Yankees benefit with A-Rod out of the lineup. Since it's only for a month, and since they have an improved pitching staff, they should be able to weather the blow. Still, it's pretty clear that A-Rod helps the team score more runs, which makes winning games easier. If he comes back full strength a month into the season, the Yanks could be poised for an offensive year reminiscent of 2006 or 2007.

Last week longtime RAB reader and commenter whozat shot me an email asking me if there was any reason to expect Brett Gardner to develop into a better Major League player than Joey Gathright. The comparison between the two players obviously makes sense since they're both speedy outfielders who don't hit for much for power, except that Gardner is called gutty and gritty because he's white while Gathright is called exciting and athletic because he's black. I noted in my reply that Gardner had hit for more power in the minors, but overall they had similar career paths and I really wouldn't expect Gardner to be all that much better than Gathright in the future.
However, I took a deeper look at the numbers over the weekend, and there aren't many similarities between the two players beyond physical attributes. One obvious difference is that Gardner was a third round draft pick out of a solid college program while Gathright was a 32nd rounder after the then-Devil Rays found him in a Louisiana adult league. Luckily though, the two players took an extremely similar path to the big leagues, although Gathright's career began four years before Gardner's.
Both players were drafted at age 21 and then assigned to a low level squad in the minors (Gardner went to the short season NY-Penn League, Gathright to the Low-A South Atlantic League). Both players started their age 22 season at the High-A level and earned a midseason bump to Double-A, then started the next year back at Double-A before being promoted to Triple-A in the middle of the season. In their age 24 season, their third full professional season, each player started the year in Triple-A before being called up to the big leagues during the summer and finishing the year there. It's amazingly awesome and convenient that both guys spent their same age seasons at the same levels (and had similar plate appearance totals, no less) despite all the promotions. It made this analysis a ton easier.
I'm going to use three factors to compare Gardner and Gathright: Isolated Discipline, Isolated Power, and Stolen Base Success Rate. Isolated Discipline (or IsoD) is OBP minus AVG, and measures a player's on-base skills beyond batting average. Isolated Power (IsoP) is basically the same thing except with SLG instead of OBP, and measures a player's extra base hit power. Stolen Base Percentage is what it is, that's self-explanatory. Let's start with the most important thing, on-base skills.
By

Via Kat O'Brien, the Yankees have assigned RHPs JB Cox, George Kontos, Kanekoa Teixeira and Andrew Brackman to minor league camp. Brackman was sent to Low-A Charleston for the time being, and because he's on the 40-man roster he had to be optioned down. He now has just one of his three optional assignments left (which can/will be used next year), however the Yanks can ask the league for a "fourth option" because he missed all of 2008 due to injury. They did the same thing with Sean Henn way back when. I expect there to be some more players assigned to minor league camp shortly, by next week there won't be enough innings to go around. · (42) ·
So, we picked a good week to start this thing, huh? Since last week's poll we learned that Alex Rodriguez had a cyst in his hip that would keep him out of the WBC, and that has since evolved into a hybrid surgery to repair a torn labrum that will keep A-Rod on the shelf for 6-9 weeks. Cody Ransom is the main fill-in for the time being, but there have already been some Mark Teahen rumblings.
On the bright side, CC Sabathia made his first spring appearance and pitched very well, as did AJ Burnett two days later. Phil Hughes continues to impress this spring, and Mo took the bullpen mound found for the first time since undergoing minor shoulder surgery in the offseason. Losing A-Rod hurts, but having a dynamite pitching staff for the first time in years helps ease the pain.
Anyway, please take a second to answer the poll question below and give us an idea of how confident you currently are in the team. Once we have enough data (about two months) I'll create a permanent link on the site to a graph showing how the fanbase's confidence has changed over time. Thanks in advance.
Given the team's current roster construction, farm system, management, etc., how confident are you in the Yankees' overall future?
Ken Rosenthal has a new short column up at FoxSports — more like a blog post, really. The title: "Yankees are not better off without A-Rod." As one might expect, he says just that and then elaborates using facts, like the Yanks ranking seventh in the AL in runs scored last season. They then lost Jason Giambi and Bobby Abreu, who are replaced by Teixeira and the hope that Robinson Cano, Hideki Matsui, Jorge Posada, and Nick Swisher rebound from disappointing 2008 seasons. All in all, a reasonable, if not completely obvious, thought by Rosenthal.
The column is so obvious, in fact, that it seems like Rosenthal is addressing someone in particular. Who actually thinks that the Yankees are better off with Cody Ransom than A-Rod? No one I know, and I talk to plenty of people who hate A-Rod. Oh, wait, whats this? A column in the Bergen Record titled "Better off without A-Rod?" written by Ian O'Connor (who also happens to contribute to FoxSports). I believe this is the target of Rosenthal's ire.
O'Connor's column is chock full o' A-Rod haterade. For example:
The Yankees could go back to being the Yankees. They could go back to being the team that won four championships in five years with reliable pitching and a harmonious band of position players that didn't need a slugger whose favorite teammates are Me, Myself and I.
You hear that? Cody Ransom doesn't need above-average stats to help the Yankees. He just needs to be harmonious. And gritty and a grinder and all those other awesome baseball terms.
This is, of course, patently ridiculous. The dynasty teams that many in the media pine for were built differently. You can't just replicate that, or else everyone else would do it. The Yankees might have gotten by with lesser third basemen than A-Rod in the past, but those teams were assembled differently. The Yanks had a superstar center fielder. They had Derek Jeter, Chuck Knoblauch, and Jorge Posada at premium defensive positions. They weren't a team with so many question marks from so many important players.
The Yankees can certainly survive without A-Rod, especially if it's for a relatively short stretch. But by no means are they better off without him. Writers spew platitudes every day about team chemistry, but it really comes down to production. The Yankees offense is less productive without A-Rod. He'll certainly provide them a boost when he returns in late April or May.
Bonus quote from O'Connor
But facts are facts: The Yankees haven't reached the World Series in Rodriguez's five seasons, and they reached six in the eight seasons before he arrived.

Coincidence, or guilty as charged?
In a world where correlation meant causation, I'd go with guilty as charged. Otherwise, I would not.