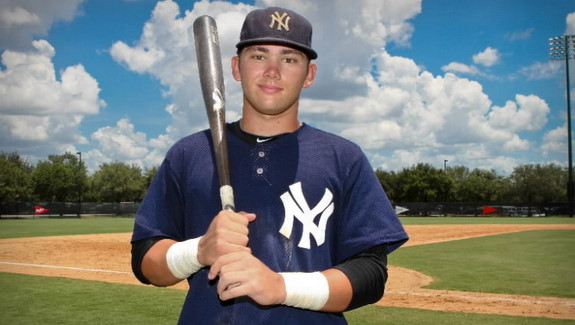 Dante Bichette Jr. | 3B
Background
The son of former big leaguer Dante Bichette Sr., Dante Jr. first popped up on the radar in 2005, when he helped his Maitland, Florida team to the Little League World Series. He went on to star at Orangewood Christian High School just outside of Orlando, twice being named the All-Central Florida Baseball Player of the Year. He also led the Rams to the state tournament his junior and senior years.
Baseball America (subs. req'd) ranked Bichette as 15th best prospect in Florida and 108th best prospect overall heading into the 2011 draft, so it was somewhat surprising when the Yankees drafted him with their first selection, the 51st overall pick. They'd received that pick as compensation for the loss of Javy Vazquez to the Marlins. Bichette signed quickly for a $750k, passing on his commitment to Georgia for roughly $55k over slot.